Every year, we hear news about the rising number of unemployed fresh graduates – even those from prestigious universities and colleges. One of the reasons why the unemployment rate among fresh graduates is so high is because most of them chose the wrong field of study at the start of their tertiary education.
This leads to a cluster of problems after they graduate as they become dissatisfied with the available job options and the companies that they can work with. One way to tackle this issue is by identifying the courses of study with the highest employment rate, and choose the one that suits you best for a long-time career option. Here's some of the most popular courses in Malaysia that help you get a decent starting salary when you enter the workforce.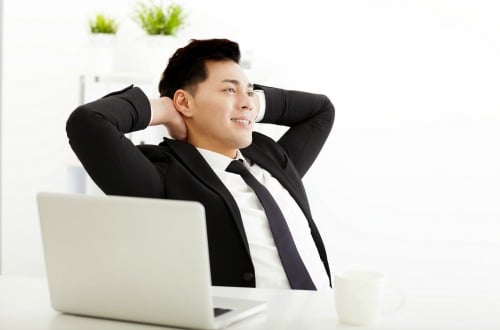 Petroleum Engineering
Starting salary: RM3,606
Malaysia being one of the biggest oil producers in the world makes it hardly surprising that this course tops our list. Numerous oil and gas companies including the giants such as Shell, BP, as well as Esso also have their bases in Malaysia, and qualified petroleum engineers are in high demand as the study isn't everyone's cup of tea.
Sales And Management Studies
Starting salary: RM3,054
Most companies usually offer high starting salaries (compared to the other industries) to their sales representative because they are the strikers who are required to score the goals (sales) that boost the company's profit rates. It's a stressful and demanding job, but one that is well rewarded.
If you have the drive to achieve success in a short span of time and prefer to be out and about meeting people and building rapport with people, this is the right course for you.
Corporate or Mass Communication
Starting salary: RM3,200
Jobs that involve good communication and strategising skills are highly sought after in the current job market. Over 64% of today's unemployed fresh graduates are having a tough time finding a job due to poor command of English and conversational skills.
Taking a course that specifically trains you in the art of communication in various aspects will open doors to you wherever you go, as plenty of organisations are in desperate need of competent corporate strategists, public relations officers and even journalists!
Actuarial Science
Starting salary: RM2,475
It's a very specific course that focuses on evaluating and managing financial risks, especially in the financial services industry. While a lot of math and bookkeeping is involved – not unlike accounting – it pays relatively well as you progress in your career.
Pharmaceutical
Starting salary: RM3,640
Pharmaceutical courses offer its graduates a huge variety of opportunities in the job market. It gives you great flexibility in terms of career options, as you can choose to work anywhere you want and still earn well.
These are just some of the courses that can help you secure a better paying job – not to mention increase your chances at securing a job – after you graduate. Some of these courses can be on the pricey side, but there are many ways for you to get financial assistance to help fund your studies. One of them is to apply for scholarships.
Drop by the Scholarship Fair 2017 this 22nd of April at the Eastin Hotel Kuala Lumpur, where there will be representatives from various world-class institutions both local and international – which includes universities in countries such as Dubai, Grenada, Australia, Switzerland, Spain, United Kingdom, and the United States. You can seek advice, recommendations, as well as apply for a scholarship from these professionals to help secure your future.
If you are interested in this event, sign up for it at http://www.scholarships2u.com/fair . The first 3,000 registrations are free, so hurry and visit the website today! Do you know any other courses that offer a good starting salary? Let us know your thoughts and suggestions in the comment section below!
The starting salaries are sourced from JobStreet and Gradlink UK