The Internet has made it possible for just about anyone to get in on international online business opportunities without actually leaving the country – and without having to spend too much on operational costs.
But what we really like about having an intentional online business is the potential to export our skills, expertise, or ideas and earn in higher foreign currencies. Earning in USD or GBP can help net a larger profit for the same amount and quality of work you would do locally, so why not go for it?
Here are some business ideas where you could earn in foreign currency without ever leaving the country: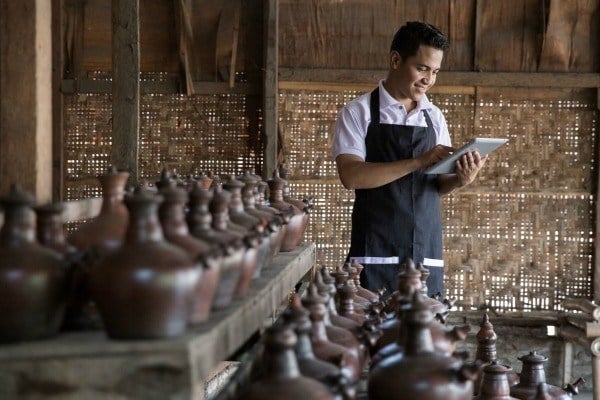 Selling Local Goods
Don't look down on our local goods! Authentic Asian crafts, clothes, foods, and other items have a certain appeal to the foreign market, so why not take advantage of it? Start by doing a research on what local goods would be best received by your intended target market, and you can source the products locally and sell them online at a greater profit margin.
For example, Penang's MyKuali Penang White Curry Noodle was dubbed as the best instant noodle among the US bloggers in 2014. If you can find products with similar reputation and market demand, start selling them online and reap the profits!
The good thing about selling online is that if you are shrewd, you won't have to keep stock on hand (a method known as 'dropshipping') or spend much to get your business going. The process of selling online to an international market can be rather easy. For starters, all you have to do is put your product up for sale on popular international online marketplaces like eBay, Etsy, and Alibaba. You can even sell on social media sites like Facebook and Instagram to a global target market or set up your own online store with Shopify.
Writing eBooks
If you can write well and have always aspired to write the next great novel (or any type of book for that matter), consider writing and self-publishing in an electronic format.
Amateurs and pros alike have found an audience through publishing sites and aggregators (distributors) like Amazon, Smashwords, Nook Press , Kobo, and many others.
These sites pay royalties from book sales at a rate ranging from 35% to 70%. The best part is that you can still keep your day job and earn a passive income in foreign currencies!
That being said, do watch out for scam publishers who would charge charge you then fleece you out of your money and even publishing rights. These book thieves have even been known to pop-up on reputable sites. So be sure to research and review the publisher before handing over your ideas, manuscript, money, and your rights!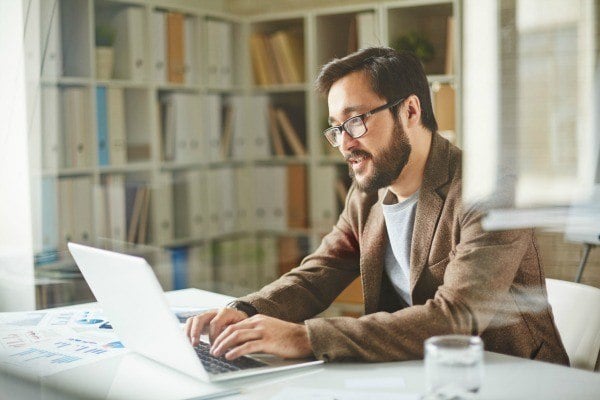 Freelance Sites
One of the easier ways to earn online in foreign currencies is to sign up with freelance sites like fiverr, Upwork and Peopleperhour. But when we say easier, we don't mean that you'll gain a ton of clients and become rich overnight. It's easy in a sense that you will have access to a ready stream of opportunities, where all you have to do is apply and provide your best work when you win a bid.
That way, you can steadily build a strong portfolio and then who knows? You might be able to start charging more for your works or even start your very own international digital business!
You can find all sorts of freelance opportunities that allow you to work from home such as creating presentations, writing articles, graphic design, animation, website programming, and even text translations. Just remember to watch out for unscrupulous sites that may charge hefty commissions or withhold payments from you.
Online Marketing
If you have interesting content to share (i.e. videos, pictures, articles and the like), you can make money though ad revenues and marketing. For instance, YouTube has a strong ad revenue program that will help you monetise your content or earn from the YouTube Red subscription service.
You can also earn through other marketing activities such as sponsored posts on your page or commissions from social media sites like Facebook, Instagram and Twitter for being an influencer for a foreign brand.
Of course, these types of earnings won't come through overnight and you will have to work at it but the potential is certainly there especially if you already are a social media whiz!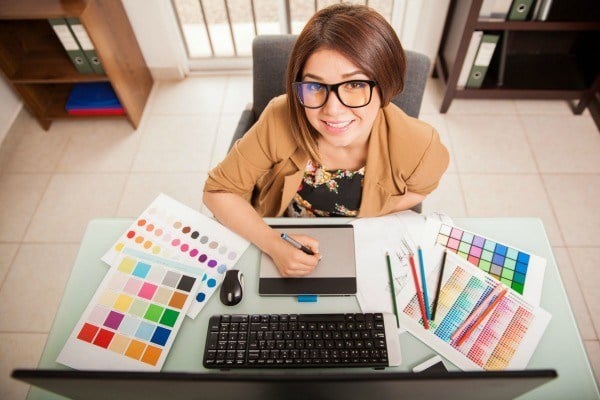 A Word Of Caution
When doing business with overseas companies and earning in foreign currencies, you'll need to take note of Malaysia's tax treaties with the country in question. Hefty taxes can give your income a severe beating if you aren't careful.
For instance, if you are doing business with a US-based company and earning US-sourced income by way of services, dividends, interests, royalties (earning from eBooks) and other payments, you may be charged a withholding tax (to be paid for US taxes) of 30%.
In some cases, you might be able to claim a tax credit to avoid double taxation (being taxed twice for the same income) and reduce some of your tax costs. If dealing with taxes is too much of a hassle for you, consider only working with countries where we have tax treaties such as Singapore, the United Kingdom and Canada.
Once you start making all that mad cash, grow it by saving up in a high interest Fixed Deposit account. Check out our comparison page to find an account with the best terms and rates for your money!