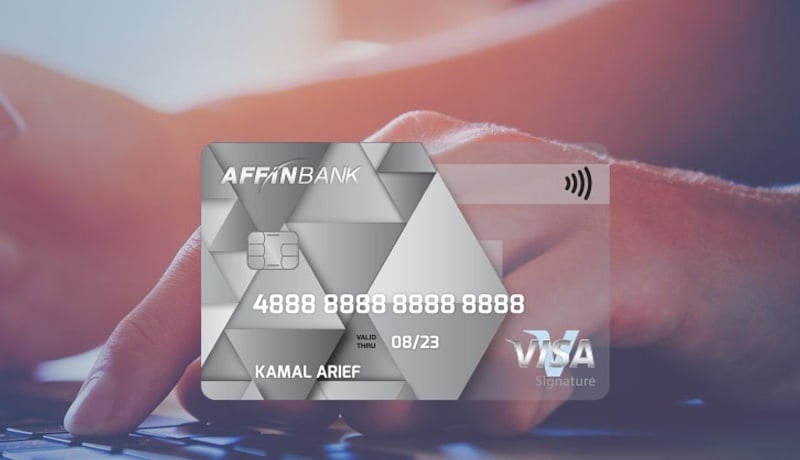 Affin Bank has a new snazzy-looking credit card on the market. The Affin Bank Visa Signature Card offers 3% cashback on contactless transactions and 1x AFFIN Rewards Point for PIN-based and other transactions.
Cardholders get 3% cashback on all contactless transactions (excluding government services and charity transactions) up to a monthly cap of RM80. A contactless transaction is made by tapping your card in front of the Visa payWave contactless reader. Each Visa payWave payment is capped at RM250 per transaction; for bigger amounts, you would have to key in your Affin Bank credit card PIN instead.
The new credit card offers benefits for non-contactless transactions too. Cardholders will earn 1x AFFIN Rewards Point for every RM1 PIN-based and "card-not-present" transaction spent. According to Affin, "card-not-present" transactions refer to e-commerce, mail order telephone orders, and recurring and standing instructions.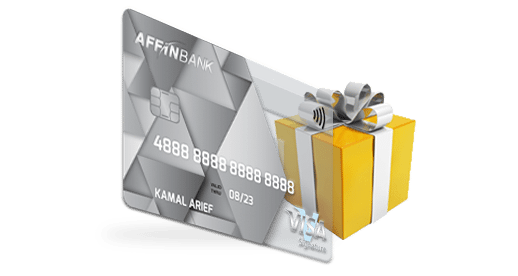 At RM80 per month, the cashback cap for the Affin Bank Visa Signature is generous – although you would have to spend about RM2,667 each month to hit the maximum amount of cashback offered. Even if you aren't in the habit of spending over RM2,000 in contactless payments each month, this Affin Bank credit card will stand as a decent cashback credit card given the wide acceptance of Visa payWave. The benefits for PIN-based and e-commerce transactions also ensure that you will be entitled to Rewards Points for most payments that don't qualify for cashback.
Another credit card offer for contactless transactions is the recently-revamped HSBC Platinum Credit Card. The HSBC Platinum Credit Card gives its cardholders 8x rewards points for all contactless purchases capped at 3,000 points per month. It also offers rewards points for online shopping, overseas spend, and other spend.
The minimum income requirements for the Affin Bank Visa Signature are moderate at RM48,000 per year (RM4,000 per month). The annual fee of RM150 is waived for the first year, with a minimum retail spend of RM6,000 per annum to be waived for subsequent years.