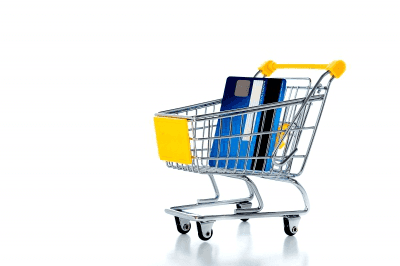 Here's a simple question – How
do you pay for your daily expenses? For most of us, cash is always the first
choice. However, it's hard now to imagine a time when
those non-cash options weren't available.
Credit
cards have been around since the early 1950s , and debit cards appearing later
in the mid-1970s. They are two different things but they have some
overlapping functions – you can make payments anywhere and are generally accepted worldwide. You may be using a credit card or debit card or both, but do you know
what sets them apart?
Debit cards and credit cards in a nutshell
A debit card is linked to either a
current
or savings account . The amount deposited will be deducted automatically after
every payment. To use it, make sure you have enough money in your account to
avoid an overdraft or risk a rejected payment. Other than that, debit
cards also act like ATM cards, allowing you to instantly withdraw cash. In
contrast, a credit card is not linked to any of your bank account but you are
allowed to spend and use the credit card to make a purchase. In other words, it
can be said that you are borrowing the bank's money to pay for goods and
services. However, a credit card is limited to a certain amount of spending and
there will be an interest and fees charges if used excessively.
Debit Card
No interest payments
If you are using a debit card, you are spending money in your current or savings account and money will
be deducted straight from it. Unlike credit cards, there's no line of credit,
so you will not bear any debt. Because of this, no interest is charged. Debit
cards also come with a unique PIN number, known only by you and the bank. Sometimes
you will be asked to enter your PIN number when you make a payment, especially
when making online payments.
Ideal
for spending control

Debit cards can help you
budget. As your debit card is linked to your bank account, then you can only
make a purchase based on your account balance, stopping you from overspending. Uncontrolled spending will ultimately lead to many unpaid bills and a bad credit rating, making
it harder to apply for bank loans.
Fast
approval

You
can apply for a bank account during your 1-hour lunch break, no problem – unless
everyone else has the same idea that is! All you have to do is walk into your preferred
bank branch and apply. All you need to bring along is your identification card and an initial minimum deposit. For example, Maybank has a
low
minimum deposit of RM20 for its basic savings account.
Credit Card
Interest payments
Credit cards are not linked
to your bank accounts. It is issued by the bank, giving the cardholder the option
to borrow funds and allow you make purchases or get a
cash
advance , much like a personal loan. You will be charged an interest on your
purchases if the bill is not paid in full by the payment due date. Make sure
the bill is paid on time so you will not be charged a high interest. Usually in
Malaysia, the interest rate for credit card is around 15% to 18%, while some banks start you off at a lower interest rate of 8.88%.
Lifestyle perks
One
of main reasons why people apply for credit cards is for the additional
benefits, such as cashback, reward points, and exclusive discounts. Some
credit cards are catered to avid travelers, providing them with comprehensive
insurance plans and travel coverage. Some cards are geared to those who lead an
active lifestyle, with promotions for concert tickets and free access to
exclusive events.
Compulsory Credit Check
General
rule of thumb
– If you are interested to apply for a credit card, you should
have a steady income of at least RM24,000 a year, and have no outstanding unpaid debt
that could affect your credit assessment. Databases such as the
CCRIS will contain payment information
about your loans including your personal loans, home loans, personal loans, car
loans, and credit cards.
The outcome of your credit
assessment will determine the type of credit card you are eligible for and your
available credit limit. You may also request for a supplementary card, but who
you are able to give it to will depend on the terms and conditions set out by
the banks.
Which one should you choose?
Both credit and debit cards
are convenient ways to access and spend your money anytime, anywhere. If you think
you can spend wisely, and able to pay debt on time, using a credit card can be a good way to leverage on your current income with its added privileges.
Otherwise, if you have difficulty managing your expenses, a simple debit card is
more suitable. Last but not least, do shop around
for the
best card deals on our website.
Photo courtesy of Freedigitalphotos.net