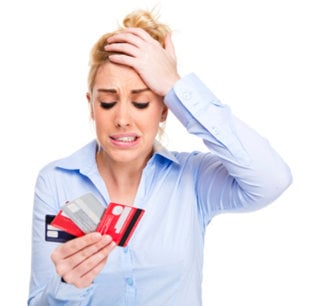 Usually, it would make perfect sense to pay for your purchases on credit – provided of course, that you pay your bills on time!
Credit cards can be incredibly helpful when used wisely, however some payments or purchases can be risky and should be given proper though before charging them to your card and probably best paid off by cash or debit card.
1. College/University Tuition fees
Paying for your tuition fees using a credit card can be risky, unless you're absolutely certain that you're are able to pay off your debt before the semester ends.
Incurring credit card interest penalties (8.88% p.a. minimum) on such a huge expense is no joke. In addition to that, some colleges and universities that accept credit card payments also charge a processing fee.
Instead, consider opting for other funding options such as PTPTN, a low interest student loan.
2. Drinks At The Bar
It may seem convenient to start a bar tab on your credit card when you're hanging out with your friends.
However, since cash isn't actually leaving your hand, there's a good chance that you'll be staring at a massive bill at the end of the night.
If you can't monitor how much you're spending, it would be a good idea to order and pay for your drinks then and there.
3. Medical bill
If you insurance doesn't take care of it, it may seem like a good idea to pay off your medical bills using your credit card.
However, if you do not have an emergency fund set up, you're going to have a big wall of debt staring at you in the face.
A more cost-effective approach would be to work out a payment plan with your hospital. They are often accommodating and depending on the hospital, it's possible to pay off your fees without interest over several months – or at the very least, at a lower interest rate that's cheaper than your credit card!
4. Down Payments
Car down payments are generally in the region of RM5,000 and above. This is a high sum for most ordinary wage earners to repay in two months much less one.
In one swipe, you've likely created a revolving balance for yourself that will likely increase. If you are earning enough to repay this amount in less than 3 months, you should be fine but chances are with an income like that, you won't need a credit card for your down payment.
5. Gambling
Seriously?
If you're strapped for cash, hitting the casino in hopes of hitting it big probably isn't the wisest idea in the world. You're more likely to go home with more debt than you went in with.
Never say never
Credit cards are only bad if you are not responsible with your spending. If you set a budget and know you can pay the balance off every month, you can reap the benefits and rack up some serious cashback and reward points and on your card!