Malaysians who are on the brink of bankruptcy will now receive a second chance to help them manage their debts better. According to the Debt Management and Counseling Agency (AKPK), 43.3 % of Malaysians are seeking debt management assistance due to poor financial planning, with 21.8% needing it due to a high cost of living, and 14.5% approaching bankruptcy due to business slowdown and failure.
Aiming to curtail the number of bankruptcy cases in Malaysia, AKPK announced that they will expanding their role to become a nominee under the voluntary arrangement service, a rescue mechanism under the revised Insolvency Act 1967 which is devised to help debtors negotiate a debt repayment plan with creditors.
Curious to know how a voluntary arrangement works as opposed to the usual debt management plan? Read on as we find out if the newly introduced rescue mechanism can help you tackle your debts better.
What is a Voluntary Agreement?
Under AKPK, a voluntary agreement is a binding agreement between a debtor and creditor to repay their outstanding debts, which can be done either in full or in part. For example, let's say John, a businessman, is on the verge of closing down his business due to various economical conditions.
In order to avoid bankruptcy and the pitfalls that comes with that, he can call up AKPK and inform them about his situation. From here, he can either enter into AKPK's debt management plan or ask for a voluntary arrangement, which would see him paying off a sum of money into a single arrangement for the benefit of his creditors.
As the creditor's concern is to ensure that they are still able to receive payments, they will be willing to write off a significant proportion of John's debts even if it's a lesser amount than John originally owes, making it a win-win situation for both parties.
What Are the Benefits of a Voluntary Agreement?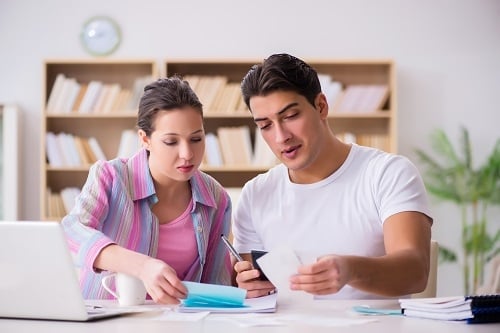 If you are looking to opt for a voluntary agreement to help with your debts, here are the benefits that you will stand to gain:
• You will only need to pay an agreed percentage of your debt back. The amount that you will need to pay will be agreed upon by your creditors in your VA and no unsecured creditor can take any further action to recover their money, apart from what was stipulated in the VA.
• You will be free of debt in a set time of 3 years.
• Your creditors will stop demanding you for further payments. A VA is legally binding, ensuring that your creditors do not take any further legal action, contact you for payment purposes, or send any debt collectors your way.
• The contractual interest and charges on your unsecured debt will be frozen, so you can pay down your debts faster.
• AKPK will ensure that your monthly VA repayments are within your means as your monthly repayment amount will depend on your specific income and other incidences.
Read Also : Steps to Clearing Your Bank Negara Blacklist Status
What Are The Setbacks of Entering Into A Voluntary Agreement?
• Once the agreement has been made, you will need to stick to it for the term of the arrangement. This leaves you with minimum flexibility to renegotiate your payment terms.
• Your creditors will need to know how much you can pay and this means declaring all of your assets and liabilities. This includes inheritance, windfalls, and bonuses that you may have received.
• There are concerns as to whether entering into a VA will affect the credit score of an applicant. At the time of writing, there won't be any repercussions apart from it appearing in your credit reports. In other countries however, having a VA record can prevent your from securing loans as lenders will rank your financial risk as high. So that's something you should keep in mind.
What Happens When I Enter into A Voluntary Agreement?
Under the VA, the court would issue a 90-day interim order , during which AKPK would help the debtor prepare a debt repayment structure. To quote Director-general Datuk Abdul Rahman Putra Taha, debtors must adhere to the agreed sum of contribution paid to the creditors and they must also file their pay and expenses slip statement every 6 months throughout the 3-year period.
Any Other Thing That I Need to Know?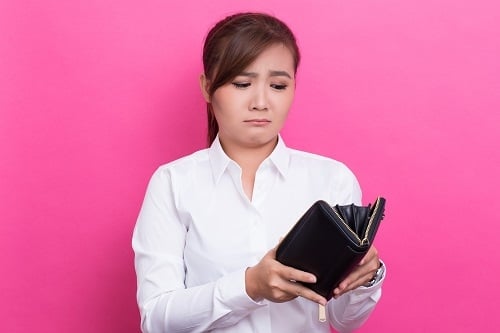 While consultation is offered for free, do note that in the situation that the VA is approved, AKPK will charge the debtor up to 5% the outstanding debt for its service. This is most likely to be included in your monthly debt repayment scheme.
For more information on VA, you can always give AKPK a visit or contact them at their hotline for further details.
To conclude, if you feel that your debts are piling and you would like to restructure it to avoid the repercussions of being declared bankrupt , entering into a voluntary agreement would definitely help you achieve that goal.
With the right steps and repayment plan, you can face your debts with absolute confidence and avoid financial ruin. This, in turn, will help you build your credit worthiness and pave the way to good financial management skills in the long run.
To learn more about debt management, check out our collection of articles on the subject. If your debts are centered around credit cards, you may want to take a look at a balance transfer plan instead. Our credit card comparison tool will help you decide which plan works best for your repayment needs.
Are there any other debt repayment plans that you would like to add on to the list? Let us know in the comment section below.