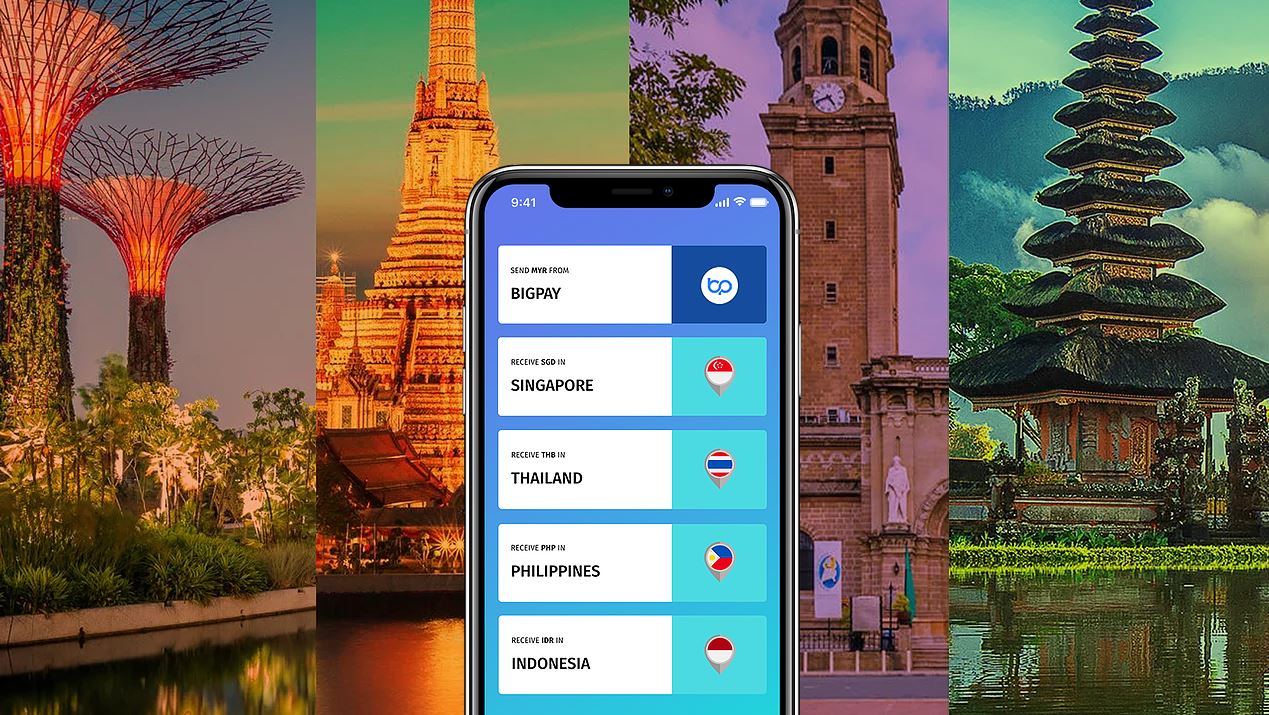 BigPay has launched its new international remittance service that enables Malaysians to transfer money abroad at cheaper rates. Users can now send money directly from the BigPay mobile app to bank accounts in Singapore, Thailand, Indonesia, and the Philippines, with more countries to follow suit. Alongside this, local remittance has also been enabled.
According to BigPay, users will benefit from choosing BigPay as their remittance service provider as it offers lower rates compared to banks, thus helping them save more. Users will be charged a fixed rate for each country, ranging from as low as RM7 to a maximum of RM13, compared to the average fee of 11% charged by banks for international money transfers – and almost double that rate by other remittance providers.
International remittance will take different lengths of time, depending on which country you are transferring to. Transfers to Indonesia are almost instantaneous as they only require 5 minutes. On the other hand, the longest period a transfer would take is only 2 working days if it is sent after 5pm on a working day.
Countries
Remittance Fee
Day
Duration
Singapore
RM5
Mon-Fri (Before 5pm)
1 working day
Mon-Fri (After 5pm)
Weekends & PH*
2 working days
Indonesia
RM5
Mon-Sun (incl. PH)
5 minutes
Thailand
RM13
Mon-Fri (Before 6pm)
1 working day
Mon-Fri (After 6pm)
Weekends & PH
2 working days
The Philippines
RM8
Mon-Fri (Before 12pm)
Same working day
Mon-Fri (After 12pm)
Weekends & PH
1 working day
*PH = Public Holidays
Remittance fee updated on 30 January 2020.
Transferring money abroad with BigPay can be completed in a few simple steps. Once a user has opened the app, click on the 'Payments' tab and select 'International bank transfer'. After choosing their country of destination and keying in the recipient's bank details, they will be able to review the amount they will be charged and pay right away.
Note that users will need to perform an electronic Know Your Customer (eKYC) verification process to enable the remittance feature – this will apply also to existing BigPay users.
Meanwhile, local remittance is also enabled with this new feature. BigPay users can transfer their e-wallet funds to any bank account in Malaysia at a RM0.50 fee.
There will be a limit of RM20,000 per calendar month for remittance (both local and international combined). For international remittance, the transfer limit differs based on the country, while for local transfers, there is a transfer limit of RM5,000 (update: it's now set at RM2,000) (update 26/9) RM1,000 per transfer, and a monthly limit of RM2,000.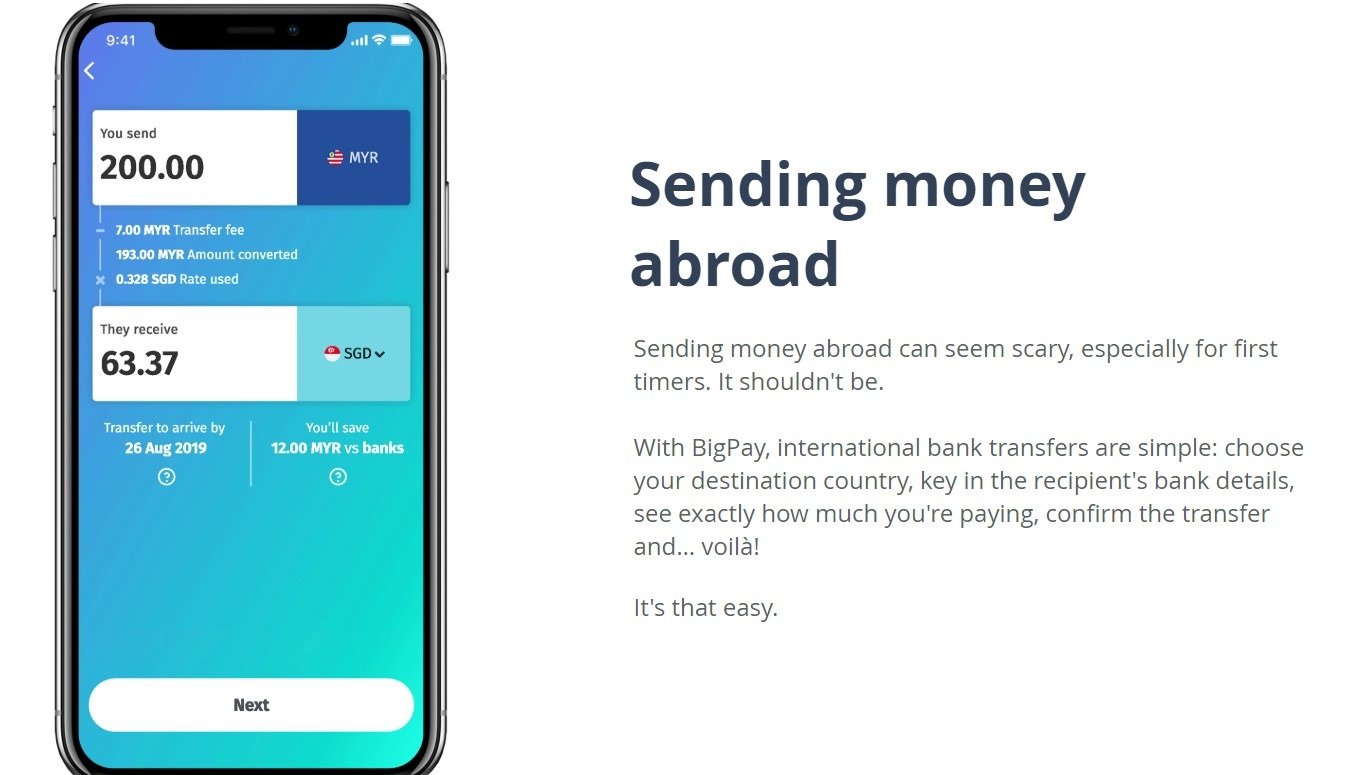 "Financial inclusion is a cornerstone of BigPay and offering low-cost, accessible money transfers is part of that strategy," said Christopher Davison, BigPay co-founder and CEO.
Launched in 2018, BigPay is proving to be more than just another e-wallet. It also comes with a prepaid Mastercard, tracks and categorises expenses, and rewards users with BIG points for daily transactions.
(Source: Fintech News Malaysia, BigPay)