The year is almost at an end and whilst some employees may be skipping with joy over the yearly bonus; some may not be so lucky. To level with you; even us minions at RinggitPlus don't know if we'll be hitting the bonus paydirt but we remain ever optimistic (we promise, we've been good this year; bosses are you reading?).
But money isn't the only way to a loyal employees' heart, as we found out. We asked around and compiled some of the perks you could give your loyal staff this Christmas that isn't a raise or bonus (although, we're not saying it isn't going to cost you some money!)
1. I-Just-Don't-Want-to-Work-Days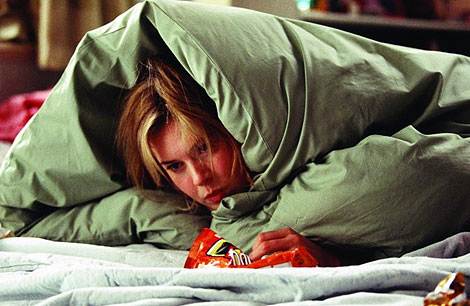 We have leave days and we have medical leave days but what about those days when you're just meh about coming to work? Maybe your pet cat died; your boyfriend dumped you; or you're just having a bad day because they just cancelled *Franklin and Bash*. Whichever the non-reason, there are some days you just don't want to work and it has nothing to do with being ill or knowing enough beforehand to take a leave day.
Unrecorded leave days are fantastic things to have and you don't even need to give that many. Five a year would be pretty great. Now, excuse me while I cry over the cancelling of *Perception*.
2. Ah-Ma-Zing Rec Rooms
Some companies in Malaysia have already caught on that what millennial creative thinkers need is a little unwinding in the middle of the day. They provide fully stocked rec rooms with pool tables; console games; TVs, beanbags, sofas, foosball tables and all kinds of beverages and snacks. We're not going to mention the companies with these rooms but there are quite a few already in the Klang Valley.
Rec Rooms cost a bit of money to start but can be an awesome selling point to attract young talent as well as investors keen to see how you take care of your people. Come on, guys, employee perks you can actually show off! Sounds like an idea where everyone wins.
3. Through the Stomach
Surprisingly, many workers would appreciate the availability of some free food. Whilst supplying lunches everyday may end up with a lot of food wastage; it doesn't hurt to keep a fully stocked pantry of nibbles, drinks and even some solid food for employees who are working late or a little short on cash for the month.
4. Gym-tastic Hours
Are your hours a fixed 9-5 or 9-6? Do you make your staff sit in gridlocked traffic every morning and evening with fixed hours; forcing them to use up annual leave days to do anything that needs to be done during the workday?
Flexi-hours can go a long way for a mum who needs to pick her kids; people who just can't wake up early; or those who want to start the day at the crack of dawn. As long as people are clocking their 8-a-day; maybe it isn't so bad an idea to let them decide what time (within reason of course!) is best for them.
5. A Change of Scene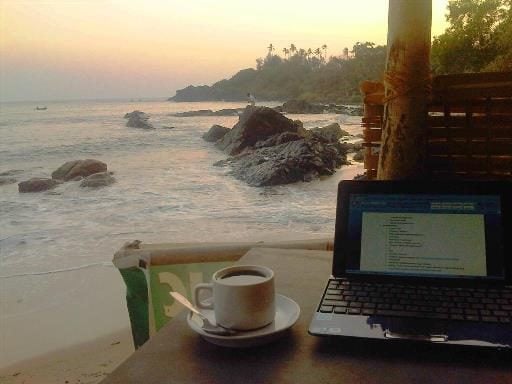 There isn't an office employee on earth who hasn't at least one day in his work life wished that he didn't have to see his cubicle walls or the side of his colleague's face when he wanted to do work. Office environments can sometimes be monotonous and a bigger killer of dreams than insomnia. Why not allow employees, who can be afforded the leeway of working from outside the office, do so?
Even if it is as far as the coffee place across the road from the office; the change of scene could be the reinvigorating thing he/she needs to get those creative juices flowing. Again, it doesn't have to be often; maybe just an out-of-office workday a month. Since it is a discretion and not a right; employers can always revoke the privilege if the employee abuses it (such as, by going on dates instead of working!).
6. Free Parking
KL work districts aren't known for their abundance of affordable parking options. If you have inside parking facilities at the office building; why not offer this to the staff who work so hard for your establishment instead of reserving it for the one-off guest who may or may not swing by?
If there isn't place inside an office building; footing the bill for staff to park nearby won't dent the company exchequer as much as some raises but will make a tonne of daily commuting workers happy. It doesn't do the company any favours if a staff member comes in grumpy from circling 30 mins looking for a spot. You've both lost valuable time and employee motivation!
7. Just the Right Ambience

The entire Dilbert series is like a tribute to the soul-crushing thing that is the cubicle system most offices employ. Whilst it's easy, uniformed and takes about zero interior designer creativity; it also doesn't muster a whole lot of motivation nor creativity.
You don't have to employ an interior designing expert; some cheery coloured walls; a hint of classy furnishings and maybe a deco item or two goes a long way if placed right. Setting a pretty interior just makes people happier to spend their time at the office. It's the same concept as a restaurant with a nice ambience. Why do you pay more for a nasi lemak at Madam Kwan's than you would at the gerai by the street? For the ambience, of course! Your employees will be more than willing to 'invest' their time at the workplace if the setting is just right.
8. Room Service! (or Office Service)
A place where one of our writers' used to work would have a luxe food cart go around the office floor making tea, coffee or cocoa along with serving a host of pastries, cakes and bites. The offerings were cafe quality food at company subsidised prices so it all felt just a little pampering. Now these weren't free; employees had to pay but they were glad for the service. On those really busy days, it's the ultimate luxury to have someone bring food and drink right to your desk.
The worst thing about working late in some offices is the unavailability of food nearby. That will never be a problem with the foodcart service.
9. Get them Squeaky Clean
Build shower stalls. We're not kidding. A lot of employees would like to go for a run before work or after but the time it takes to do it, go home to shower and then get to work takes up so much time that they don't bother. On rainy days in Malaysia, people could get grimy and drenched running in the rain to get back to the office after lunch so a shower is just what the doctor ordered.
In fact, on those days when working late (Malaysians do tend to do a lot of that); a shower will be a godsend.
10. Don't Be a Douche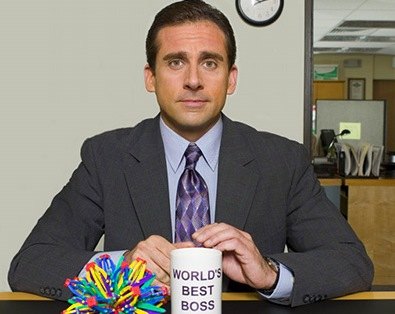 Saved the best for last. This one actually doesn't cost a cent but it means having managers and bosses taking it down a notch and treating staff like people; with respect. It is a lot harder for some bosses than you think. You're paying the worker a salary; but he's in return giving you his talents and time. It's a fair trade off by any means and the hard worker deserves respect.
Believe it or not; employees are actually more often motivated to leave or stay in a company based on the attitude and treatment from their bosses rather than their salary. Treating your employees like equals and human beings should be a given and shouldn't even be considered a perk, so it's sad that so many bosses made it necessary for us to include this.
Do you agree with the perks or is there more you'd like to see? Tell us in the comments.