While there are some people who manage to succeed in life without a degree like Mark Zuckerberg or Lionel Messi, most people agree that education is important to a person's progression in career and personal development. In this article, we compiled a list of successful people and what they study in university.
This list is divided into a few areas: Sports, Business, Music, Comedy and Acting.
Sports
The usual assumption is that athletes just need to perform well in sports to earn a living through sponsorships or advertisements.
However, there are a few athletes who not only excelled on the field but also in classes. One of them is Manchester United Spanish midfielder Juan Mata who became one of the few footballers who has two degrees, Sports Science and Marketing. Juan Mata once told the Independent that studying and sports are not mutually exclusive as intelligence is an asset both on the field and in life.
Another athlete that shares the same sentiment is Malaysia's SEA Games gold medalist gymnast Farah Ann Abdul Hadi, who is currently continuing her studies in International Studies at Monash University. In an interview with Star2 , she stated her first priority is to finish her studies despite her hectic training and competition schedules.
Business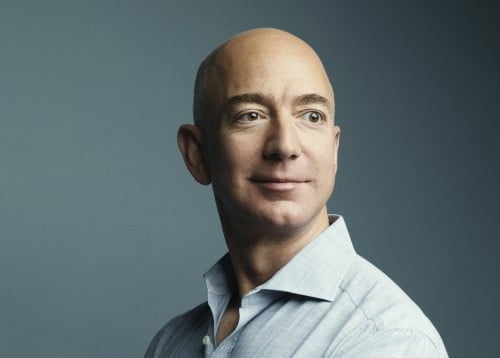 Image courtesy of Fortune
The common consensus about business people is that they study business-related degrees in their respective universities.
However, some successful businessmen/women study courses that may not directly relate to the usual business degree. Former MaGiC CEO Cheryl Yeoh is one such example as she obtained a degree in Operational Research and Industrial Engineering from Cornell University. She told Malaysia Tatler that the decision to study Operational Research and Industrial Engineering paid off as it complements her business acumen.
Similarly, the world's richest man of 2017 and Amazon founder Jeff Bezos studied Electrical Engineering and Computer Science in Princeton University. From some perspectives, both Cheryl and Jeff are somewhat ahead of their time as one would later be a famous tech entrepreneur while the latter founded the world's largest online shopping site.
Comedy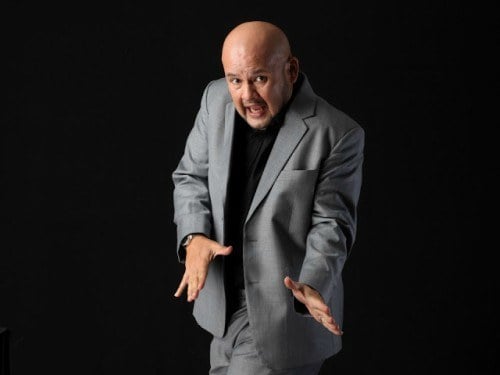 Image courtesy of MYNEWSHUB

Comedians often display their wit and cunning in their ways of entertaining the crowd, but some even have paper qualifications to prove them. The winner of Laugh Factory's Funniest Person in the World Competition 2016, Harith Iskander, is an alumnus of Curtin University, where he gained his Bachelor of Arts in English degree, majoring in Film and Television Studies.
British comedian Rowan Atkinson is often associate with his role as the childish titular character, Mr. Bean. Behind the screen though, Rowan Atkinson is a qualified engineer, with a bachelor's degree in Electrical Engineering from Newcastle University and a master's degree in Electrical Engineering from Queen's College, Oxford.
Music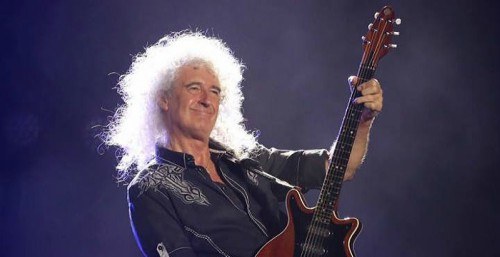 Image courtesy of the Famous People
Musicians often suffer a couple of stereotypes when it comes to paper qualifications, either they have a degree in music, creative arts or mass communication or they dropped out of university to pursue their passion. The reality is that there are some musicians who break these stereotypes with their qualifications.
The late Malaysian music legend Sudirman Arshad was a qualified lawyer with a degree in Law from the University of Malaya before he began his music career. This part of his personal life explains how people gave him one of his famous monikers, "The Singing Lawyer".
British musician Brian May was part of the famous British band that conquered billboards during the 1970s and 1980s, Queen. While many people know him as the lead guitarist of the band, Brian May surprised many in 2007 when he completed his PhD thesis in astrophysics at Imperial College London. He went on to become the Chancellor of Liverpool John Moores University until 2013.
Acting
The other group of successful people who might suffer similar stereotypes as the musicians are actors. The common perception is either they studied performing arts during their tertiary education stage or they just have the talent and dropped out of university.
Over the years, some actors have the brains and papers to prove they are more than what people think about them.
Malaysian actress Lisa Surihani is a Help University and Aberystwyth University Law graduate in 2007 before resuming acting in several more films and television series. In 2010, she told Star2 about her retaining the prospect of becoming a lawyer.
Similarly, Divergent Series and Star Trek actress Ashley Judd have a bachelor's degree in French from the University of Kentucky and a master's degree in public administration from Harvard University. CNN reported in 2016 that Ashley Judd is pursuing a PhD in Public Administration from UC Berkeley.
Importance of Education
From the list of people above, we can get a few important notes about tertiary education and its importance.
1) All of them do not necessarily end up in the same field as what they studied in university.
2) They share the same view on the importance of tertiary education despite being successful in their fields.
3) Commitment is key to finishing your studies, even if it takes 40 years like Brian May.
As such, we encourage our readers to continue learning and make the necessary preparations for further studies.
While looking for options to fund your studies, you can consider getting a high interest savings account with our comparison tool.
Do you know of any other celebrities with impressive educational backgrounds? Do tell us in the comments section down below!