Hari Raya is just a few weeks away! It's the time to start planning on your new Raya outfits, but we're sure some of you might have some concerns about spending too much – especially when there are other expenses to consider when it comes to celebrating Hari Raya. With that, here are some tips and ideas to help you save some cash on your Hari Raya outfits.
Sift through Your Wardrobe
We begin our list by suggesting you to first look through your wardrobe. We know what you are thinking.: new clothes are a must-have for any festivities, especially Hari Raya. But do consider the fact that there may be some outfits that you have only worn very rarely (or even not at all!) By sorting your wardrobe, you have an idea of what else you need and avoid overspending. While at it, you can even try sprucing some of these clothes with minor alteration or accessories.
Sorting through your wardrobe is also a good opportunity to do some spring cleaning. If there are clothes (in good condition) that do not fit anymore, you can always pass them down to your younger siblings or relatives. As such, you get to help them spend less and reduce wastage. Even better, you can always donate them to charity. After all, Hari Raya is a season for moderation and sharing.
Visit A Thrift/Consignment Store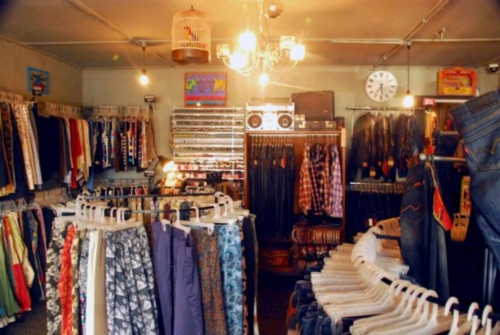 Image: Marie France Asia
Aside from sifting through for unused clothes, you can also continue your search at a thrift store. Okay, it seems a little unusual for us to suggest shopping at a consignment store for Hari Raya Aidilfitri attire. That said, these stores may be an interesting alternative – especially if you're looking for something unique.
A good amount of consignment stores stock items that are usually rarely used – if you're lucky, they may even be brand new. This makes it a haven for looking for custom, one-of-a-kind items that truly stand out – and for a bargain. Thrift stores also inspect second-hand items before selling them, and will not put the items on sale if they are deemed not of an acceptable standard.
At the same time, you can also donate your older or unused outfits at these stores.
Go Online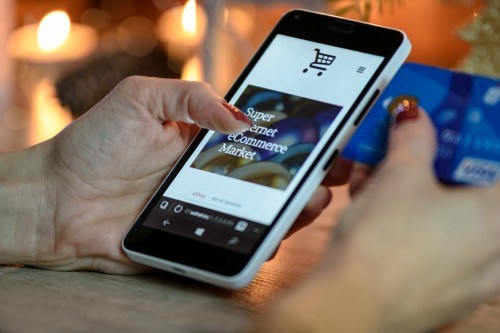 Shopping online gives you the benefit of avoiding traffic and not having to pay for parking, which means you're already cutting down on two types of expenses. Secondly, e-commerce sites like Lazada, 11street, and Shopee provide Ramadhan sales or discounts on Raya attire, which is another incentive for you to skip a trip to the mall. Some retailers like Uniqlo and Cotton On also have their own online platforms to allow their customers to shop with ease.
Most of these shopping platforms offer even better discount on their respective apps. For example, Lazada has apps-only voucher codes, while Shopee has time specific in-app events where you can win vouchers. These apps are all free to download anyway, so there it is always better to shop in-app.
Use A Cashback Credit Card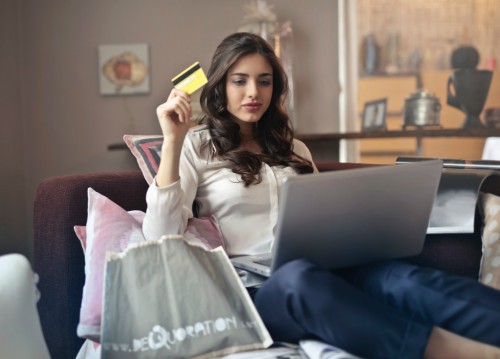 While you continue your shopping adventures, you should not forget to use your cashback credit card. As the name suggests, you can get cash rebates for every transaction made with these cards. For example, some Maybank cashback credit cards provide their user with a 5% cash rebate for all types of purchases, while some HSBC's cashback credit cards provide a 8% cash rebate for groceries and petrol.
That said, you need to pay attention to the terms and conditions of your cashback credit cards, such as monthly caps and types of purchase. For instance, while the Maybankard 2 credit cards provide a 5% cash rebate for all purchases, they have a monthly cap of RM50, apply only on weekends, and applicable to the American Express card only. This means you'll need to plan your purchases for weekends, and in stores that accept American Express cards.
Likewise, the 8% cash rebate on the HSBC credit card is only applicable on petrol and groceries – and the cumulative spend per month on these two categories must be above RM2,000. As such, you need to be aware of the terms of your credit card to reap the maximum benefit and avoid overspending.
Set Aside A budget, And Stick To It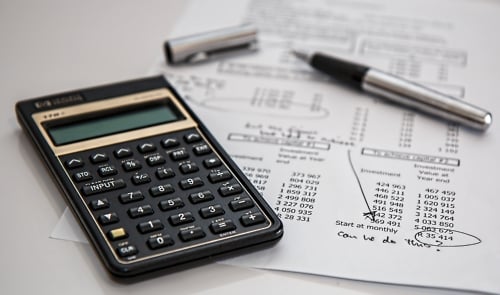 With all the talk about discounts and cashback, you should never forget that you are still spending money. Even though you may potentially save a lot on discounts and cashback perks, you should always keep track of how much you have spent. There are other expenses you need to be aware of like your petrol expenses for Balik Kampung, Duit Raya for your children, your Ramadhan food expenses for Buka Puasa, and maybe even a Raya gift or two to the special people in our lives.
One way to help you with budgeting is to install a spending tracker on your phone to track your expenses and income. In fact, you can easily find these apps on Android and iOS for free. You can also discuss with your loved ones on the items you need to buy and budget them accordingly.
Another helpful budgeting tip is to impose a Daily Default Purchase Limit on your credit card. This feature functions by declining any transaction that exceeds the daily limit set by the user, which is useful for controlling your spending urges. However, this is also a potentially risky move, since it will render your card useless in the event of an emergency. As such, consider this only if you really have to.
It is easy to get carried away while shopping during the festive season because it is one of the best times to actually stretch our Ringgit with all the Hari Raya promotion available. That said, the tips mentioned here lets you get even more out of your money, while also potentially doing good by practising moderation. With that, we wish you all a Happy Hari Raya Aidilfitri.
Looking for a cashback credit card? You can use our comparison tool to find one that suits you. Got any other ways to save money on Raya outfits? Write your thoughts in the comment section below!