Property is the buzzword on RinggitPlus this week as we talked about the PR1MA scheme and what you need to know before foraying into the seemingly lucrative world of property investment. But today we tackle a different section of the home-buyer market – the first time home-buyer.
Much has been said about the country's growing 'Homeless Generation': a generation of young Malaysians unable to afford a house at current prices with their current salaries. As home prices have grown threefold in the past 10 years; salaries have unfortunately, not. Even if lucky enough to qualify for a bank loan; many young people are unable to save the tens of thousands needed for a downpayment until very much later in life. This is essentially why the government stepped in in 2011 to establish the My First Home Scheme or as is known in to most by it's Malay name: Skim Rumah Pertamaku (SRP).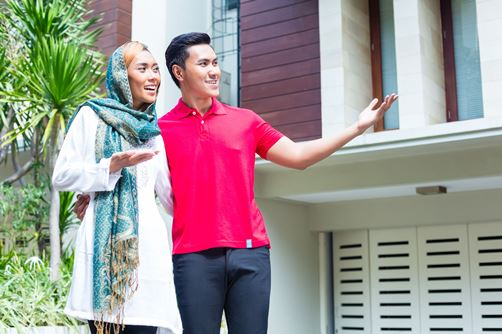 The Basics of the Scheme
The SRP was envisioned and created to help the nation's youth purchase homes. The scheme looked to young executives and those new to the workforce earning less than RM5,000 a month. The scheme would allow eligible potential buyers to get 100% financing on the home to do away with the need for a 10% deposit. This alleviates the pressure of young people having to save large amounts of money on a small income before owning a home.
The scheme is serviced by select commercial banks and is only valid for residential properties costing between RM100,000 – RM500,000. The house must be owner occupied and cannot be rented out.
Who Qualifies?
As mentioned in the outset; the scheme requires applicants to earn less than RM5,000 to qualify. Beyond that, a few other requirements apply:
Malaysian citizen below the age of 40;
first time home buyer;
single applicant income less than RM5,000 or joint income of less than RM10,000;
the usual bank commitment ceiling applies – the loan installment, coupled with your other repayments cannot exceed 60% of your nett monthly income;
employees in the private sector and statutory bodies that do not qualify for government housing schemes.
The requirements are in place to make sure that the buyer is able to furnish the loan comfortably but also to see that the scheme truly benefits the people who need aid the most. If you qualify; this is probably a scheme as good as any to score the home you've always wanted.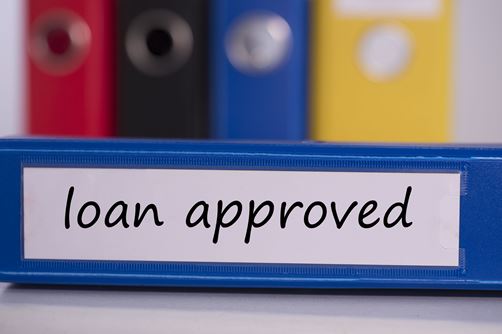 Is There a Catch?
If you're wondering if there is a catch somewhere to this helpful scheme, let us put your mind at ease by saying: not really. But there are some financing rules you may be saddled with:
Installments must be made via standing instruction or salary deduction – no chance to miss a payment here!
Takaful/Fire insurance is compulsory to be purchased but you'd want to have this anyway.
Tenure cannot exceed 35 years. This is also subject to the applicants max age at end of tenure that cannot be past 65 years.
No redraw facility. Some home loans allow you to redraw money from extra repayments made; a convenience you won't receive here.
However, we did say that the answer was 'not really' instead of a flat out no. Why is that? The scheme website states that the valuation of the property for purposes of loan disbursement is subject to the valuation of the banks' panel surveyor and not necessarily what the seller is asking for the property. This means that your 100% loan may not be 100% if the valuation done by the bank is lower than what the seller is asking. Of course, such a situation is probably not such a bad thing because if a seller is asking more than the house is worth – it's not a good deal for your pocket. The catch here is that you will probably need to be slightly cognisant of current market prices of the place you are interested in.
The 'catch' isn't really a very big deal and by and large you will be entering the property ownership circle on much the same footing as everyone else as the banks aren't supposed to be charging you more interest on your 100% loan than they do the others with 80 or 90% financing.
How is This Different from PR1MA?
For many of us, it was quite confusing to suddenly have two housing schemes being talked about but there are crucial differences. The SRP is a financing scheme where else PR1MA is a corporation of housing developers developing more affordable units of housing. The SRP is only meant for first time home-buyers but PR1MA allows those who already own one property to benefit from PR1MA's affordable housing developments.
Where Can I Apply for SRP?
Many banks are offering SRP today in both conventional and Islamic type loans. You can find the full list on the SRP webpage but here are a few to get you going:
Maybank
Hong Leong Bank
AmIslamic Bank
CIMB Bank
Public Bank
Standard Chartered
OCBC Bank
RHB Islamic Bank
and more.
If you've often worried about the hefty downpayment required for the purchase of property; the SRP is definitely an answer to that problem. If you've applied or are planning to; do let us know your thoughts. Or let us know what you think anyway!