Ever faced a situation where you or an acquaintance took time off work for a 30-minute visit to the clinic for your hard-hitting (and sometimes seasonal) ailments? Or maybe you are sitting on a mountain of healthcare bills that belong to you individually or as a caretaker, worrying that these bills would continue to financially burden you and your loved ones.
Regardless of which side of the fence you may be sitting on, it is no doubt that getting sick mentally and physically demoralising event. As the costs of healthcare increases exponentially throughout the world (Malaysia included!), discover 8 simple, cost-effective measures you can take to reduce your healthcare and medication expenditure.
Donate Blood (And Reap Rewards!)
If you haven't donate blood before and have no health complications that prevent you from donating, then this is something that you can look into. Prior to donating blood, the doctor will screen your health by monitoring your pulse, blood pressure, body temperature and other details to ensure that it is fine for you to proceed with the procedure.
Apart from the bread, biscuits and packet drinks (usually mineral water and milk) that are provided to you as nourishment after the blood donation, you will also receive other cool freebies like outpatient treatment, Hepatitis B injection and more medical care benefits at the public hospital.
But of course, the best benefit will be the fact that you get to contribute to an altruistic cause (a pack of blood saves 3 lives!) while ensuring that your wellbeing is taken care of. Which is all in all, not a bad proposition if you have been wanting to reduce the risk of heart disease and cancer.
Read Also : Government and Private Hospitals in Malaysia: How Much Do They Really Cost?
Apply for Full Paying Patient Scheme in Public Hospitals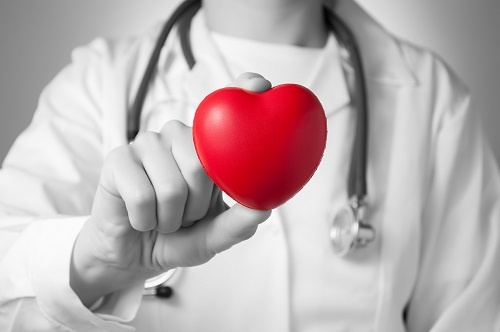 While it is indeed cheaper to seek medical treatment at public hospitals, it is important to note that you will be contending with many other Malaysians who will be vying for the subsidized health facilities as well. And if going for private healthcare services isn't something that isn't possible for you from an economic viewpoint, why not opt for a full paying patient scheme (FPP) instead?
By opting for FPP, not only will you be able to seek treatment from your specialist of choice at selected public hospitals, you will also get to enjoy other facilities such as First Class Ward and Executive Ward. On the contrary, do note that these facilities subject to availability of existing resources, field of specialty and services. As FPP are priced affordably in comparison to private healthcare and cater to only 30% of the total number of patients in the hospital, you will need to apply early before all the slots are taken. Which brings us then to the next point..
Get A Referral Letter from Your Health Clinic
Got turned away from a hospital that you are planning to seek treatment from? This is where a referral letter would come in handy. For private hospitals, this would not usually be an issue as there are GP (General Practitioner) doctors who will be able to physically assess you and decide if further treatments are required for your ailments if any. For public hospitals however, it is best for you to visit a government health clinic for this as some specialists would insist on referral letters from a list of approved clinics.
Be warned though that scheduling an appointment with a specialist at a public hospital would put you on a waiting list so if there's anything urgent that requires immediate treatment, then this may not be the best option for you to take.
Rely on Generic Medication
Before you knock off generic medication for being less superior than a brand name prescription drug, do note that countries in Europe have been using them to treat chronic diseases. Generic medication are in essence a pharmaceutical drug that is equivalent to a brand-name product in dosage, strength, route of administration, quality, performance and intended use, but does not carry the brand name.
If you are worried as to whether the drug will be able to perform as effectively, then one of the things that you might be interested to know is that while the generic drug may differ in terms of color, taste and packaging, they still contain the same active ingredients. Generic medication can cost up to 40% lesser than brand names so making that switch does have it's merits.
Consider Flushots/Vaccines
Heard of the old saying 'An ounce of prevention is worth a pound of cure?' Well, there are some hidden truths about that after all especially when it comes to avoiding illnesses. After all, why let harm runs it course when it could have been avoided from the beginning?
Vaccination is no longer for selected group of individuals such as those who work with healthcare personnel or people who are in contact with residents of nursing homes and other chronic care facilities. If you find yourself constantly bogged down by illnesses and wish that there's a way to stop yourself from being an easy target for flu and
other ailments, then a vaccination (not an apple) is what will keep the doctor away.
Be a Healthcare Bargain Vulture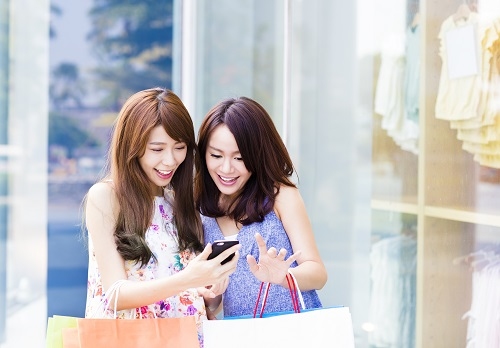 Keeping yourself updated with the latest promotions and offerings available in the market is not as difficult as you may think it is. Major pharmacy brands like Caring and Guardian are known for putting up for value-for-money deals and cash rebates when it comes to supplements and certain over the counter medication so you may want to stock your medication around that period. Apart from that, you can also consider getting a loyalty card or membership from certain pharmacies who may offer a lower price for their regulars.
For instance, MyLife Healthcare and AA Pharmacy have various outlets in Klang Valley and West Malaysia and one of the ways that they stay competitive is by giving members discount for purchase on prescription drugs to encourage their continuous patronage.
Watsons, on the other hand, offers a discount on selected medical products and equipment to Malaysian citizens aged above 40. As for AEON Wellness, they perform complimentary medical tests for customers who have committed to a minimum spending so this is where you to get to save big if you are not overly concern about where you should get your next blood test or health screening done.
Don't Forget to Medical Claims on Income Tax
And just when you think that there are no other additional perks of having a medical card at your disposal, did you know that your medical insurance policy entitles you to an income tax relief of RM3,000? Consider it a sure-fire way of cutting your costs so that you can spend instead on things that matter to you the most.
Invest in A Medical Card
Sure, you may rely on your company's group insurance to cover you for your healthcare mishaps and feel that applying for your very own medical insurance policy seems excessive. Still, that may not be the case if you are not tied to the company anymore and this leaves you vulnerable for all of life unforeseen eventualities.
Not sure where you should begin when it comes to medical insurance? Just use our medical insurance comparison tool to sort out the best healthcare insurance that caters to your lifestyle best.