Steady followers of our blog know that we occasionally talk about careers here on RinggitPlus. Which is obvious, seeing as though one's income is essential in managing one's financials.
This time we would like to highlight a particular career path that many people are curious about and we think is worth exploring: being an insurance agent. Let's check out the perks, advantages, and points of interest that make the insurance industry a lucrative line of work to get into!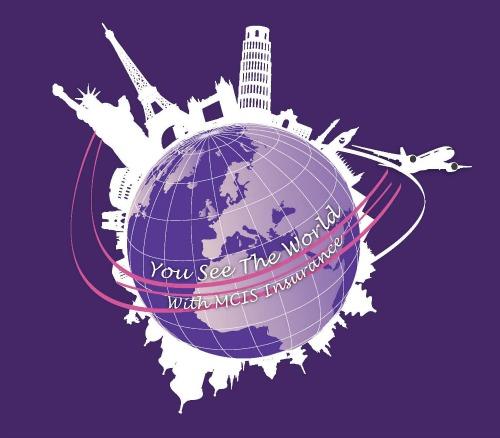 Fresh Grad Friendly
Not everyone is well-suited or even interested in a professional career that requires specific and relevant educational credentials. If you're more of a self-starter and one who prefers to learn the ropes of a new profession outside of a rigorous academic environment, then starting off as an insurance agent with a very warm and friendly culture like MCIS Insurance Berhad might be just for you.
Not only do you get to kickstart your career right after school, you can also rely on MCIS Insurance's professional training programmes as you work. Which is perfect for those of you who are eager to learn about the industry with on-the-job training and committed to continuously improve as you learn to enhance your skills from time to time while enjoying attractive remuneration. Win-win!
Structured Training
While you don't have to have only industry-related qualifications to get started with selling insurance, you do need some training on the skills and tools necessary to get the job done in the best way.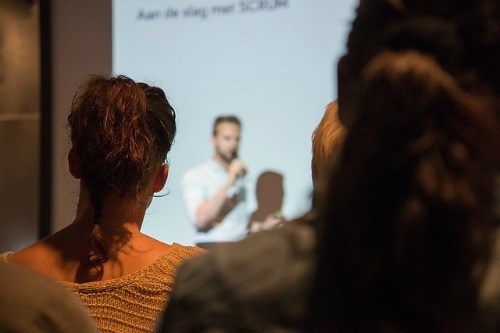 Esteemed, reputable insurance companies like MCIS Insurance offers structured training programmes for exactly this purpose, which will help new recruits acquire early wins and sustain success in the ever challenging world of selling life insurance solutions.
Market Opportunity
Everyone needs protection and security for both themselves and their loved ones, which means everybody should already have life insurance, right? You'd be surprised: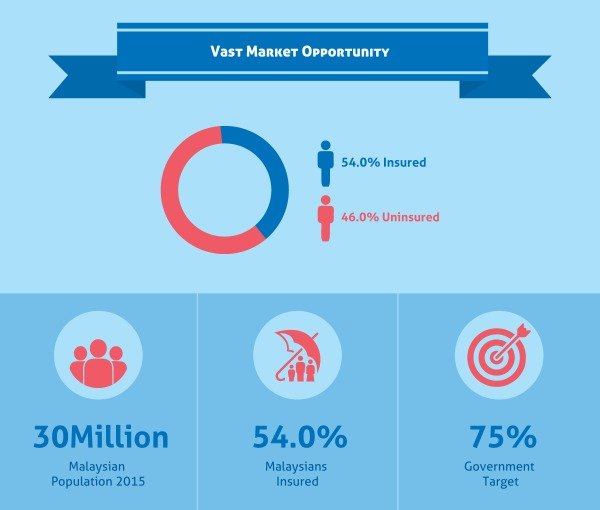 The majority of Malaysians are still living without insurance! And since we're far from the government's target of 75% insured Malaysians, marketing life insurance solutions underwritten by a licensed life insurance company with a good understanding of market needs means you won't be short of customers!
Travel the World
Since typical insurance agents are remunerated through sales commissions, it makes sense for insurance companies to incentivise high earners with bonuses and other rewards. Some of these rewards come in the form of opportunities to fully utilise the pages of their passport.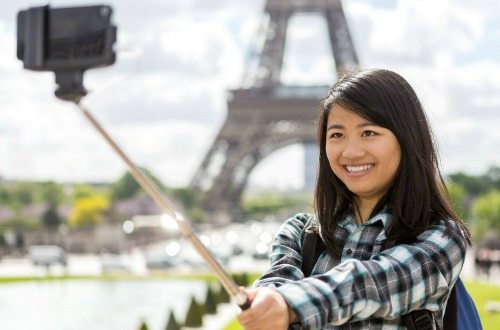 Not all companies do this of course, but select insurers do tailor their recognition programmes to the needs of travel bug-prone agents. All the more reason to explore this career path – you get to literally see the world with MCIS Insurance!
Joining the company and being a top performer means that you don't have to worry about planning for a vacation; the company does it for you with red carpet treatment included.
As you can see, there are quite a few perks to becoming an insurance agent. It is a career path rich with rewards and recognition without restrictions on your potential to be a high income earner. If you're keen to know more or interested in giving this opportunity a try, check out MCIS Insurance official website or contact +603-7652 3588 for more information!