Showering your loved ones with care comes in many ways. Starting a savings account in their name is one, buying a house for them to stay in is another. And yes, safeguarding your family with life insurance counts too as, after all, your dependents will be the one who'd be enduring the hardships in your absence.
Still, it's no surprise if you have reservations about life insurance policies, be it term life or whole life, so read on as we help debunk the top 7 myths surrounding life insurances that have been constantly repeated ad infinitum.
Myth 1 – You don't need it if you have no health problems
Sure, you may be thinking what's another 30 years of hustling since your health is in tip-top condition and that shouldn't stop you from leading your life the way you're doing it now. The truth is, it is best to plan for all possibilities as unfortunate events do not discriminate in terms of age, gender or ethnicity.
A life insurance policy is more affordable when you are young and healthy so start early before your age-related ailments make it difficult for you to receive any form of coverage.
Myth 2 – You can't apply for it if you have health problems
Even with pre-existing conditions such as high blood pressure and heart disease, it is still possible to get yourself insured. You will need to declare this to your insurers and they will perform a health check-up in order to determine the premium that you will be paying.
Remember that honesty is the key here as in the scenario that it is revealed that you did not disclose correct background information, insurance companies will have the right to legitimately refuse your claim.
Myth 3 – You don't need it if you're single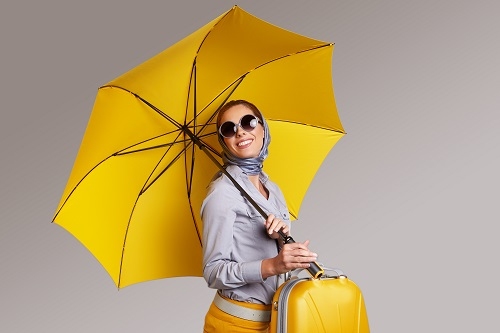 Staying single may mean that you will have no dependents under your care and if you have applied for specific insurance such as credit card insurance to ensure that no debt is left unpaid, that's fine.
However, it does not cover other additional miscellaneous charges such as funeral and burial costs which is usually excluded from a medical insurance policy. As your funeral and burial costs will be borne by your relatives, taking a life insurance can help them to shoulder the expenses without leaving them in financial ruin.
<a href="https://ringgitplus.com/en/insurance/?utm_source=ringgitplus&utm_medium=banner&utm_campaign=my-rpint-gen-gen-insurance&utm_content=blogcta_ins_compareinsuranceplanson_ringgitplus_mid"title="Compare insurance plans">

Myth 4 – You should invest in an annuity instead
An annuity is a financial investment product offered by the insurer to you that is created to ensure that you will receive a steady stream of income after your retirement. The features of an annuity may look the same when compared to a life insurance in which it does come with a death or total permanent disability benefit and monthly premiums are expected but that is where the similarity ends.
The focus of an annuity is to provide the policyholder/annuitant income whereas as for life insurance, the goal is to ensure financial security for your dependents.
*Myth 5 – It is expensive *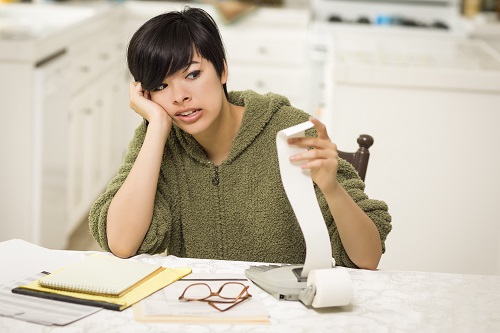 It may sound like a chore but do take time to look for the right insurance policy as there is a selection of basic, no-frills life insurance in Malaysia that is created specifically to offer coverage at an affordable cost.
The type of coverage plan that you select as well as the type of riders that you add on will affect how your insurance premium is calculated. After all, it boils down to what are your long-term financial needs and how much are you willing/can afford to pay for a life insurance. In fact, the government recently announced the GST rate of 6% will be reduced to zero percent, with effect on June 1, 2018. Seize the opportunity to get insured!
Myth 6 – Personal accident/medical insurance is sufficient
Feel that your existing personal accident/medical insurance is sufficient for your current needs? Term life insurance policy is not important? As the saying goes, "Getting an insurance for when you get sick is easier to swallow than for when you die – which is true, to a certain extent.
A medical insurance will take care of your hospitalization bills and a personal accident insurance will safeguard you in the situation of death or permanent disability because it is designed to do so. Different insurance policies cater for different needs and for a life insurance policy, you are ensuring that the future of your dependents is looked after even after something unfortunate happens to you.
Myth 7 – Life insurance is haram as it consists of riba, gharar and maysir
Conventional life insurance prohibited in Islam as it involves in riba, gharar and maysir, all of which that can be loosely translated as interest, uncertainty and gambling. As such, the investments and operations of conventional insurance being based on debt and equity as well as interest-based transactions.
Still, that doesn't mean that you should shun life insurance completely. You can opt for takaful, which is a co-operative insurance policy where funds are contributed by donations from participants. In turn, the pooled funds can be used to protect other participants from risk and rest assured that operators will only invest in sharia-compliant instruments.
Anything Else That I Should Know?
Apart from the myths that we have dispelled above, there's one more myth that we will dispel. For both conventional and takaful life policies, it is tax-deductible whereas, for add-on riders such as critical illness, those are not GST-exempted. Now that you know, you can use your premiums and contributions to claim for tax relief and save more while protecting the needs of your family.
Want to know about life insurance policies? Head on to our comparison page to discover the most affordable plans with the best insurance policy terms in Malaysia for your very own peace of mind.
Are there any other myths concerning life insurance that you would like for us to dispel? Let us know in the comment section below.