When you're being hospitalised, the last thing you would want to worry about is whether or not your income is disrupted while you're being treated.
Some medical insurance policies offer hospital allowance benefit to help with the loss of income, but what if you don't have a medical insurance or if you do? What if it's not sufficient to replace your income? Here's where hospital cash insurance can come to your rescue.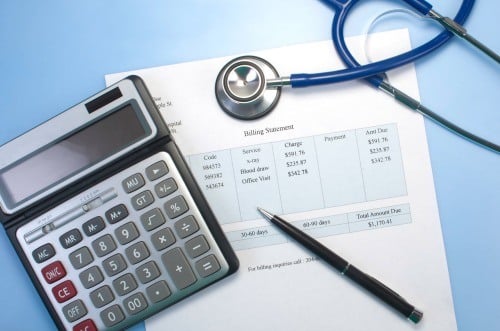 How Do Hospital Cash Insurance Work?
A hospital cash insurance policy is a standalone, affordable coverage that helps to replace your income by providing a fixed sum of money for each of the days you are hospitalised. You can purchase the policy on its own or use it to supplement your existing medical insurance policy.
The good thing about a hospital cash insurance policy is that you will get paid regardless of any other insurance you have. This helps with your out-of-pocket expenses including your living and certain medical expenses which might not be covered under your medical insurance policy.
In short, it's a straightforward policy with the sole purpose of helping to replace your income while you're out of work and in the hospital – which means you won't have to dip into your savings or retirement fund to help pay for your daily expenses while you're being hospitalised.
Compare the best medical cards in Malaysia for overseas treatment
When Will The Policy Kick In?
A hospital cash insurance policy goes into effect the moment you're admitted to a hospital and provide you daily cash benefit to help supplement your existing medical insurance. Also, no matter how much your medical bills are at the end of your hospitalisation period, the policy will pay you the agreed amount of cash benefit based on the number of days you spend in the hospital.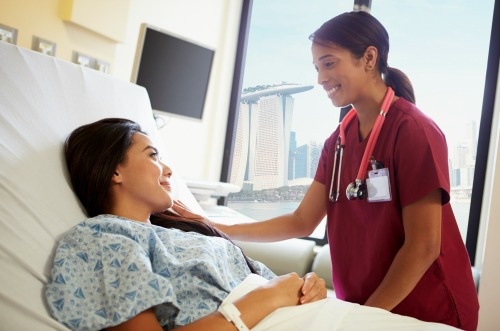 Who Needs Hospital Cash Insurance?
While everyone who has the potential to fall ill and hospitalised can benefit from having a hospital cash insurance policy cover, it's especially useful to those who do not have a fixed income, such as self-employed individuals, freelancers, Grab or Uber drivers, or anyone who earns their income on a daily basis. The pay-out from this health insurance policy can be used to pay off daily expenses such as:
Daily living costs such as groceries
Utility bills
Child's day-care
Loan repayments (such as car and home loans)
Other financial commitments such as medical or life insurance premiums
It is essential for you to have a backup plan in the event you cannot provide for yourself and your family – no matter how short the setback may be. A hospital cash insurance is perfect to safeguard your finances both for you and your dependents. It can even help recover the amount you may need to pay for the deductibles as per your medical insurance policy contract.
Here's an example scenario:
Sarah is a freelance graphic designer whose income depends on the number of projects she gets from her clients. One fated day she got into an accident and was hospitalised for a month due to her injuries. Her medical insurance covered most of her medical and hospitalisation costs but only after she forked out a deductible of RM800.
Although her savings was enough to pay for the deductible, it was a large sum of money to take out of her own pocket – especially since she was not earning any income during her hospitalisation period. Thankfully, Sarah has a hospital cash insurance policy that pays her RM200 for each of the days she spends in the hospital.
For the one month that she was hospitalised, Sarah was entitled to RM6,000 in hospital cash benefit, which is enough to recover the money she had paid for her deductible, pay off any medical costs that are not covered by her medical insurance, as well as her other personal expenses.
Check out this Allianz deductible medical insurance Malaysia
How Much Hospital Cash Insurance Coverage Do I Need?
You'll need to calculate your daily expenses to know exactly the right amount of coverage for you. List down all of your important financial commitments such as your groceries, daily expenses, loan repayments, utility bills, and calculate the average amount of money you'd spend in a day.
You can also calculate your ideal coverage by dividing your monthly income by the number of days in a month, which allows you to get the amount of your daily income. For example, if your monthly income is RM4,000, then:
4,000 ÷ 30 days = 133
From the above, your daily income is RM130, so it goes without saying that a hospital cash insurance coverage of higher than RM130 per day would be ideal for you. Some policies such as Allianz i-HospitalCash even offer double hospital cash benefit if you are hospitalised overseas.
Allianz i-HospitalCash provides up to RM250 in daily cash benefit if you are hospitalised locally and up to RM500 per day for overseas hospitalisations. What's more, you'll also be entitled to No Claims Bonus of up to 20% of total paid premiums if you don't make a claim at the end of the coverage period!
Interested to learn more? Be sure to check out their website if you'd like to learn more about Allianz i-HospitalCash!