So there you are standing at the arrival lounge waiting to pick up your luggage at the baggage carousel. After what seems like the longest wait in the history of baggage turning, the baggage carousel stop moving and your luggage is still nowhere in sight.
Before you turn on the waterworks or have a nervous breakdown, there are things you could do to first try to retrieve your luggage but even in the worst case scenario, there's still a way to get compensation. Here is a quick guide on how you can retrieved your luggage when it gets left behind or worst, goes missing in the luggage black hole of international travel.
What's the First Thing You Should Do?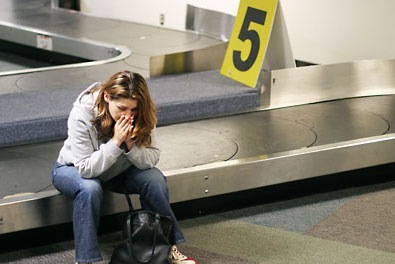 Before you settle for the worst case scenario, your luggage could just be delayed or still at the port of departure. The first thing you need to do is inform a representative at the service desk positioned near the luggage pick up carousel about your missing bag.
The person in charge will try to locate your baggage through your luggage tag number which is given to you during check-in. If your luggage is delayed, they will deliver your luggage within 24 hours. However if the airline fails to deliver your luggage within the grace period, they will compensate you for the time you patiently wait for your luggage delivery. You could use the money to get a fresh set of clothes and undergarments during this truly annoying time. Depending on which airline you take, the compensation amount will vary. For example, MAS airline offers for RM80 local flights and RM150 international flights on economy class.
Once your airline has confirmed that your baggage is indeed missing, you will need to report on that matter with the application form provided. Before you move on, you should keep a copy of the report in case you need to follow up if they don't get back to you within a reasonable period of time. During this time, you can always keep your fingers crossed that by some airport miracle they find your luggage.
Travel Insurance
Most travel insurance protects you against accidents, death, travel inconveniences, and even, plane hijacking! So if you've got yourself covered, your lost luggage will be compensated in cases of theft or loss. This in essence means that even if you were forgetful and left your bag on the train or some such place; you will still be compensated.
If your baggage went missing during flight, you have to claim damages from the airline responsible for your travel inconveniences before you start ringing your insurance hotline. This is usually done to avoid double claims but also to hold the airline responsible for their negligence (if any). However, in some cases if you are absolutely unable to claim anything from the airline; you can then contact your insurance agent.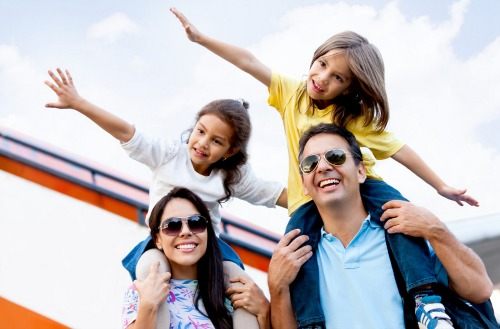 How Do I Claim From My Insurance Provider?
Depending on the nature of your policy, you must inform your insurance provider immediately within the maximum 30 days grace period. You can contact them via hotline or email them. You will need to fill an application form which you can get from their nearest branch or their site. Your application form must be submitted together with the lost or damage baggage report given by the airline involved.
Free Travel Insurance with Selected Credit Cards
If you haven't bought a travel insurance policy; don't freak out just yet. Many credit cards in the market now come with free travel insurance if you've paid for your flight with a credit card; check your card benefits or call your friendly credit card customer service representative. Even if your credit card isn't a 'travel card' per se; there could still be travel insurance bundled in the benefits. Most platinum cards and virtually all premium cards (World, Infinite, Signature, etc) will come with some form of travel insurance but the coverage will vary depending on the card and company so do call or check your T&Cs.
As far as lost baggage goes, the Citi Premiermiles Visa Signature gives you up to RM12,000 in compensation for lost or damaged luggage; Maybank Islamic Ikhwan Visa Infinite offers up to RM5,000; and RHB's Travel Money Visa offers up to RM2,000. You will notice that the more premium the card, the higher the claim upward limit but that doesn't mean your other cards don't offer even some coverage. Do read your terms to find out more.
Before You Fly
While there's no guarantee that the airline won't lose your luggage, learning the ropes and insuring yourself before you travel will save you the headache of wondering what to do if it does happen to you. Another way to be prepared is to include some clothes and undergarments in your carry-on bags in the event of a loss. You can even attach a large tag with your name and phone number on your luggage to make it easier for airline officials or anyone to find it and contact you.
Traveling can be a hectic and stressful thing to plan but the benefits far outweigh the hassle and is why millions of travelers flock to airports worldwide daily. Don't let little hiccups prevent you from seeing the world – in the end, if you're prepared, it's all easily settled. Happy Trails.