When it comes to making extra cash from your property, renting it out would be the first thing that comes to mind. But there are hundreds, if not thousands, of properties out there that are up for rent. So, how can you make yours stand out in the market?
The secret lies in positioning your property to niche markets for better profit. Here are some ideas on how you can make the most out of your property: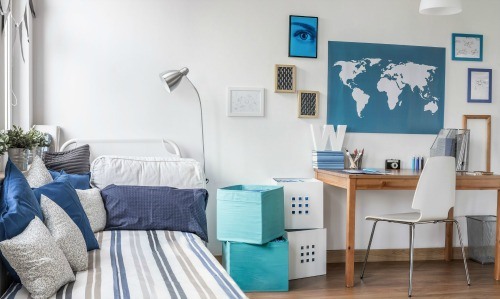 Serviced Room for Students
If you live near a college or university and have a room (or rooms) to spare, why not lease it as a serviced apartment for students? Universities typically charge at least RM250 per month for a shared dormitory, which is hardly comfortable for students who need a peaceful and quiet environment to study. It also lacks essential appliances such as washing machine and a stove.
Students aren't known to pick up after themselves, so by offering additional services such as high-speed internet, laundry, room cleaning, and meals, you can increase your rental (inclusive of utility bills) and still attract tenants. You can advertise your spare rooms on websites such as iBilik.my as well as online student forums and social media.
Sign up for Airbnb
For those who have never heard of Airbnb, it is an online community based booking platform. Using it is free and it can be the perfect way for you to reach out to millions of travelers and vacationers who are looking for affordable accommodation.
Add in some decorations and accessories to make your room or home look cozier so it'll appeal to more people, and start earning from this segment of holiday-goers who seek for accommodation that feels like home!
Set up a Homestay
What makes homestays so unique is the fact that it feels homier than hotels. As a homestay host, you'll get to interact with your guests on a personal level, promote cultural exchanges and knowledge, while providing a personal experience to travelers and vacationers who seek more than the superficial tourist trail.
You can even turn your home into a bed and breakfast if you prefer to start out small. You can also offer your available rooms to backpackers or travelers on a daily or hourly basis for a small amount.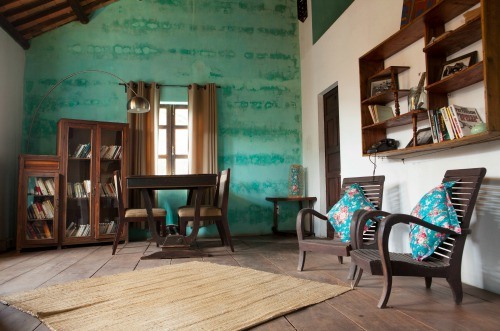 Rent Out Parking Space
If you have an unused parking space in your apartment or have ample space in your garage to fit several cars, rent it and earn some side income out of it! City dwellers are always complaining about the high parking costs.
So, offer your free parking space to office workers on a monthly or weekly basis at a lower rate than the commercial parking lots, and watch them bite on your offer like bees to honey.
If you're offering your garage as a parking space, be sure to invest in security features such as surveillance cameras or alarms for your own, and your parking tenant's safety.
Turn it Into a Co-working Space
Have you ever heard of co-working spaces? It's a great office alternative for freelancers who don't wish to work in cafes and their home all the time, as well as new start-ups who can't afford a full office space yet.
There are a few co-working spaces in Kuala Lumpur such as The Nest in Bukit Damansara and Nook in Bangsar. You can also list your property on CoWorker
, which works in a similar concept as Airbnb. This is best if you're thinking of renting out your entire unit instead of just the spare rooms.
You might require some minor renovation to make your property more work-space friendly, so if you're considering this, it makes sense to take out a low-interest rate personal loan such as Citibank Personal Loan to help finance your property makeover.
Revamp it into an Event Hosting Venue
If you're willing to invest in your property a little further and turn it into a long-term money-generating engine, turn it into an event hosting venue for parties, weddings and functions. People are willing to pay a lot for event venues,especially when the property is exceptionally well modeled and decorated.
Take a look at popular event hosting venues such as The Greyhouse in Bangsar, Ruang in Shah Alam, Rendezvous Garden in Petaling Jaya and Metal Bees in Sunway Damansara Technology Park for inspirations.
Of course, this might cost you, but it would generate more profit in the future especially if you market your property on websites like Venuerific. If you are looking to pursue this idea, you can consider applying for an affordable and high value financing personal loan such as Citibank Personal Loan. This can go a long way in helping you establish a stable income from your property.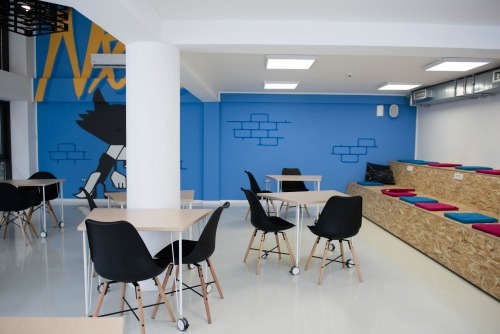 The above are just a few of the many creative ideas on how you can generate income from your property. We hope you found it inspiring!
If you are looking for a suitable home loan to finance that dream property of yours that will help in generating future income, check out Citibank FlexiHome Loan! It's the perfect home loan for those who are looking to have more flexibility when it comes to mortgage, and it also allows you to withdraw from your excess payments whenever you need that extra cash!
You can learn more about Citibank FlexiHome Loan here, or you can apply for it here and get up to RM30,000 cash back + RM2,000 guaranteed cash back!