For the better part of history, a significant amount of capital and experience were the usual prerequisites for starting a company. Young founders were a rarity, rather than a norm.
However, the startup landscape is an entirely different beast today. Technological innovation drove the cost of running a startup to a fraction of what it was as recent as ten years ago, making it perfectly viable for any enterprising 20-year old with an idea and a laptop to launch a startup.
Unfortunately the prevailing mindset in Malaysia is still one where taking on secure, parent-approved jobs in medicine, law, engineering, finance and auditing is the best career choice for under 30s.
Here are a few reasons why that is no longer a true assessment of the career landscape and why it has never been easier for a young person with little cash to initiate his or her own startup.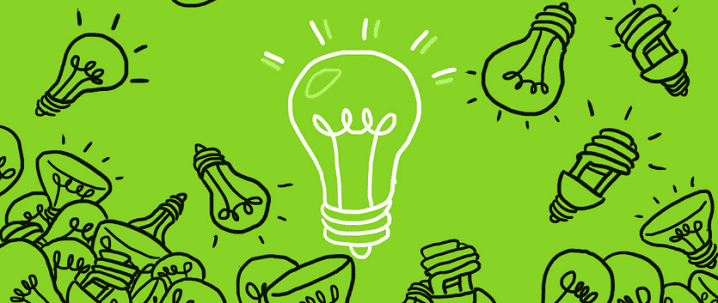 Starting Up Has Never Been Cheaper
There are plenty of ways to bootstrap your startup, that is to kickstart your venture without any external funding, relying instead on internal cashflow and achieving self-sustainability by keeping costs lean.
The advent of software-as-a-service (SaaS) enabled startups to bootstrap like never before. The SaaS model is where users access a software hosted on a cloud rather than a local installation on the user's own hardware. Opting for SaaS allows users to scale back on hardware procurement and software maintenance costs.
Most SaaS providers operate on a pay-as-you-use model, which means founders can trim their startup's cost by paying only for what they use.
Parse is a great example of how SaaS helps founders bootstrap their startups. While simple mobile apps can function without a backend, apps with features like a user database or anything that requires data to be stored would have to rely on an external backend system to manage the data.
Back in the old days of mobile app development, the solution was to build a web backend for apps to store and retrieve data. The problem was that it required app developers to possess web development and database management knowledge or hire someone with those expertise. There is also the extra cost of hosting a web backend.
Parse provides a cheap and elegant solution by giving app developers a cloud-based backend that is maintained and hosted by Parse. Developers pay Parse based on how much bandwith they use. Apps intended for a small number of users could even survive on Parse's free pricing tier.
SaaS streamlined the process of app development to the point where any individual with a laptop could build the next Whatsapp or Instagram.
A big part of bootstrapping involves keeping your outfit lean by minimising the number of technical hires required to build your startup. A good number of founders from non-technical backgrounds take up coding to build the early iterations of their products so as to not spend precious funds on hiring developers.
Picking up coding once required the willpower of a marathon runner as you slog through boring programming books and documentations to learn a programming language. The proliferation of free online coding schools made the process of teaching yourself coding less arduous.
Codecademy and Khan Academy provide interactive programming lessons which put the fun into learning (as learning should be in the first place). Don't take my word for it. Give Codecademy's web development course a spin.
Bootstrapping options are not exclusive to tech startups. Dipping your toe into e-commerce is a breeze compared to a decade ago. Aspiring e-commerce founders no longer have to suffer an unprofessional web presence for their online store if they do not have the funds to hire web developers and web designers whose costs range from RM1,500 to RM5,000 just to set a website up.
Shopify and Bigcommerce allow founders to set up sleek webstore in an hour without the need to type a single line of HTML. They offer comprehensive e-commerce solutions which include payment processors integration, inventory management, analytics and pretty much everything found in a professionally-designed webstore.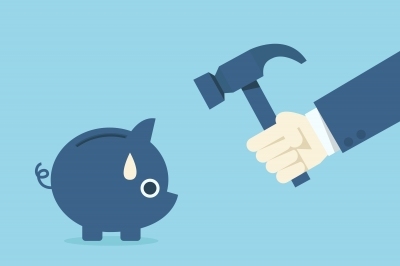 External Funding Options
Bootstrapping is great to get the ball rolling, but what if you are looking for funds to push your startup to the next level? Startup funding in Malaysia has been increasingly accessible in the past few years. You are unlikely to have to invest a significant amount of your own capital to grow your plucky outfit into (hopefully) the next big thing.
Besides established names in the local funding game like Cradle and MDEC, new entrants into like 1337 Accelerator introduced extra avenues for budding founders to raise funding to grow their startups.
Hardware startups traditionally require a large amount of funds to get off the ground. From development to manufacturing costs, getting a hardware company up and running incurred such a high cost it was not a feasible venture for young people.
Thanks to crowdfunding sites like Kickstarter and Indiegogo it has never been easier to raise funds for a hardware startup.
Crowdfunding sites work by giving founders a platform to raise capital for their projects.
Founders would put their product pitch on Kickstarter or Indiegogo with a campaign goal. Anyone interested in the product could pledge a sum of money and if the campaign goal is achieved, the founders would receive the funds to build their products. If the campaign goal is not achieved, those who have pledged money for the project would not be charged.
These crowdfunding platforms also act as a tool to gauge market interest. It is safe to assume there is a veritable market interest if the project hits its campaign goal. Oculus Rift and Pebble both started their life as extremely popular Kickstarter campaigns before they evolved into the behemoths they are today.
Closing Thoughts
Malaysia is no Silicon Valley, nor are we even close to Singapore when it comes the robustness of our startup community, although recent initiatives like MaGIC aims to bolster it.
However, that should not deter any enterprising young person from pursuing their ideas. SaaS and crowdfunding sites are location agnostic, it does not matter if you are in Malaysia, Singapore, or Silicon Valley. All you need to build a successful startup is an idea, a laptop and lots of coffee enthusiasm.