What Is A Store Loyalty Card?
No no, we don't mean the credit cards that are affiliated with specific stores or brands. Store loyalty cards are the membership cards that are offered by certain hypermarkets or brands that allow you to collect points as you spend.
Tonnes of stores in Malaysia offer loyalty programmes and you've most likely signed up for one (or ten) but hey, who's counting? What we want to know is if these cards are really worthy of our loyalty or if they are actually 'costing' us in some way? Here's a peek at the good and bad sides of store loyalty cards: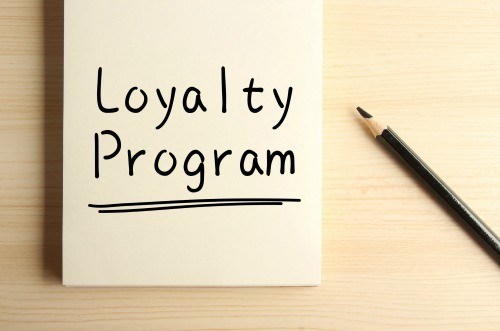 The Good
The idea behind a loyalty card is for you, the customer, to be rewarded for staying faithful to a particular brand. You'll typically earn points which can be exchanged for cash vouchers, discounts and other goodies. If you already like a particular brand and shop there anyway, a store loyalty card could give you much more value for the money you spend.
But still, some cards are definitely better than others. Let's take a look at what makes a store loyalty card good:
Discounts And Cash Rewards
We love programmes that offer us better prices and we're definitely not alone in this! In fact, over half of the participants in a global survey said that they value discounts above all other rewards. That's why even paid loyalty programmes like POPULAR Card from POPULAR Bookstore (which provides 10% store-wide discounts and 20% off selected books) remain attractive, because if you're a frequent spender there, you'll save so much more money over a short time!
The AEON retail store also has an advantageous paid loyalty programme that gives rebates of up to 5% at their General Merchandise Store. In addition to that, they also offer some of the best discounts on members' sales and savings days. Members also earn loyalty points when they shop which can be redeemed for cash vouchers or even to pay for membership renewal.
Free loyalty programmes are not half bad either. For instance, the AEON BiG Member Card offers store-wide discounts (with some exceptions) of 5% on the 28th of every month as well as cash voucher redemption for accumulated loyalty points.
Rewards Can Be Earned And Redeemed at Multiple Stores
Many store loyalty programmes actually allow you to convert your rewards at partner stores or even earn from participating merchants. For instance, the TRIUM Card lets members earn points from Kitschen, Nichii and Dressing Paula, where every RM1 spent equals to 1 point.
Upon accumulation of 500 points, you will automatically be gifted a RM50 e-voucher which you can then spend at these stores. Points don't expire and the card is free – it's big win!
Free Membership
There's no such thing as a free lunch? Well some free memberships might actually serve you one! For instance, The Pinch of Salt card is a free-to-join loyalty programme that provides cash rebates off your bills. The rebates will be credited to the card and can be redeemed the next time you dine at participating outlets.
Now, you might think that the rebates are quite impressive as is for a free loyalty programme, but they also give out a RM30 dining credit for birthdays, pre-loaded into the card. Last but not least, members can also take advantage of promotional discounts from a number of restaurants including TGI Fridays, Bulgogi Brothers and Italiannies.
Other cool free cards to consider signing up for are the Ikea Family Card and the PETRONAS Mesra card, because who doesn't want freebies and discounts when shopping for home furnishings or filling in the petrol?

No Expiry Date
With points and rewards that don't expire, members can take their time to accumulate points and redeem their rewards with less pressure to overspend.
The Petron Miles programme offers free membership and will not expire if you swipe at least once within a 12-month period. You'll earn 'miles' that can be converted into cash vouchers and used to pay for fuel or mart items, or even AirAsia BIG Points.
So now you know what makes a good card – it's time to look at the potential negatives of certain loyalty programmes: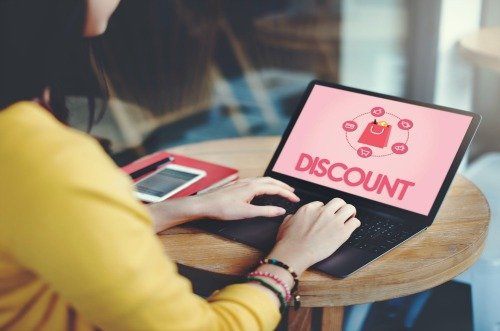 The Bad
A loyalty card is as much a marketing tool as it is a reward system for the consumers. This is because most cards, if not all, are designed to entice and induce customers to spend more in exchange for precious points. A loyalty card can cross over to the bad side if it possesses any of these four characteristics:
It's extremely difficult to accumulate points or troublesome to redeem rewards.
It does not offer the rewards you want or it is suggesting rewards that aren't worth the expense.
It's causing you to spend unnecessarily because you can't resist the temptation to collect points or get the free gifts offered.
It's more expensive than it's worth – paid loyalty programmes shouldn't be dismissed outright but if you are paying for a card you aren't using – then you are wasting money. Worse still, if the rewards you receive can't even cover the cost of the signup fee.
In these cases, your card is doing more damage than good and it would be healthier for your finances if you just chuck out.
How To Get the Most From Your Card Without Falling For Manipulative Tricks
Store loyalty cards aren't bad, in fact, when used appropriately and reasonably, it can help you save more and spend less. Here's how you can stay on top of the store loyalty cards, and get the most out of them!
Be picky when you sign up for cards, even if they are free. A Nielsen survey proved that customers tend to shop more frequently and spend more when they have loyalty cards. Thus, it might be better for your wallet to resist the need to impulsively sign up for loyalty programmes. Only sign up for the stores that you really frequent for your needs, such as groceries stores, pharmacies, and your go-to clothes stores that you always visit for your apparel needs.
Choose programmes that provide straightforward discounts, higher Ringgit value for points as well as fuss-free redemption. Even though some programmes may appear to offer rather attractive rewards, when you actually do the math, you'll find that it can be quite hard to either accumulate points or redeem them. It's best to steer clear from complicated programmes like these as the benefits may be rather one-sided.
Stay on top of promotions. Some loyalty programmes don't make their best deals widely-known as it happens but advertise so at the point of card signup. This is typically true of programmes that make you pay for membership or renewals. The interesting thing is that these promos are usually more worthwhile than others. Do check out the store website and sign up for Google alerts to stay on top of big discount days.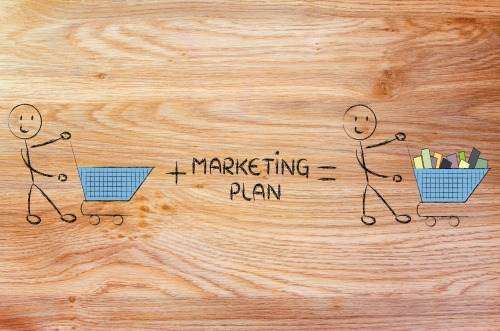 Read also: Should You Move Back Into Your Parent's Place?
Green Alert! Choose digital versions of loyalty programmes where possible. Not only are these easier to keep track of, it'll also help reduce the amount of plastic cards in circulation.
Of course, another way for you to take advantage of reward points and cash backs is by signing for rewards credit cards. Besides, some rewards are better than the others, and what better way to compare their benefits than by visiting our comparison page? We hope this article will help you in making better financial decisions, and get more for your money!
Do you have any other ideas on how you can maximise the benefits of a store loyalty card? Let us know your thoughts and ideas on the comment section below!