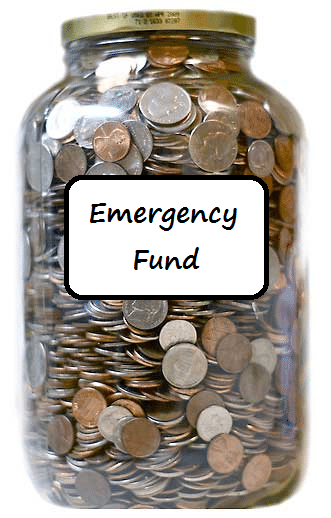 As its name suggests, an emergency fund functions as a safety net, where you set aside a portion of your money so you don't get caught with your pants down when an unexpected event arises.
This money will allow you to live for a few months should you happen to lose your job or if something unexpected comes up that will cost a fair chunk of money to cover.
Preparing for the unexpected
As a rule of thumb, your emergency fund should be enough to cover at least three to six months' worth of expenses. Think of it as an insurance policy. Rather than paying premiums to an insurance company, you're setting aside money for yourself that can be used at a later date.
For example, an unexpected job loss or sickness would not necessarily be "game-ending" as you can still live on your savings while seeking for another job.
Insurance doesn't cover everything
You might be thinking that by having an insurance policy, you're perfectly protected against anything. Fact is, there's bound to be some expenses that you have to bear on your part.
For example, if your insurance policy requires you to pay a deductible amount first (the amount of expenses that must be paid out of pocket before an insurer will pay any expenses) or if you exceed the coverage limit of your policy.
You don't have to rely on debt
In the event of an unexpected financial emergency, many would seek help from Mr. Debt. For those who live paycheque to paycheque, you are especially vulnerable and would probably take up a loan to cover the immediate financial need. This translates into you having to pay back the money you borrowed – with interest – and the rates aren't always low (that's why people come to RinggitPlus to find the best rates available!)
For example, taking up an RM20,000 personal loan at an interest rate of 3.9% for 5 years would result in paying back RM3,900 in interest alone!
An emergency fund helps you to address financial emergencies without having to put yourself in debt.
Avoid any late charges
When a sudden need of money arises and you have no extra savings at hand, you may be forced to to delay other payments you need to make.
You would probably pay your bills late and overdraw your account which may lead to late payment charges and interest penalties. Worse still, it could even ruin your credit score.
The whole point of an emergency fund is to prevent you from having to add to your debt in times of need or scrambling to wrangle up the money at the last minute. You definitely want to ensure that this money is safely stowed in your account for those occasions when you need it.