You dread the flashing petrol indicator. Flicker, flicker it goes as you reach for your wallet for the third time in just two weeks to fill up the ever-guzzling fuel tank.
The irony is almost cruel: you can't afford an expensive, hybrid, fuel economising car and are thus stuck with your rickety 20 year old fuel guzzler whilst the comfortably rich save oodles on their petrol bill.
Although, prices went down this August to RM2.05 per litre for RON 95; it's still a hefty amount when you consider how much we drive versus how much we earn.
Perhaps, as advocated by young retiree Mr Money Moustache; we should all take to cycling to work.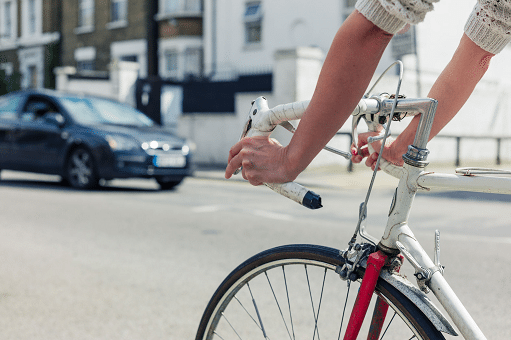 Pulling Out the Bike
As a child, I have seen numerous biking tournaments such as Le Tour De Langkawi that are still held until today as an annual event. There are also other biking related sports such as Keirin which was made famous by our own 'Pocket Rocket man' Azizulhasni Awang and Josiah Ng.
These sports are something that often inspires new athletes to emerge while promoting a positive culture; cycling.
I am sure, that most of us have had a bicycle during our younger years to take us to playgrounds and even school if it was near enough. However, as we got older, we ditched our little two wheeler for four wheels because it looks better to take a girl out on and you get to work a lot less sweaty.
But considering that even dating is a bit of a luxury these days – perhaps it's time to revisit the old faithful bicycle.
You Can Save a Tonne of Cash
This is pretty obvious to most of us. Cycling does not need any fuel or expensive maintenance. If anything – it actually keeps you fit and free to use the money you save on petrol and gym membership to funnel into more meaningful pursuits.
In 2011, Steve Morgan created a website that can be used to calculate how much you can save each year by riding a bicycle compared to other modes of transportation. Although this site calculates in Pound Sterling, you still get the exact figure of how much you can save in a period of time from cycling (just ignore the currency).
Beyond ringgit and sen, cycling is also beneficial to the body. It gives you exercise without the need for expensive equipment. Hey, a two for one deal!
But given that it is such a beneficial option – why are more people not doing it?
The Perils of City Bicycle Rides
Let's for a minute forget the insane heat in Malaysia even in the early morning. Let's even forget that there is a huge distance for some of us to travel to get to work.
The main reason why Malaysians don't cycle more often is simply this: Malaysian roads and driving habits make cycling to work a daredevil stunt.
Unlike many other countries, we seriously lack safe pathways along roads and highways to accommodate pedestrians and cyclists. Beyond that, Malaysian road rage and driver recklessness does little to aid the situation.
Unless you live ridiculously close to your office and by some miracle of city development have the right pavements for cycling – trying to save money this way sounds like a seriously risky endevour.
There's a Less Risky Way
Cycling is great for your health; we're not going to deny that. It's also ridiculously cheap and extremely low maintenance. But if you live much too far away or have young children to take about safely; cycling to work is an almost ridiculous suggestion.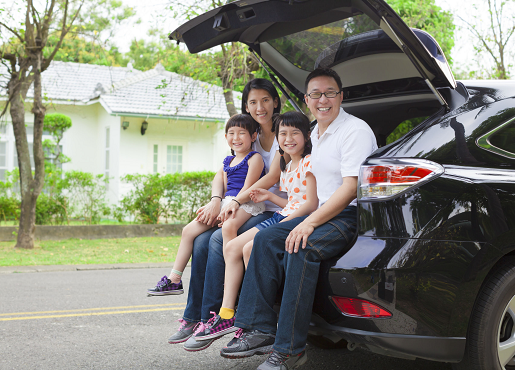 You need to drive; yet you need to save money. How do we reconcile the two? Here are some ways you can cut back.
1) Keep your car light. Removing unwanted items that unnecessarily weigh your car down definitely helps your car with fuel consumption.
2) Keep your car tires well inflated as this also helps with fuel consumption.
3) Consider paid car-pooling. If you need your car but perhaps a colleague doesn't – consider car-pooling and share the cost of weekday petrol.
4) **Get yourself a good petrol credit card. Petrol credit cards reward you with cashback, rebates and points that make every ringgit you spend at the station worth your while.
5) Plan your journey well to avoid traffic jams and routes that are usually crowded at peak times. Taking one-off dry runs, using GPS and sometimes, just getting a bit lost can help you find new routes you never knew existed.
Driving is non-negotiable for some of us; especially if we don't have the luxury of single life or being able to pick up and move closer to work. If you can't make the big changes – the little bits should add up!
But always remember; drive safe! Don't forget to follow our weekly petrol updates.