Are you a prepaid user looking to switch over to a postpaid plan for a more convenient monthly billing cycle? Or perhaps you're unhappy with your current postpaid plan? Do you wish you had better coverage, faster Internet, and an all-around better service from your provider? Either way, if you're on the hunt for a new postpaid plan, you should know what features to look out for to ensure that it's worth your money.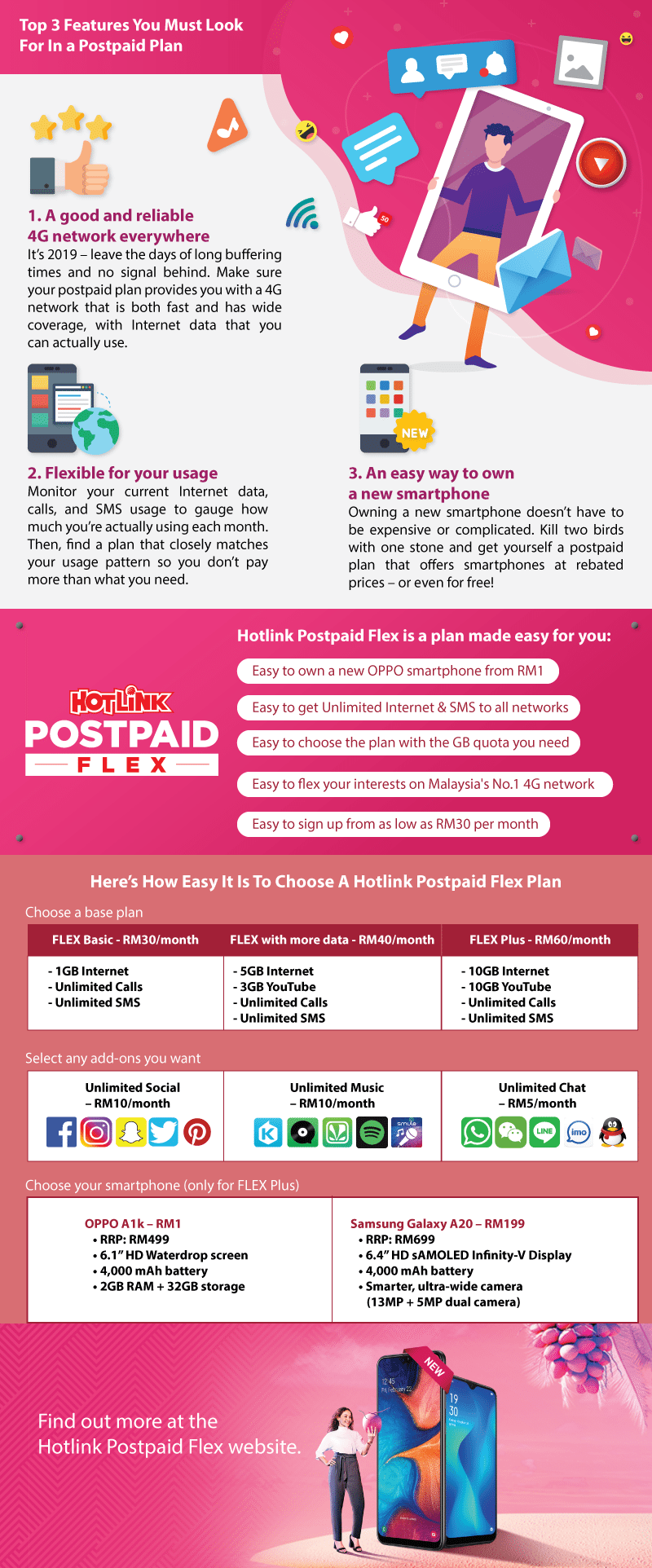 So, now that you know there is an option that fulfils all of the requirements for a good postpaid plan, why not have a look at Hotlink Postpaid Flex? Whether you want to pay just RM30 a month and stick to the basics, or go for 10GB of data with all three Unlimited Internet bundle add-ons, you have the flexibility to choose the type of plan that suits you the most. Of course, all Hotlink Postpaid Flex plans come with unlimited calls, unlimited SMS, and high-speed Internet, no matter which one you choose.
If you're looking for a new smartphone to go with your postpaid plan, Hotlink Postpaid Flex Plus plan lets you choose from three Vivo smartphones with three different but very reasonable price tags. You can get yourself a brand new Vivo Y81i for practically nothing at RM1!
To sign up, simply fill in your details at the Hotlink Postpaid Flex official website.