Sabah has a slightly different set of public holidays compared to the peninsular states. With more ethnic groups like Kadazan, Murut, Suluk and many others, the people of Sabah not only celebrate the national holidays, but additional ones like Good Friday and the harvest festival. To take advantage of Sabah's public holidays in 2018, the following dates are the ones you should be taking note of.
Good Friday – 30 March (Friday)
Harvest Festival – 30 May and 31 May (Wednesday and Thursday)
Governer of Sabah's birthday – 6 October (Saturday)
The Harvest Festival is celebrated on the 30th and 31st of May, every year. It is to give thanks to the spirits, for the crops they have received during the year. This year, those in Sabah have the potential of linking up a few public holidays to create a six day stretch. Wesak, a national public holiday lands on the 29th of May, which incidentally connects to the harvest festival dates to create a three day holiday succession. By adding just one day's leave on the 1st of June, you will get the entire week from Tuesday till Sunday.
With all those Sabah public holidays lining up ever so perfectly, here are a few things to do besides the usual Mont Kinabalu expedition.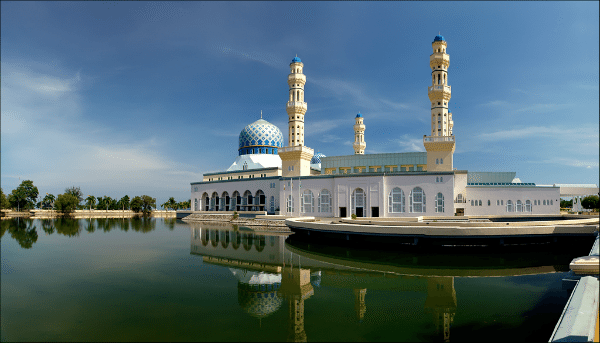 Tanjung Aru Beach – Kota Kinabalu
Nothing helps to bring your stress levels down, like being on a beautiful, nice and clean beach. Tanjung Aru beach is the perfect escape, where you can laze around and just feast on different types of food and drinks along the beach throughout the day.
If you get a little bit restless, you can always join in a game of volleyball, snorkle or ride a jet-ski to have a little bit of fun. You can be rest assured that the beach is well maintained, as the big resorts like Shangri-La operate along this beach.
Enjoy the sunset and check-in to a hotel within the area for a nice weekend and do it all over again the very next day. A quick check on Agoda.com revealed that hotels within a one kilometre radius cost anywhere between RM100 per night, for the smaller hotels, and up to RM1085 for the premium spots. It would be wise to swipe that credit card to garner a fair bit of rewards while you are at it.
Zipline from Gaya Island to Sapi Island – Kota Kinabalu
For the thrill seekers who find roller coasters a little too mainstream, zipline from Sapi Island right into Gaya Island at speeds of up to 60km/h, over a 250 metre stretch. If the thrill of the ride doesn't get to you, the view overlooking the clear blue waters as you zip down is bound to take your breath away, one way or the other.
According to the Coralflyer website, the thrilling adventure costs RM68 per person and lasts for approximately 45 seconds. With that in mind, be sure to enjoy your time up there and capture all those Instagram moments properly, there is no second take. Be advised that there is a weight limit of 120 kgs for this thrilling ride. Children that are too small can be attached to their parent's rig or an instructor will ride along with them.
It takes approximately 15 minutes to travel from Kota Kinabalu to Sapi Island via speed boat. The boats are accessed at Jesselton Waterfront Jetty and the ticket price for a round trip costs RM23 for adults and RM18 for children. Make sure you get there in the daytime as it operates from 10AM to 3.30PM.
Bornean Sun Bear Conservation Centre (BSBCC) – Sandakan
According to the BSBCC website, the Bornean sun bear is the smallest bears in the world but are on the verge of extinction due to deforestation, pet trade and commercial hunting. Fingers crossed these bears stay with us for a long time, but just in case, you should get a glimpse of them. There are 44 cuddly looking bears at the exhibit and the centre has replicated its natural habitat to ensure its preservation. While they are labelled as the smallest bears, they grow between up to 150cm in length and weigh up to 70kgs.
The exhibit was never opened to the public till 2014. It only cost RM 5.30 for adults and RM 2.10 for children. With those prices, it is definitely something to see and learn about in case these cute little bears go extinct for some unfortunate reason. The BSBCC website also states that they even accept credit cards, which means you should be trying to garner rewards even for ticket prices this low or souvenirs purchases.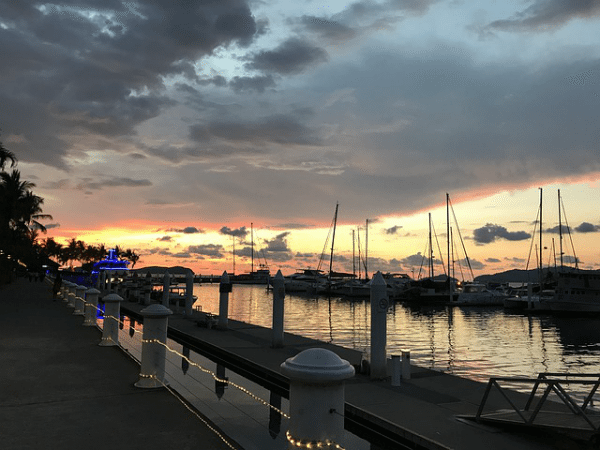 Visit the Turtle Island – Sandakan
For those who have a little more in their expense account, experience something out of this world. Here is an opportunity to witness another animal that is sadly on the endangered list. The trip allows you to capture the moment and watch sea turtles come to the shore and lay its eggs. The rangers then take these eggs and keep them out of harms way, from natural predators. If you are lucky, you could witness the eggs hatching and watch the little turtles being released back into the sea for the first time. The amazing experience provided by nature is definitely something the kids should witness as well.
According to the Sabah Tourism website, the Selingaan Island, which is an hour boat ride, only accommodates 50 people. It can be booked via the official tour company, Crystal Quest, costing between RM650 to RM800 per person. That only gets you on to the island, provides food, accommodation, and your trip back to the jetty in Sandakan. The entrance to the park requires another RM60 and RM10 for taking photographs, which goes back into the conservation programme.
Securing Your Holidays
The Sabah public holidays in 2018 are filled with opportunities to visit some, if not all of the wonderful places stated above. Depending on your taste for adventure, some of you may have even seen all of this within the last few years. If that is the case, broaden your horizons and fly directly to another country and discover what other adventures awaits you. To make your holidays more affordable and convenient, head on over to Agoda to breeze through deals for accommodations.
Your public holidays are precious and should be protected. Make sure you have travel insurance to ensure you are compensated for any flight delays, cancellations or even baggage that may not arrive. On the plus side, you will even have protection in case of any medical emergencies while being abroad. There are a variety of policies available but you should use our comparison tool to pick one that suits your travel plans best.