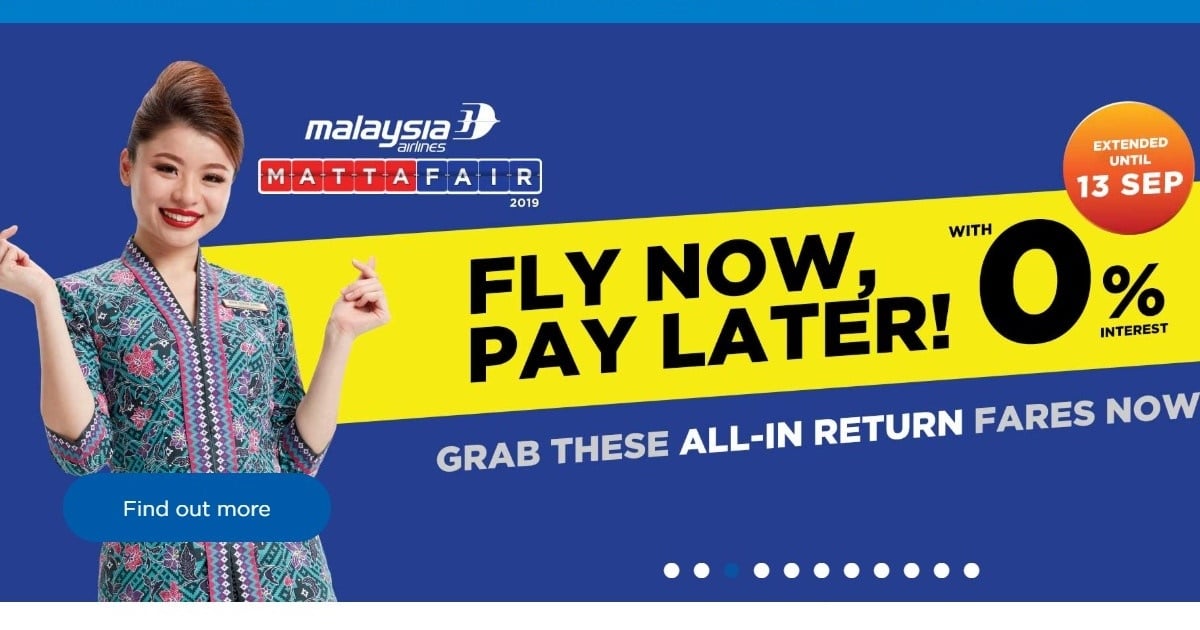 As part of Malaysia Airlines' MATTA Fair promotion, the national airline has partnered with Maybank and Public Bank to offer Zero-Interest Instalment Plans (ZIIP) for credit cardholders who book Malaysia Airlines flights that cost RM500 and above. Cardholders will be able to choose between two repayment tenures of 6 months or 12 months.
Both banks' ZIIP have the same conditions to qualify for the ZIIP with Malaysia Airlines. First (and most naturally), payment for the flight tickets must be charged to a Maybank or Public Bank credit card (or their Islamic banking equivalent), and secondly, these tickets must cost a minimum of RM500 in a single transaction to be eligible for the credit card offer. Note that these two repayment tenures require a different minimum spend. The 6-month ZIIP is valid with a minimum spend of RM500 in a single transaction, while the 12-month option requires a minimum spend of RM1,000.
Zero interest instalment plans aren't new, but it's interesting to see Malaysia Airlines integrating it into the payments section of its portal as a unique payment method. This "fly first, pay later" option eases the burden of paying a large sum, and at no extra cost to the cardholder. Of course, with as with every financial product feature, ZIIP also should be used wisely – just because you don't have to pay it immediately, it doesn't mean you have an extra budget to spend during your trip!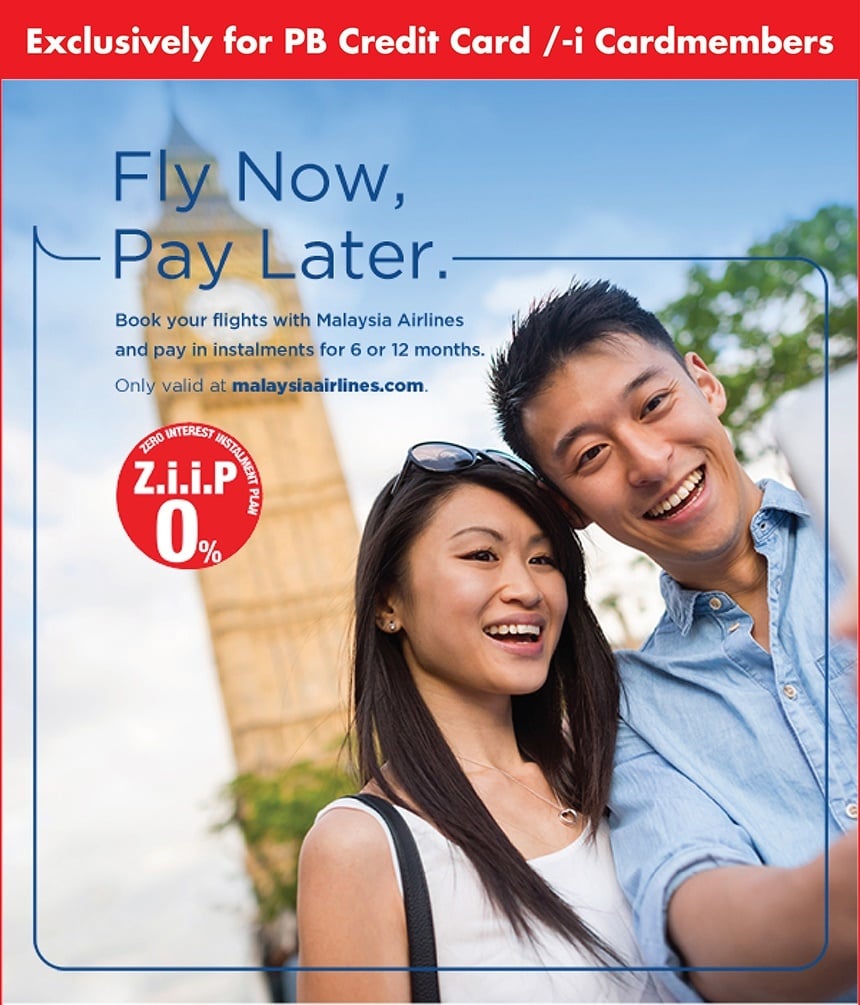 As this is a limited-time credit card offer as part of the MATTA Fair, the ZIIP for both Maybank and Public Bank cardholders is only available until 13 September. However, the travel period for this credit card offer is from now until 15 August 2020, so this may be a great time to plan and buy flight tickets for your holiday next year. If you don't have any Maybank or Public Bank card, there's an online Maybank credit card application. Or, compare and apply for the best Public Bank credit card that caters to your needs.
For detailed step-by-step instructions on how to book Malaysia Airlines flight tickets via ZIIP with Maybank and Public Bank, head on to the MAS website.
(Source: Maybank, Public Bank)