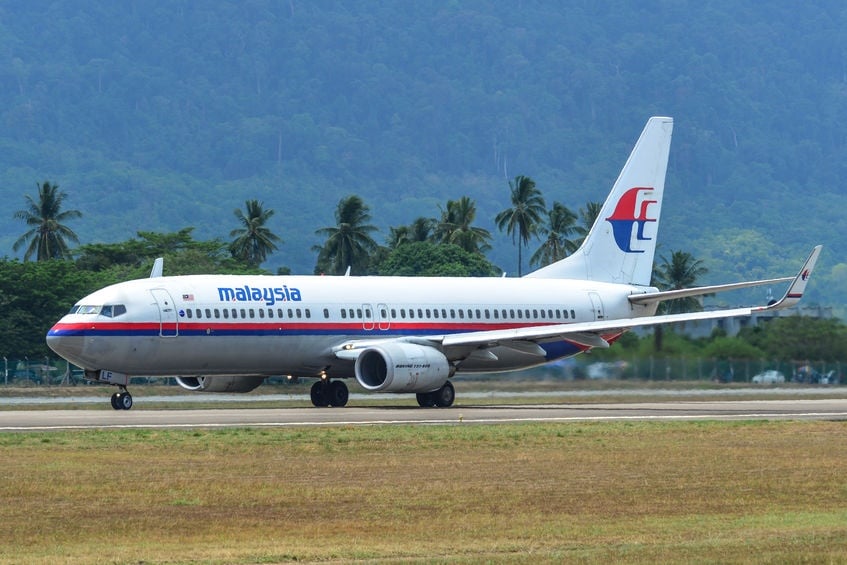 Malaysia Airlines (MAS) has replaced three of its existing fares with all-new MHshuttle fares, exclusively for the Kuala-Lumpur Singapore flight route. According to MAS, the new fares allow for greater flexibility and time-saving convenience for travellers flying direct between KL and Singapore.
Travellers on the Shuttle fares can board an earlier flight in the day at no extra cost if they reach the airport early, a feature known as Go Show. Outside of the new Shuttle fares, the ability to make use of Go Show would depend on your ticket's terms and conditions. MHshuttle also allows you to change your travel dates without having to pay a change fee, although the fare difference does apply. Lastly, Shuttle fare passengers can enjoy the privilege of dedicated priority check-in counters.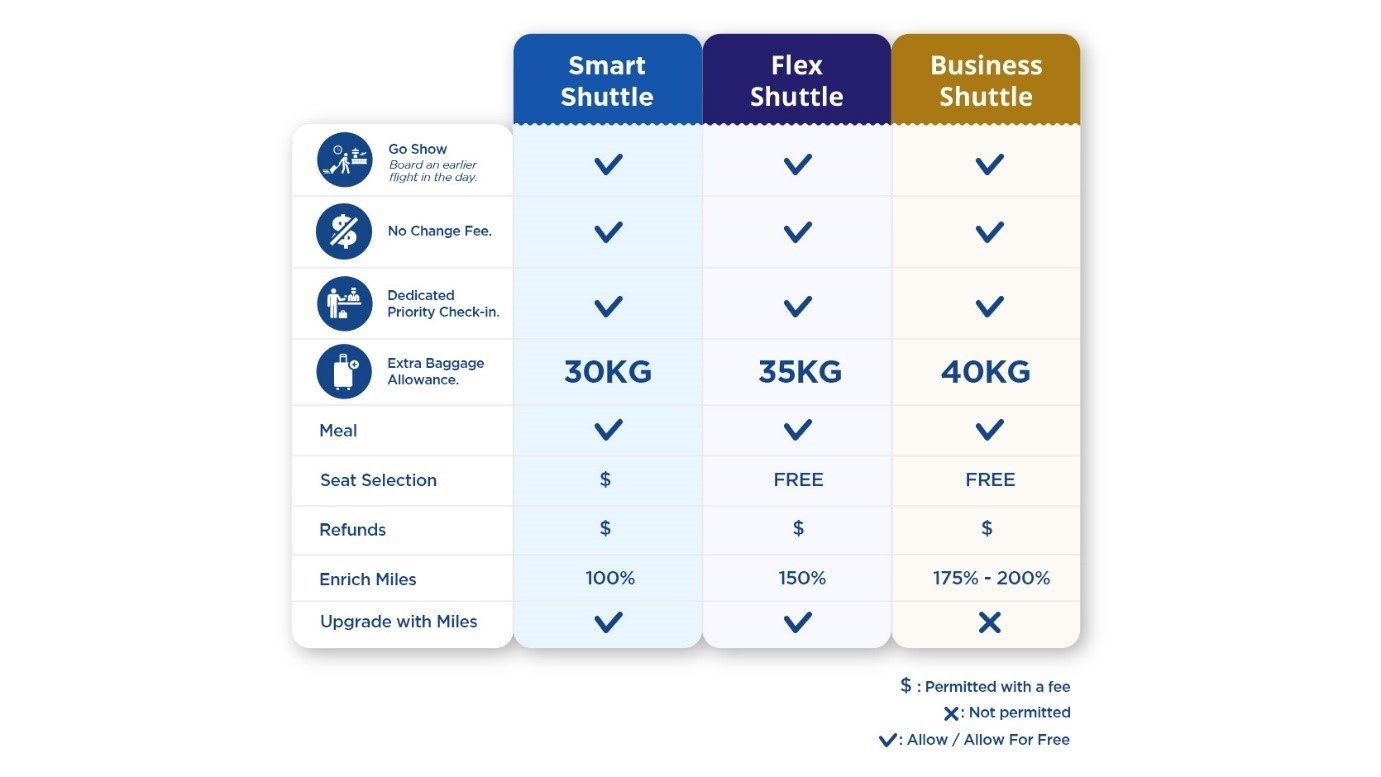 The new Shuttle fares are divided into three structures: Economy Smart Shuttle, Economy Flex Shuttle, and Business Flex Shuttle. The Shuttle fares replace the previous Economy Smart, Economy Flex, and Business Flex fares respectively.
In terms of the differences between the previous fares and the current Shuttle fares, Economy Smart Shuttle now offers free changes whereas Economy Smart previously did not. Moreover, both Economy Smart Shuttle and Economy Flex Shuttle passengers are now newly eligible for dedicated priority check-in. There is no change in baggage allowance between the previous fare families and the current ones, with Economy Smart Shuttle, Economy Flex Shuttle, and Business Flex Shuttle offering 30kg, 35kg, and 40kg respectively.
Here's a comparison of the fare benefits from before and after the introduction of MHshuttle:
Fare benefits for all international routes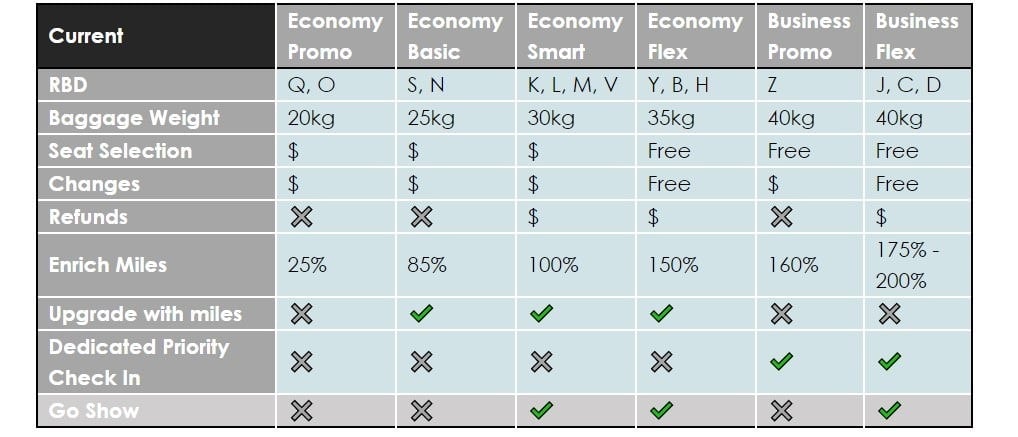 Fare benefits for MAS flights between KL-Singapore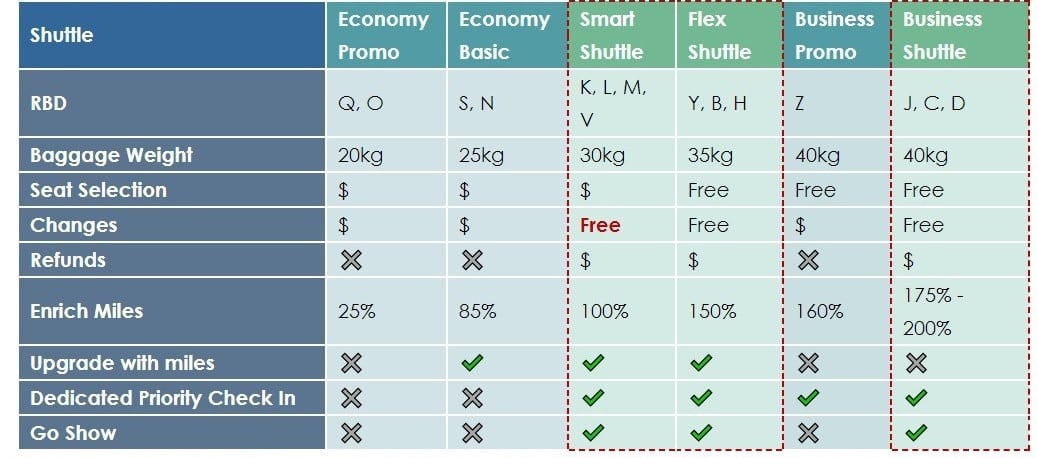 In conjunction with the introduction of the Shuttle fares, MAS is giving discounts of up to 20% on Economy Smart Shuttle, Economy Flex Shuttle, and Business Shuttle fares. These fares will be sold at a discounted price from 10-27 December 2019 for immediate travel up until 30 June 2020.
You can find out more on the MHshuttle webpage.