We, Malaysians, love our public holidays. Every time we win a sporting event, we start cheering and hoping for a day off. Thank goodness, on top of the set national holidays, the public holidays exclusive to Selangor in 2018 has two midweek bonus days and one unfortunate date that landed on a Saturday.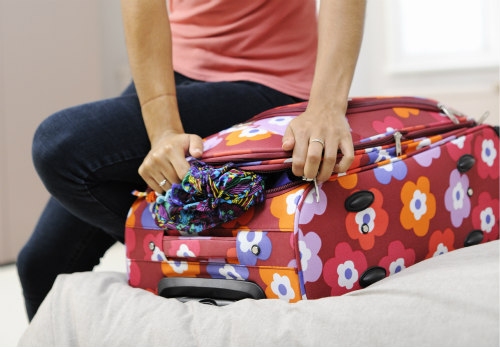 Thaipusam – 31 January (Wednesday)
Nuzul Quran – 2 June (Saturday)
Birthday of The Sultan of Selangor 11 December(Tuesday)
Use your leave strategically, by adding two days before or after Thaipusam, to stretch your weekend. Alternatively, you could add one day's leave in December to get a four day weekend if you prefer to save your leave for the year end.
When you enjoy those additional days off, instead of just flooding Kuala Lumpur city centre with traffic while those based in the city continue to work, here are a few suggestions to enjoy your exclusive Selangor public holidays.
Batu Caves
What better time to visit the Batu Caves than the Thaipusam festival itself. It is open to everyone and is not exclusive to Hindus. Take a walk up the steep 272 stairway and witness the different types of kavadis being carried up to the temple during the festival.
Besides carrying kavadis, some of the devotees even carry out their vows by piercing their cheeks or tongue. The wonder of it all is, there is no blood shed during the piercing or removal of the piercings from their body. While it paints a gruesome image, seeing it first hand on how this holy gesture is carried out, will open your eyes to a whole new cultural experience.
If crowds are a little too much for you to deal with, drop by Batu Caves during one of the other Selangor public holidays after the festival. It is still a beautiful place to visit, even without the festival. Millennials would call it a very Instagram worthy place.
Kanching Waterfall
Instead of spending more time in another building, filled with people, crazy shoppers, lots of unhealthy food and stressing yourself out while hunting for a car park, hit the outdoors for some fresh air and be amazed by nature.
Head over to Kanching waterfalls in Rawang, for a cold and wet adventure. It is situated 208 metres high and It is divided into seven tiers. According to a story in the Star Online, the first three tiers are fairly easy to climb. The fourth tier onwards gets trickier but is worth the trouble. Clean, beautiful water and nothing but fresh air awaits you at the top of it all.
When you make your way back down, there are food stalls, ice cream carts and other facilities for you to change into a nice dry set of clothes. The entrance cost between RM1 to RM3, and is opened from 7am to 7pm on a daily basis.
Make sure your trip does not coincide with the monsoon season which begins late May till the end of September. The rain could raise the waters and make it a slippery and dangerous hike. Fortunately, two out of the three Selangor public holidays, fall outside the monsoon season and would be prime time for a waterfall adventure.
Firefly Watching
Take a drive down to Kuala Selangor to check out some bugs at night. Fireflies are far more beautiful than bugs are given credit for. These fireflies light up the trees along the river, giving the scene, a very tranquil and peaceful feeling.
You will cruise down the river in a sampan but not to worry, you won't have to paddle your own sampan as there are people to steer the small capacity motorised boats. Sometimes they cut off the motors and row the boats, giving you a close enough experience to being in a gondola, minus the romantic singing of course. They row the boats to keep the noise levels low, to ensure the fireflies are not scared off.
Again, be sure to avoid monsoon season as the water levels may be high and the constant rains keeps most of the fireflies away. According toKuala-Selangor.com website, it cost RM40 for four passengers at the Kampung Kuantan jetty.
Fancy Homestay
If you think you are going to need a lazy day after all the hustle and bustle of your daily work life, look for a change in living environment. Get your family and friends together, rent a luxurious feeling accommodation, where you can just relax by the pool, order in food or have a close knit barbecue session.
The venue would cost approximately RM350 or more, depending how big a space you are going to need. According to sini.com.my, Villa Rimbun Desa in Sungai Buloh, Selangor starts at RM300 for a 2 bedroom unit, private swimming pool and an additional RM50 charge for barbecue facilities. Of course you will need to do your own shopping for food, but split the cost amongst a few people and it shouldn't cost more than a hundred ringgit each.
Beyond the Borders of Selangor
If the scenes in Selangor aren't quite living up to your expectations, then maybe you need a different environment altogether. With an extended time frame, you could pick overseas destinations. If you like the cold weather, this would be a good time to head up north. The China winter season will give the countries up north cooler temperatures as well. This season tends to be a little pricier than normal, therefore you should maximise your returns with a good travel credit card. Some cards give you even better discounts on hotels and free access to the premium lounge and travel insurance. Use the comparison feature so you can feel confident with your application and your next holiday will give you maximum value.