If you like travelling as much as a lot of us do; you're definitely excited about the current removal of fuel surcharge. This now makes taking a trip even more affordable. As you scratch out your next travel destination on your scratch map; you might also be looking for good deals to make that holiday just a wee bit cheaper. In our experience; having a credit card can actually make budget travelling just a little easier.
As you may already know, collecting points to be redeemed for travel agent vouchers and discounts for hotels or even airmiles. If you have a travel credit card; you can convert airmiles directly into air tickets or discounts on flights. But those tips are already known to you. But we found there are some other ways you can qualify for discounts on your travels by using your credit card.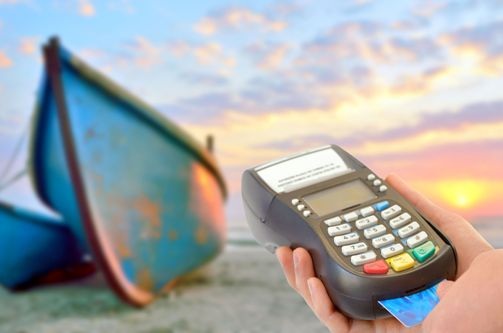 1. Exclusive Card Deals
On a recent vacation, our writer called a hotel to make a booking. She asked the sales person if any discounts were available and it turned out that a special 20% discount was applicable for 2 particular bank credit cards. The discounted price turned out to be cheaper than any hotel booking website or any other deal.
Tip: Before making a hotel booking; check hotel booking sites for average prices. After that, call up the hotel and ask for deals tied to your credit card. Chances are; there may be some promotion that wasn't advertised. This applies to domestic hotels but if you book a hotel booking website; they oftentimes offer discounts for some Malaysian credit card issuers at select international destinations so research helps!
2. Book Now and Beat Possible GST Charges
GST will be implemented in just a month and the Customs Department released a document detailing how GST is expected to impact the travel industry. It appears that increases can be expected on almost all services from hotels; to flights (domestic); to tour packages and agent fees. However, since both hotels and airlines allow to book and pay for your holiday now; why not use your credit card to do this?
Why do you need a credit card for this? Perhaps you don't have the full amount for your holiday as yet. It allows you to book now even if you don't have the full cash payment on hand at this very moment. A credit card also allows you to collect points and pay for these expenses online. You have the option of turning large payments into easy pay for even easier repayment.
Tip: Paying off your CC early prevents you racking up interest fees that in the end negate the benefit of beating GST in the first place. Aim to pay off your full incurred charges within 3 months (or less if you can manage it!) or the interest on your CC will definitely negate the GST charge you sought to avoid.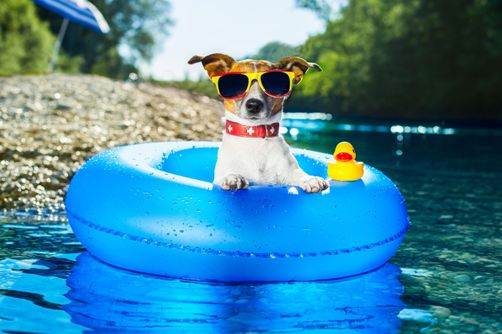 3. Free Concierge Services. Travel Insurance and Travel Lounge Access
Some travel cards and even regular credits in the platinum level and higher offer travel benefits that saves you money. Instead of buying travel insurance or lounge access; make use of the benefits on your card when you pay for your flight ticket fully with your card.
Tip: Peruse your credit card benefits online or call up your bank for the full list of benefits. To confirm this; you can always call the airport lounge in question or give the travel concierge a test round.
4. Emergency 'Currency' with Standard Rates
Carrying cash overseas is always a matter of estimation. We have to estimate the amount we will need and buy the required currency before we leave. But what happens if you ended up stranded without cash and find the nearest money changer is charging cutthroat prices for the conversion of RM to local currency? If you have just a little cash left – save it for the times you absolutely need it and use your credit card in places that will accept cards. This not only prevents you from being at the mercy of small money changers with high rates (because not every country is RM-friendly); but it also enables you to score the 1% rebate/cashback that many travel credit cards offer on international spending. This rebate can further reduce the impact of exchange rate costs.
Tip: Make sure there is no overseas charge fee for your credit card before using it. If your card charges a fee; then any benefit is negated. Also, do confirm with your bank what the average exchange rate is for the currency of the country you are visiting and if any rebate/cashback applies.
These are just some of the credit card benefits we've discovered in our travels. If you know of anymore; we're happy to hear them. Happy trails.