When in a financial jam, we have to prioritise how we spend our money. Losing a job, business cash flow restrictions or many other financial tough luck situations may arise. In cases like these, we tend to prioritise paying our mortgage or rent; our hire purchase (car loans) and other necessities before we finally pay off our credit cards. Generally, the higher the essential need, the higher most of us prioritise payment.
Whilst it is fine to pay the minimum payment when you can't manage the full sum, there may be times finances are so tight we are not able to pay even that. But what will happen then? Here's a peek at what may likely happen.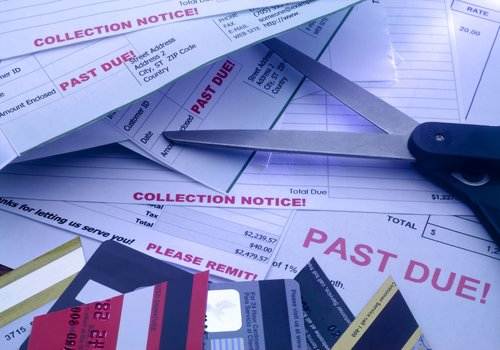 The First Thirty Days
Missing a payment for a month or being a couple of days late can happen to the best of paymasters, upon the first month of missing a payment, the bank's credit card department would call to remind you to make payment. You will be charged a late fee on top of the interest on the outstanding amount and a note will be added to your CCRIS (Central Credit Reference Information System) banking history showing an outstanding of one month.
It's wise to pay up by the first month because as time passes, credit collection methods employed by the bank will get more rigorous.
Between Thirty to Sixty Days
If payments are not made when the second month due date arrives, you will start to receive written letters from the bank along with phone calls as a second reminder. This would include the previous total (outstanding amount, interest and late charges) and any new charges as well as the additional interest and late charges for the second month.
There will be a new minimum payment that would need to be made to ensure the account is regulated back to normal.
Your CCRIS score at this point would show an outstanding of two months which would be considered a bad thing to have on record. The bank will also block your card to stop any further charges.
If you are unable to make the payments once it has gone beyond the thirty to sixty days, it would be advisable to negotiate with the bank to convert the debt into a term loan or any other similar arrangement to make payments affordable over a period of time.
Depending on the bank's procedures, some may be willing to negotiate a term loan before it falls into the hands of their a the debt collection agencies.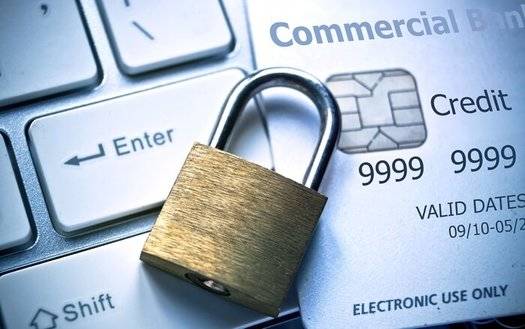 Sixty to Ninety Days
If you are still "forgetting" to make the payments at sixty to ninety days, you may want to see a doctor on how forgetful you are getting.
At this point, the credit card will be frozen until an agreed sum of payment is made. However if payments are still not made, the account is then moved over to the collection centre of the bank. An account is moved over to this department when it is difficult to recover before it is labelled as a bad debt or deemed non-recoverable.
The collection centre then sends out a legal letter ("letter of demand") which would demand that the entire sum being owed to the bank be paid back. The charges to issue this letter of demand may be borne by the customer depending on the bank's procedures and regulations.
At this point, if you are still unable to settle your debt and the bank refuses to convert your debt into a term loan, we strongly suggest you contact AKPK. The debt management agency will be able to step in and help you put an end to your debt woes.
Beyond Ninety Days
After 90 days, depending on the amount owed, the bank may choose to outsource the recovery to a debt collection agency. The collection agency would be given a time line to make their collections from the customer.
It is important to know your rights as a consumer when dealing with such agencies. These agencies are not allowed to harass you nor physically harm or threaten you in any way. You may obtain some information on the prohibited business conduct from Bank Negara's website.

Final Stand
In the rare case where a debt agency was not able to collect after the stipulated time given, the bank would consider legal proceedings. Typically, this is when they have exhausted all other resources to collect and takes the debtor to court. Once you have been issued a court summon, it is often when you can pretty much say goodbye to any further financing from any bank. You will also have your record added into the CTOS system.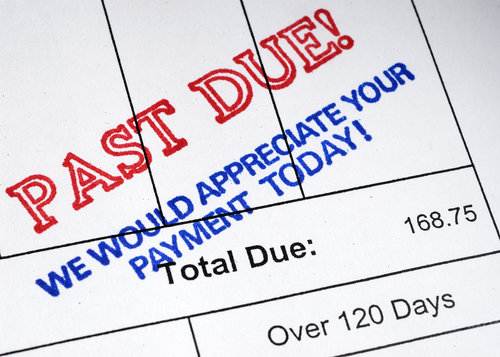 At the point of litigation, it is too late to approach AKPK (you should have done that earlier!). If there is no option or resolve that can be offered by the AKPK, the possibility of liquidating assets and filing for bankruptcy may be your only option and permanently damages your credit score.
Bankruptcy also bars you from leaving the country and may cause you to be unemployable among many other issues that go along with it. Do note that you can only be declared a bankrupt if the amount owed to the financial institution is a minimum of RM30,000. You can find out more about bankruptcy in our previous article on the topic.
| Time Overdue | Action Taken |
| --- | --- |
| Thirty Days | Charges – (Outstanding + Interest + Late Payment Fee); CCRIS would reflect a late payment of one month; Friendly service call from the banks to make payments |
| Thirty to Sixty Days | Total first month charges + Second month charges (if any) + Interest + Late Payment Fee; CCRIS would reflect a late payment of two months; Letter from the bank to make payments; Card will be blocked |
| Sixty to Ninety Days | Account gets transferred to Card Collection Centre; Letter of demand is issued |
| Beyond Ninety Days | Bank may outsource to debt collection agency |
| Final Stand | Bank may choose to take you to court which could lead to bankruptcy (provided amount owing is more than MYR 30,000); record added in CTOS |
If you are already saddled with a considerable amount of debt, do not wait until they have issued you a court summon to approach AKPK. It would be advisable to obtain some form of help or counseling with AKPK once you feel the debts are a little out of control and may need some help or advice on how to restructure them.
Next time you choose to skip out on a credit card payment to go on holiday, buy a new phone, or anything else instead of making your payments, consider the repercussions that could follow.
Do note that procedures for recovery and debt collection will vary from bank to bank but these are the general practices.
*Image sources: Image 2 from Fin Tips; Image 3 from tweakyourbiz.com