Have you ever wondered about what would happen to your credit card debt or outstanding balance when you can no longer pay them off? Of course, we're not talking about unemployment.
Learn how credit card debt insurance can help protect your finances from the worst case scenarios.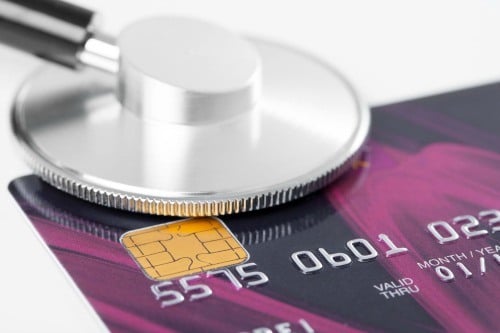 What is Credit Card Debt Insurance?
It is essentially a plan that covers the outstanding balance racked up on your credit card (up to a limit) if you, the principal cardholder, is no longer able to make payments due to death, permanent disability, or critical illness.
The policy will help pay off your credit card outstanding balance as long as it's within the coverage limit, and is renewed monthly based on how much you owe the bank. You might be asking, 'is credit card debt insurance worth the extra money?'.
To answer your question, here are the top four reasons why it's important to have credit card debt insurance:
1. It Doesn't Cost a Lot
The premium is paid on a monthly basis and is determined by the amount of your outstanding balance. To give you an idea of how much the premium would cost you, let's take Credit Shield Select by Citibank as an example.
It offers a sizeable coverage on a cardholder's outstanding balance (refer to Citibank's website for further details) at just RM0.60 for every RM100 owed. So if you have an outstanding balance of RM1,000, you'll only need to pay RM6.00 for its coverage.
A lower outstanding balance would mean a smaller payable premium, so this is yet another reason for you to pay your credit card bills on time!
2. It Helps Protect Your Assets
In the event of your death, banks have the right to collect what you owe from the assets you leave behind, depending on the contract you sign with them when you first applied for your credit card.
These assets include your hard-earned EPF money, insurance benefits, and other settlements which would have (and rightly so) gone to your beneficiaries, but due to whatever agreement you had with your bank or credit card provider, might be seized as payment for your credit card debt instead.
It doesn't sound so good for your family's financial future, does it? With a credit card insurance, you don't have to worry if your family's finances might be vulnerable after you're gone. That, on its own, is a valuable peace of mind.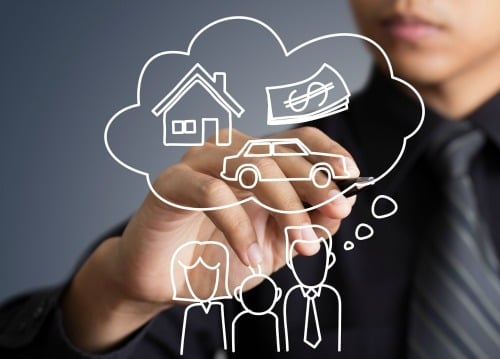 3. It Keeps You and Your Family Out of Debt
Unfortunate circumstances like death, critical illnesses, and permanent disability can cause debt to spiral out of control as your income will be curtailed – or completely cut-off. Even so, your financial commitments will still need to be honored.
Imagine for a moment that you're no longer able to support your family (be it due to your passing or disability), things that you leave behind such as your car and property will already be a huge financial burden to your family finances.
If you don't plan your finances well, it will be downright cruel to add your credit card debt to the long list of debt your family will have to pay off on your behalf.
4. It Gives You the Confidence to Live a Worry-free Life
You won't have to worry about how you are going to pay your credit card bills if you suffer from a critical illness or a disability, because your credit card debt insurance will pay it off for you!
We could go on and on, but these are some of the most important reasons for why you should consider getting yourself credit card debt insurance – better safe than sorry!
What It Will Not Cover
Before you get too excited, you need to know that credit card debt insurance does not provide coverage for everything. For example, your credit card outstanding will not be covered by the policy if you decide to leave your job or if you simply can't cope with your credit card bills.
Here's a non-exhaustive look at other exclusions that credit card debt insurance will NOT cover:
• Death due to suicide.
• Critical illnesses due to a pre-existing condition.
• Illnesses that were diagnosed before the commencement date, typically within sixty or thirty days.
• Permanent disabilities sustained during your engagement in a criminal act.
As always, remember to read though the insurance product disclosure sheet and policy carefully and understand it thoroughly before buying.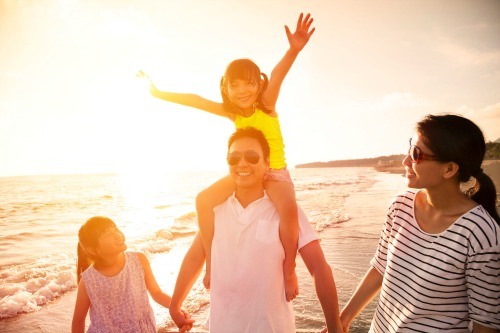 Another Credit Card Debt Insurance Option To Consider
One of the benefits of applying for certain Islamic credit cards is the possibility of complimentary Takaful coverage for repayments on the outstanding balance.
Similar to credit card debt insurance, this type of coverage is meant to help clear your remaining bill in cases of permanent disability or death.
Some cards even offer compassionate benefits such as a sum to help with funeral expenses for the cardholder, payable to the beneficiary. Interested in applying for a Syariah-compliant Islamic credit card? Head on over to our comparison page to discover the best Islamic credit cards available!