We're right in the thick of Ramadhan, folks! Hope you've had a blessed one so far.
It certainly is an exciting month for over 1 and a half billion Muslims everywhere in the world, including Malaysia. The month of festive, blessings and smiles.
If you ask a Malaysian, what is Ramadhan like? The answer would most probably revolve around mentions of 'Bazaar Ramadhan', 'Buka Puasa' and also the 'Sahur' period. These experiences will be the same with other Muslim majority countries; the only difference being the food.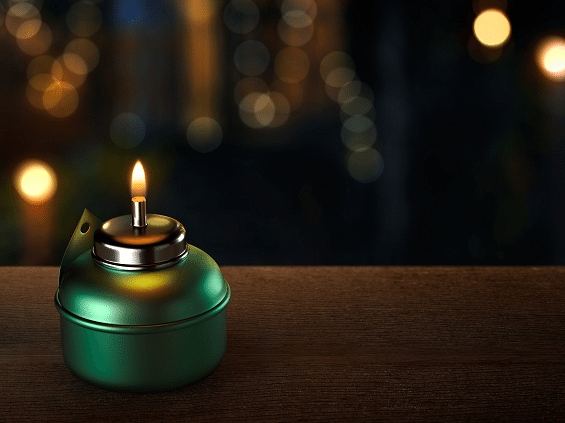 Let's talk about food sometime else, because today I would like to discuss the other important bit about Ramadhan: giving. Of course, if you're going to be giving, it's best to try to earn more too.
It is no surprise, the month of Ramadhan, apart from being the special month for Muslims to devote ourselves to God, it is also a chance for everyone to earn and spend a little extra.
Whether it is for some new Baju Raya (new clothes for Aidilfitri, month after Ramadhan) a new curtain for the house or a new bracelet for the wife to wear; Ramadhan certainly is a window of opportunity for anyone who is willing to go the extra mile to get the economic reward.
Here are a few ways you can earn and give a little more this Ramadhan.
Earning in Ramadhan
Run a food-stall!
It is common for Muslims to break their fast at home with family and friends. Some who have time during the evening will probably cook for 'Buka Puasa'.
However, for those without the luxury of time to cook, this might be a problem. Lucky for us Malaysians, there is always an option to go to the nearest Bazaar Ramadhan and look for something to have during the Buka Puasa.
This is a great chance for anyone who wants to make some extra money. Open a simple food stall. Choose the right menu whether it is something rare or common to the locals at your place and experience a different part of fasting altogether!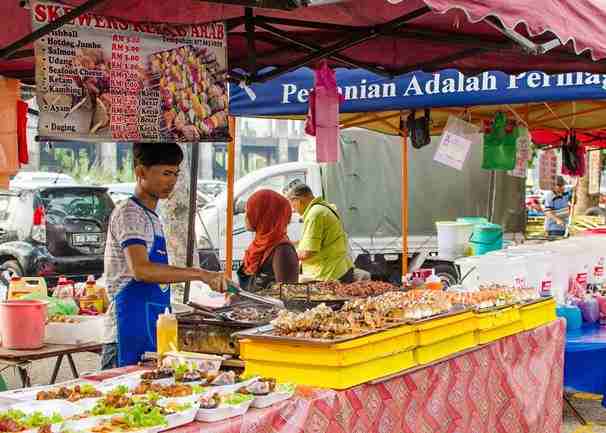 You can open your stall around 4 p.m and keep it running till 7 p.m. For only three short hours you might earn more in a month than you can during any other time of the year.
The timing, however, may suit housewives, freelance workers and even teens after school better than someone with a full-time job.
Start a part-time tailoring service
For the ladies (or men) who are talented seamstresses, the month of Shawal after Ramadhan is perhaps the perfect season for you to put your skills to good use.
It is a tradition among Muslims in Malaysia to wear new clothes during the month after Ramadhan. It represents a sense of rejuvenation after a month of divine struggle.
Despite the varieties of ready-made clothes in the stores many choose instead to buy their own fabric and send them to be tailored.
Due to this sudden flurry of demand, some of the more famous tailors often close their booking list months before Ramadhan. Getting someone to do minor alterations or tailoring will get more difficult; meaning many people will be looking into alternatives.
So if you can sew, put up a simple ad on social media and take orders from friends. Who knows, this might be a great seasonal opportunity.
Get baking
I did promise to not talk about food earlier, but its Ramadhan and afterwards we have Syawal, which is famous for its festive delicacies, Sigh it seems there is no choice here.
If you have ever been to any Raya Open House, what is the most famous food item a host will serve guests? That's right, the 'Kuih Raya'. For those who can bake, it doesn't matter if you have a small business outlet or you're doing it from your home kitchen, this is the busiest time of the year.
The Ramadhan month (or for some, even the months before Ramadhan). You can make good money just by selling baked goods to friends and colleagues.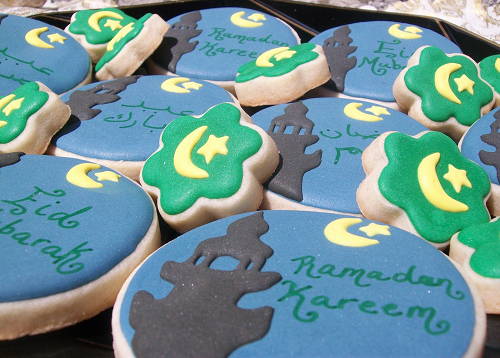 Ramadhan Cookies by Dream it up Cookies blog.
Every year, there will be some new recipe that grips Malaysians: the Mama Carrie; the Kurma Butter Cookies; and lots more. What's more, Malaysians are always up for trying new recipes.
Do you have 'special recipe' or an interesting twist to an old favourite? Why not be part of the market and make a good amount of money in the process?
Giving in Ramadhan
As we talk about earning, never forget to talk about giving. In the spirit of Ramadhan, here are a few ways that anyone who is generous enough to give; can give.
Zakat
As all of us know, Muslims have an annual obligation to contribute part of their earnings or wealth to charity. This is called 'Zakat'. In Malaysia, the Pusat Zakat will collect the monies and direct collections towards charitable ends.
For those who intend to give, you may choose to present the specific amount (differs from one state to another) through the officers-in-charge at the nearest Mosque, shopping malls, drive-through booths at the Zakat Council Branches, and now even at select Ramadhan Bazaars.
For a good cause
For those who prefer, giving to charity directly is also encouraged. You can donate straight to numerous types of individuals and organisations such as orphanages, the homeless and even to your poorer friends and neighbours.
Is there perhaps a poor family in your neighbourhood in need of some Raya cheer? Why not pass around some of your extra goodies? Giving doesn't have to be solely money; we're sure many Raya items will be welcome in the home of a needy family.
May the joy of Ramadhan not only bless you and your family but spread to those to whom you extend your giving!