It seems that nowadays we just can't do without our internet, we use it for work, for play and to stay connected to the outside world. But the cost of connections can be rather expensive, thus it is in our wallet's best interest to choose wisely when it comes to how we buy internet access.
What Is The Difference Between Cable Internet and Cellular Internet?
Cable internet is typically wired (in a sense) and is often used at home or in the office where a fibre optic cable helps transmit high-speed data. UniFi and MaxisONE Home are examples of broadband fibre internet providers in Malaysia.
Those who watch internet-streamed TV or movies, or play graphic-heavy games, and even work from home might require more data.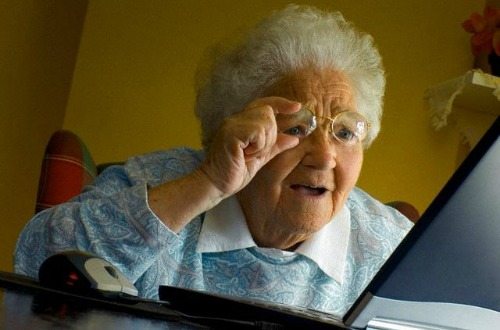 Cellular internet on the other hand is connected through a portable device and is accessible almost everywhere. In Malaysia cellular internet providers include P1 and Yes, even Telekom Malaysia has its own cellular service, TMgo.
If you are on the go and need your computer and mobile devices equipped with internet, a cellular or mobile internet service is definitely necessary. Cellular internet is also available for home use as provided through Maxis 4G Home Broadband or P1 ForHome.
Now you know what they are, it's time to learn about the pros and cons of both services:
Advantages of Cable Internet
It often offers more data with (typically) unlimited downloads, although providers do cap usage for bandwidth hogs and can be cheaper per gigabyte of data but more costly as a package. This means that heavy users would benefit from cable internet. You can download music and movies quickly, and upload large files in less time as well.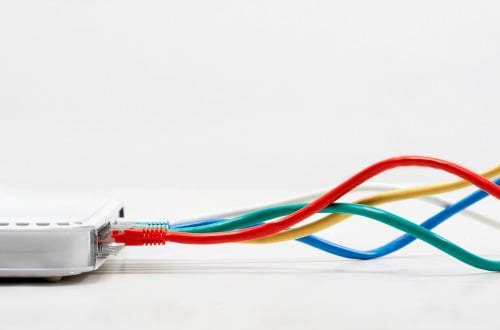 Disadvantages of Cable Internet
Cable internet often requires installation and additional equipment which could lead to added expenses and a need for contract. During promo periods, some service providers may not charge for installation, if there are charges, the fees usually range from RM100 to RM250 depending on the work needed and cable length. You may also need to pay a registration fee.
Moreover, the service may not be available everywhere and since cable access is shared within a vicinity– the service could be slower depending on how many of your neighbours are plugged in at the same time.
Advantages of Cellular Internet
For someone on the go, especially with regards to work and travel, having strong cellular internet service is indispensable. Depending on your network and device type, you should be able to enjoy coverage (almost) everywhere. Better still, no installation is necessary. Some providers however, might require you to sign a contract and pay for loaned equipment as well as an upfront fee.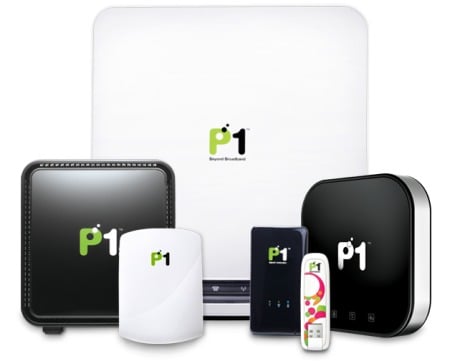 Disadvantages of Cellular Internet
Depending on your provider and package chosen, cellular internet can be more expensive than cable internet when compared to the amount of data allowed for each service. But it can be a cheaper option if your data requirements are slight.
Again depending on the provider (and device amongst others), the quality of connections received can be shoddy in hilly areas or in more nature-enclaved zones (with tall trees or mountains).
Cost Comparison
Here is a quick comparison for select cable and cellular services available in terms of price, speed and data allowances:
*Price is only for MaxisOne Home users, non-customers will pay RM248 (Source: ISP's official websites)
Although cellular internet appears to have a lower cost in the table above, the transmission speeds and data allowances may not be enough for a medium-to-heavy user. Also on the basis of data, cable internet appears to be cheaper per gig.
Is One Really Faster Than the Other?
This is a difficult question to answer because actual transmission speed depends on a number of factors such as device type, bandwidth chosen, service provider, your device as well as location. All things constant, your computer would theoretically enjoy faster speeds on a home Wi-Fi connection than it would when plugged into a mobile hotspot with a cellular 4G connection.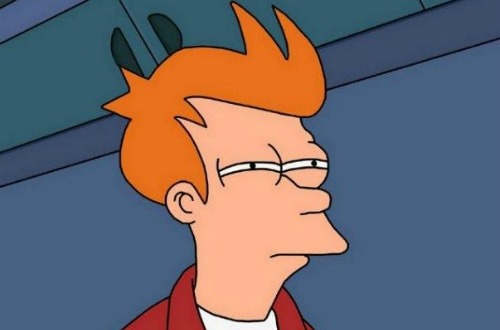 On the other hand, your mobile device using cellular internet obtains faster speeds than a home Wi-Fi connection. The difference is that your devices may be optimised for specific connections.
Which Do You Need?
This depends on your usage, if you require high-speed internet on the go, with more data than is available with your mobile plan AND prefer to watch streamed TV and movies or play graphic-heavy games at home – chances are you might need both.
Thus to limit your costs, you'll need to research which provider offers the best rate for its connection quality, speed, reliability and data options. To help make your research a heck of a lot easier, we've listed the best mobile internet and cable options available in the country.