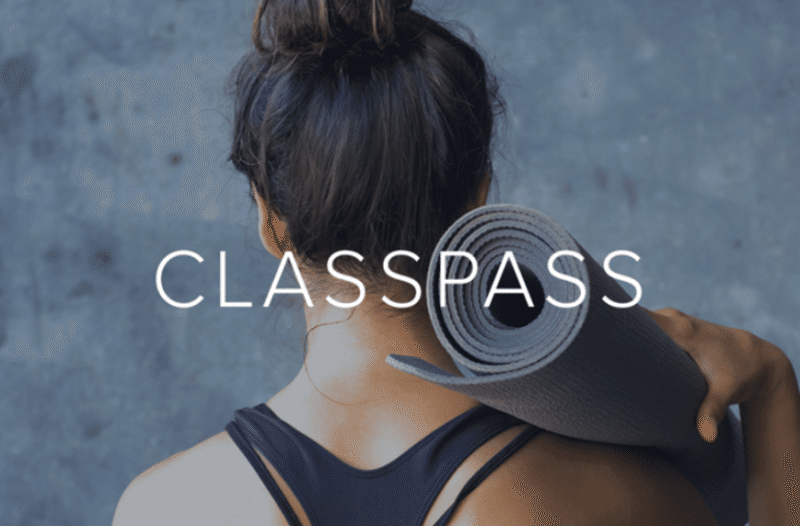 ClassPass was the first to pioneer a subscription-based fitness class in New York in 2015. It made its first foray into the Asian market recently by beginning its operations in Singapore and now, after weeks of teasing its Facebook followers with promises of free trials, it's finally here in Kuala Lumpur.
For those who aren't familiar, group fitness class subscriptions have been an ongoing trend over the past couple of years. Instead of subscribing to a single gym or fitness centre, ClassPass and its competitors run on a "book-a-class" basis, where members hold a monthly subscription which allows them to attend a fitness class from participating partner studios – which means they're not tied to a single gym.
How ClassPass works
ClassPass features a range of classes at different studios that you can purchase with credits under your subscription package. Booking a class is as easy as scrolling through the available classes online and clicking "Join" – it takes less than a minute, and then all you have to do is turn up. However, there's a RM20 penalty for class cancellations under 12 hours and a RM25 penalty for missed classes, so don't book too thoughtlessly (even if the credit you used to book the class will be returned).
The classes offered by ClassPass include cycle, dance, martial arts, strength and interval training, as well as various types of yoga. Frequent fitness class-goers will recognise popular studios such as Urban Spring, FLYPROJECT, FIRE Station, and The Playground. ClassPass doesn't limit the number of times you visit a certain studio in a month – which is different from its competitors – although it's stated that the credit rates of that studio may go up as your visits there increase. You can even use ClassPass when you're travelling to any of the participating cities at no extra cost, since transactions in ClassPass use its own credits.
ClassPass costs and credits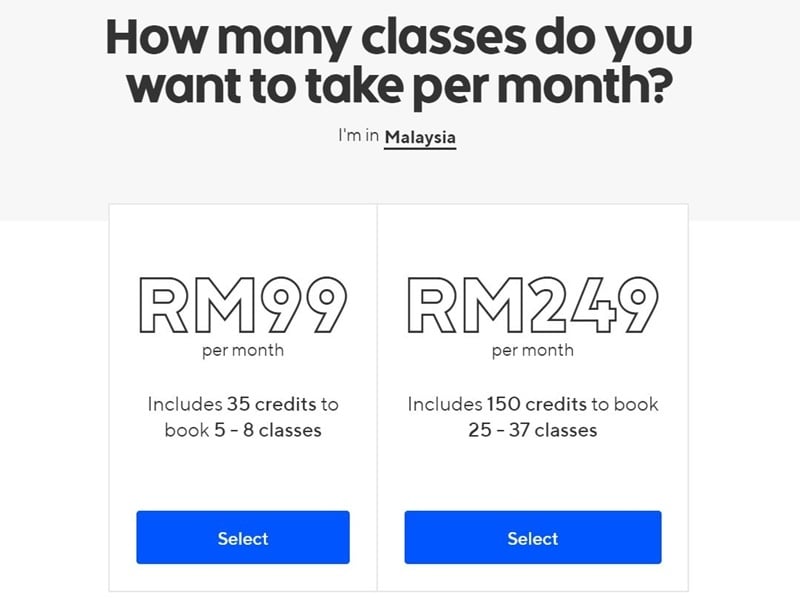 If you want to book a class on ClassPass, you need a monthly subscription – there isn't an option to pay for classes individually. ClassPass offers two different packages catering to the frequent and not-so-frequent class-goer respectively. You can opt to pay RM249/month for 150 credits, which will give you about 25–37 classes a month (which works out to about RM8.35 per class) or you can pay RM99/month for 35 credits or 5 – 8 classes a month (about RM16.09 per class).
Credit costs for each class varies – a class can cost you as little as 2 credits or as many as 13, but most average around 3–6 credits per class. If you have leftover credits at the end of your subscription month, only a maximum of 10 credits will roll over to your next month. And if you run out of credits before your month is up, you can also purchase an additional 35 credits for a current price of RM79.
One of the main selling points of this subscription model is flexibility, so don't worry about being tied down or losing out if you cancel your subscription. Just put in a request for cancellation at least three days before your next billing cycle, and the auto-renewal for the following month will be halted. It doesn't cost you anything, and if you want to get back onto ClassPass at any time in future, there isn't a registration fee.
You can try ClassPass for free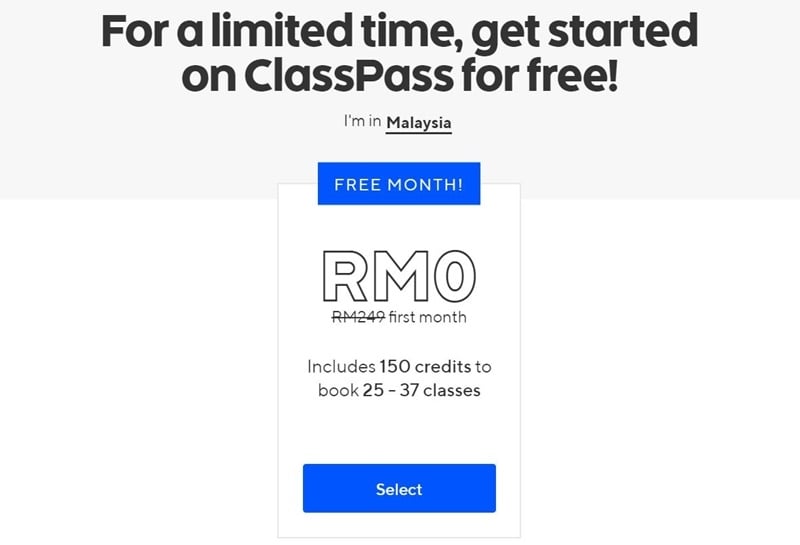 The best part about ClassPass opening its doors in KL is that it's actually giving away a whole month of subscription for free! You get 150 credits for your first month, which is a pretty generous amount for a free trial. So if you're interested, download the app or go to the ClassPass website to give it a go.
ClassPass isn't the first company to bring the monthly fitness class subscription model to our shores. It was first started here by Malaysian-based KFit in 2016, followed by Southeast Asian startup GuavaPass's entry in 2017. It will be interesting to see how ClassPass measures up against its existing competitors, and how KFit and GuavaPass respond in turn.