Keeping fit has somewhat launched itself into the hearts and lifestyles of many Malaysians, proving that a healthy body does indeed lead to a happy mind.
Some might have different opinions on what exactly encompasses a 'workout' per se, as an evening jog around the neighbourhood park might suffice, while others believe in targeted exercises – which are most effective in gyms.
We won't deny the fact that a gym membership is indeed a pretty big monthly (or annual) investment, but fret not fitness fans – we'll show you how you can get more from your workout allocation!
Read Also: *Hit Your Fitness Goals Without Hurting Your Finances*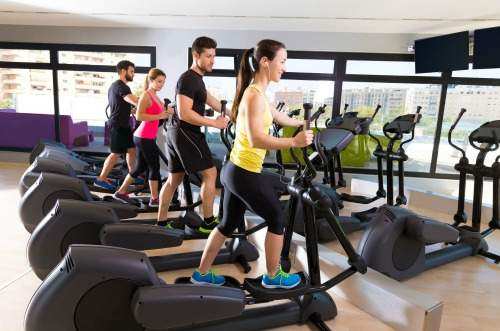 Group Sign-Ups
Having a tag-along can be a great way to save up on sign-up fees along with other perks. Some gyms offer discounts for family packages as well as group sign-ups. Family packages include supervised workout membership for kids, regular access to adolescents and lifestyle centres for the parents.
Group sign-ups, however, are a little different – some gyms offer waivers of administrations fees or upfront fees and deposits. Others offer you discounts on your membership fees, provided your friend or family member signs up under the same account.
Other than being able to slash a little cost through collective booking, gyms typically offer memberships on a monthly, tri-monthly, semi-annual and annual basis – which you are at liberty to pick from.
Membership Length
Once you've rallied your workout troops, the next thing to consider is the term of your gym membership – as we've mentioned before, it can cost a lot, and if you continue paying but lose interest half-way, that's another arrow to your financial limb.
In any case, one should always capitalise on rebates where available – which conveniently exist in the term of membership that you pick to suit your lifestyle best. A monthly basis membership can cost anything between RM100 and RM250 compared to the annual membership, which would warrant a monthly installment of 20% less than that of the aforementioned.
Often you'll find that gym membership monthly commitments become a lot cheaper as the corresponding term length increases – this could ultimately be the difference in slashing close to thousands of ringgit in a single year. You could even get it for cheaper if you paid in full, cash!
Should you take up an annual contract with the gym, you would be committed to its monthly payment even if you decide to take a month hiatus. On one hand, it's a good way to commit wholeheartedly to a healthier lifestyle. On the other, if you think you won't be staying the year out (due to change in home or office location, looking out for the best gym, or are simply the commitment phobic kind); then stay clear of the annual deal!
Tip: When opting for an annual contract, also consider the staying power of the gym. Lots of new gyms come up and close down sometimes before your package is through and there's not much you can do about it. Opt for annual packages only with big established gyms or those with sufficient redress should they shut their doors.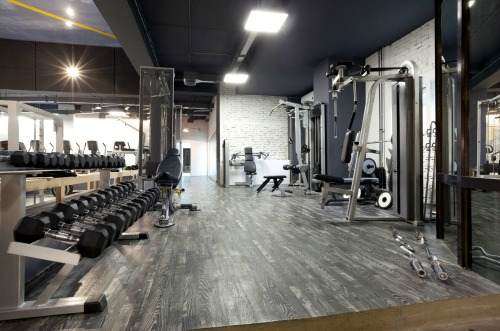 In-House Perks
Once you've made the first instalment payment to your gym membership, the next step is to perform a little reconnaissance to confirm its limitations.
You could drop a question at the counter asking about in-house activities other than just the regular gym. Most gyms offer a wide range of services like sauna, swimming pool, free personal training, spa or wellness center, and even contemporary fitness classes.
These contemporary fitness classes include zumba, pilates, and even pole dancing. Be sure to check if your membership allows you to participate or utilise any of these added amenities and activities.
Membership Rewards
While lifestyle credit cards do offer attractive discounts on gym memberships, the membership itself offers just as exciting rewards outside the workout premises.
You can use your membership card to attain waivers off various health and wellness related products like protein shakes, safety gloves, knee pads, pharmaceutical products, skin enhancement treatments and even energy juices!
The best part is, all of these products can be used in your pursuit of a better and healthier body – this even includes handsome discounts off blood pressure meters and pulse massagers which you can put to use once you're home after a good day's workout to monitor progress.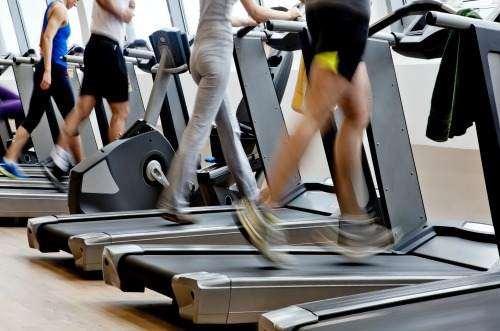 On Your Marks!
No matter your workout budget, it is of utmost importance to understand that gym costs are not something we can sweep under the rug upon check and balance at the end of the month.
Its benefits however are unparalleled, and it takes our own initiative to get more from gym memberships because at the end of the day, a healthy body and pocket both dictate a peaceful mind. Any thoughts on this subject? Don't be shy to share them with us via the comment section below!