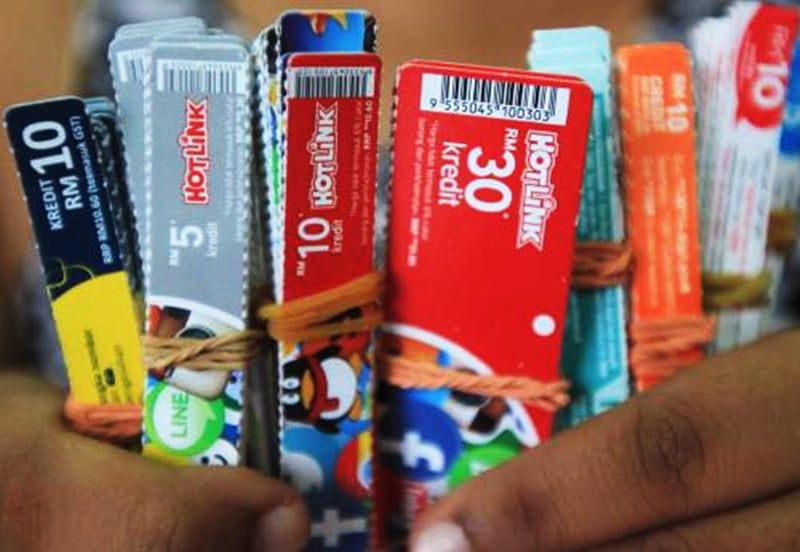 (Image: The Malaysian Times)
There has been a lot of confusion in the air since the implementation of the Sales and Services Tax (SST) on 1 September with regards to prepaid reloads. While all major telcos have come out with their respective statements to indicate the SST charges imposed for prepaid top ups, the government is singing a different tune. So, what exactly is going on?
Prepaid reload with SST: less for what you pay for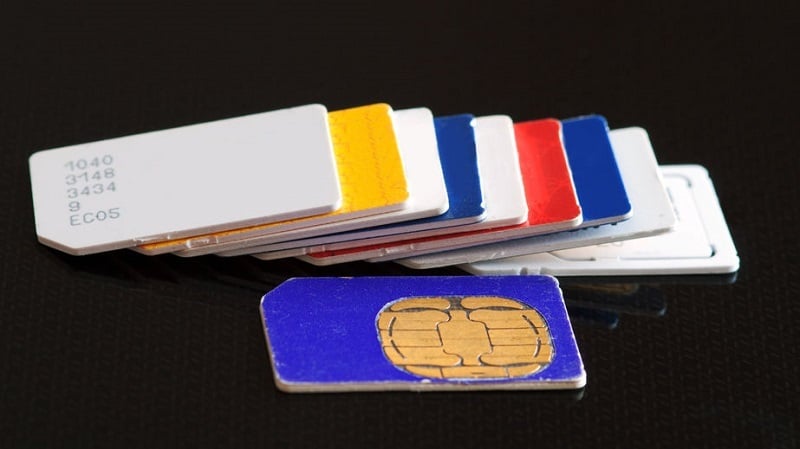 On 31 August, all major telcos in Malaysia announced that every prepaid top-up would be subjected to 6% SST that will be deducted from the top-up value. For example, a reload card purchased for the retail price of RM10 would only give the buyer RM9.43 of top-up credit. The other RM0.57 is taken from the value of the credit as a 6% deduction for SST. (RM0.57 is 6% of RM9.43, which is the amount of credit value you get in a RM10 pack and thus the taxable amount under SST.)
The telcos have been making the relevant deductions because it has been declared that telecommunication services, including prepaid service, is subject to the service tax under SST. To cushion the blow, telcos have been offering some small freebies that are similar in value of the amount deducted. For example, Hotlink gives you free minutes that are valid for two days when you top up, while Digi offers an amount of free data that's valid for a day upon reload, while Celcom is giving free credit for voice calls that's valid for 24 hours. In turn, this carried its own backlash as consumers questioned why there was a time limit on the freebies that are given.
| | | |
| --- | --- | --- |
| Amount Paid | 6% SST | Credit Value |
| RM5 | RM0.28 | RM4.72 |
| RM10 | RM0.57 | RM9.43 |
| RM30 | RM1.70 | RM28.30 |
| RM50 | RM2.83 | RM47.17 |
| RM100 | RM5.66 | RM94.34 |
However, the main issue is simple. With features like data passes being priced at RM5 or RM10, you can no longer reload RM5 or RM10 to subscribe to these features. It is no longer straightforward: consumers would need to top up more than that round figure to be able to buy the passes, and worse, are forced to buy more credit than what they actually need (since prepaid credit comes in fixed denominations like RM5, RM10, RM30, and RM50). Within hours, complaints began circulating on social media.
Mixed messages
This situation is not unlike what happened in 2014 when the then-government announced GST on prepaid services, resulting in a similar humdrum. The then-government eventually relented, resulting in prepaid services being exempted from GST.
This time around, it doesn't help the current government doesn't appear to have a hold on things. On 1 September, Communications and Multimedia Minister Gobind Singh Deo merely tweeted that his ministry is looking into it and will release a statement "in the near future". Clearly, that's not enough – consumers are already currently paying for SST with each prepaid top-up. At the other end of the spectrum, Finance Minister Lim Guan Eng made a more powerful statement on 2 September. "Prepaid card buyers who purchase RM10 vouchers will get RM10 of mobile credit," he declared. "There will not be any deductions. It is easier for telcos not to charge (SST) in the first place instead of giving rebates."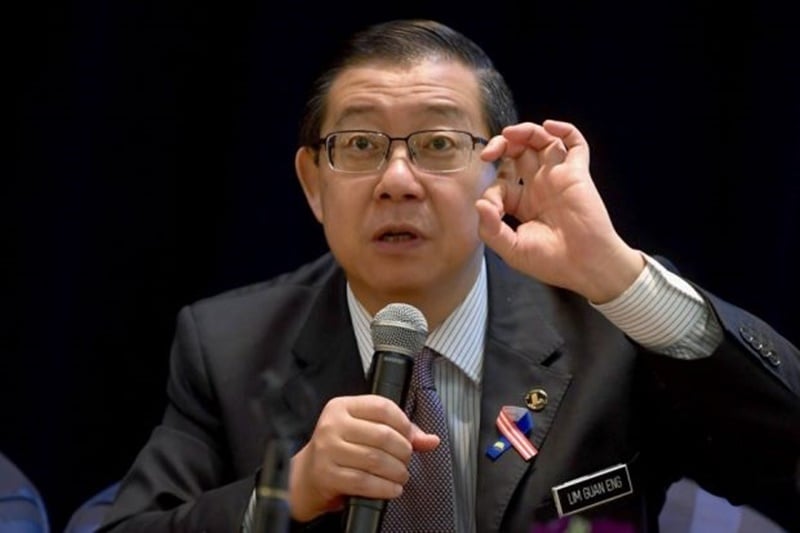 (Image: The Star)
However, Guan Eng's strong statement merely makes things more confusing, as he stopped short in explaining what exactly is going on. Does this mean that prepaid reloads would be exempted from SST? Or will the telcos be forced to absorb the charges, just as they have in the previous SST implementation? If so, why are the telcos taking things into their own hands by imposing the charges – and therefore directly going against what the Finance Minister has instructed?
At an SST briefing on 2 September, Guan Eng reiterated that the government will be meeting telcos to ensure that customers get the full value of each prepaid top-up. "We have issued the order that we want to ensure that a prepaid card for RM10 will be worth RM10. The 6% service tax will be credited back as it is set in the service tax system. There should not be technical problems but if it happened, we will give rebate to the buyer for the same value," he said.
What's next?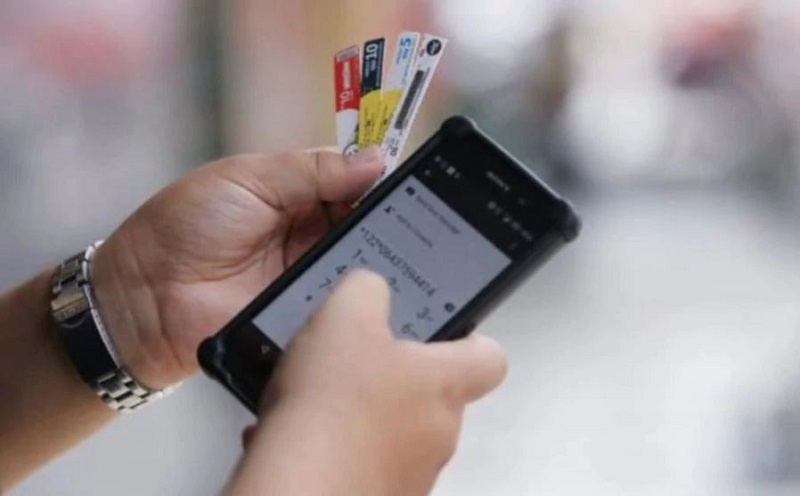 It remains to be seen whether the telcos will be tasked to absorb the 6% SST, or if the Customs Department will exempt prepaid services from SST altogether. Both options will be unpopular to different parties. Exempting prepaid services from SST will negatively impact the revenue of the government, while forcing telcos to absorb the tax after it had previously been exempted will not be taken well either. At the centre of this tug-of-war is us, the consumer.
The telcos' move to impose SST looks like a result of poor communications between the government and the companies. Thankfully, Guan Eng himself admitted that the implementation of SST can be improved. He stated that the government will review the tax-exempt list by the end of the year and make amendments where necessary. "The full list has already been uploaded but we need to make amendments… After getting the views and requests of the people…we will be making another round of amendments and I hope people will be patient," he said at an SST briefing in Penang on 2 September.
In the meantime, at the time of writing, prepaid top ups are still being charged 6% SST.