Using a credit card for daily expenses can garner us a huge load of rewards but could also be our downfall if we let the expenses spiral out of control.
Wouldn't it be rather beneficial if you could reduce the interest and stagger the payments over months if the amount is too large to settle at one go? Or even better, use a credit card to pay off another credit card? If you like that idea maybe you should look into a balance transfer.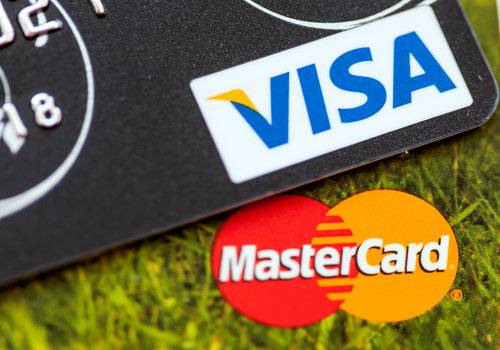 What is a Balance Transfer?
Balance transfer essentially takes the existing debt on one card and moves it to another card, provided your credit limit is sufficient. Of course it is not as simple as swiping the card on your next bill and paying off the balance.
You would have to apply to transfer the amount of your choosing, along with a selected tenure. The amount being transferred will be subjected to a new and lower interest rate or a processing fee. The sum being transferred will have to be in accordance to a minimum amount stipulated by the bank as well.
Once the amount has been approved, you will then make staggered payments in accordance to the agreement, depending on if your balance transfer has fixed payments or flexible payments.
How Does it Reduce Debt?
Using a balance transfer programme makes it easier to make repayments as they are broken down over a certain period and incorporates lower interest to make it affordable. This in turn will eventually help your budget and finances fall back into a better regulated form as you gradually make payments.
Instead of making partial payments and serving the interest on all the remaining balance of your credit card, you can take advantage of a lower interest rate and enjoy significant savings. Some balance transfers go as low as 0% interest per annum, however the bank may impose a processing fee instead.
Even if you picked out a balance transfer with a rate of 7.77% per annum, you would still be enjoying a certain amount of savings when compared to compounding interest of a normal credit card that could sit as high as 18% per annum.
The table below displays the balance transfers which currently have a 0% interest rate and the minimum amount required for each of these banks.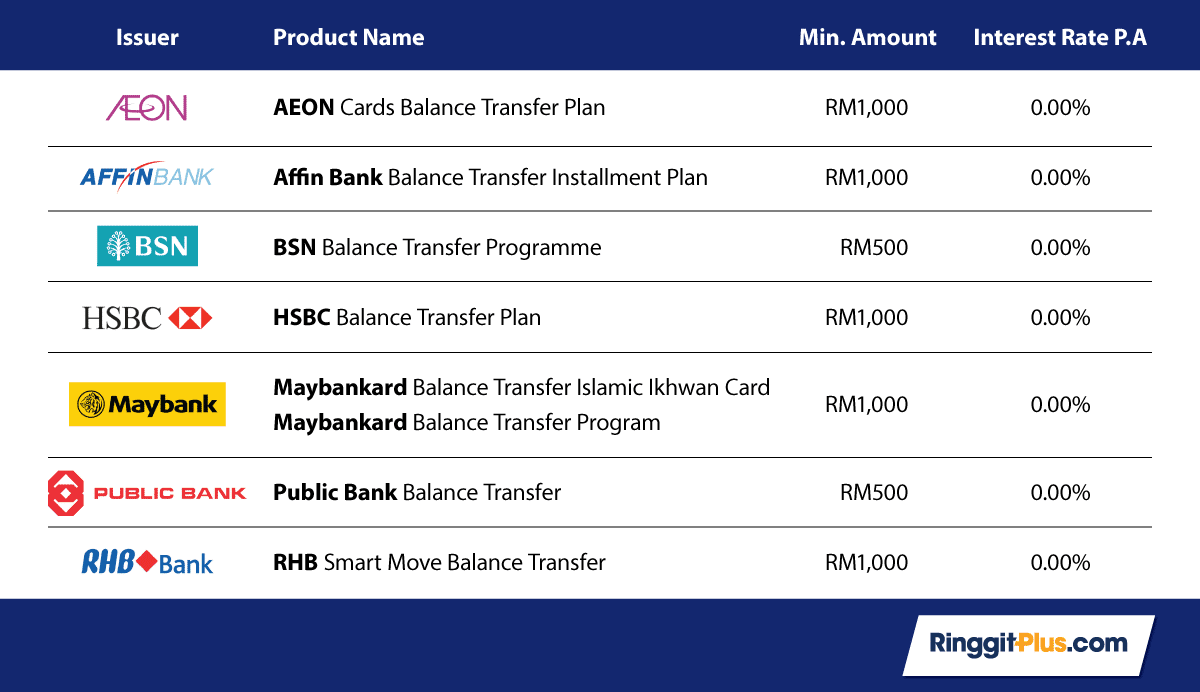 For a full list of balance transfers check out our comparison tool and apply for a credit card that has the right balance transfer feature for you to take advantage of.
If you have any tips and tricks for reducing credit card debts, feel free to let us know in the comments below.