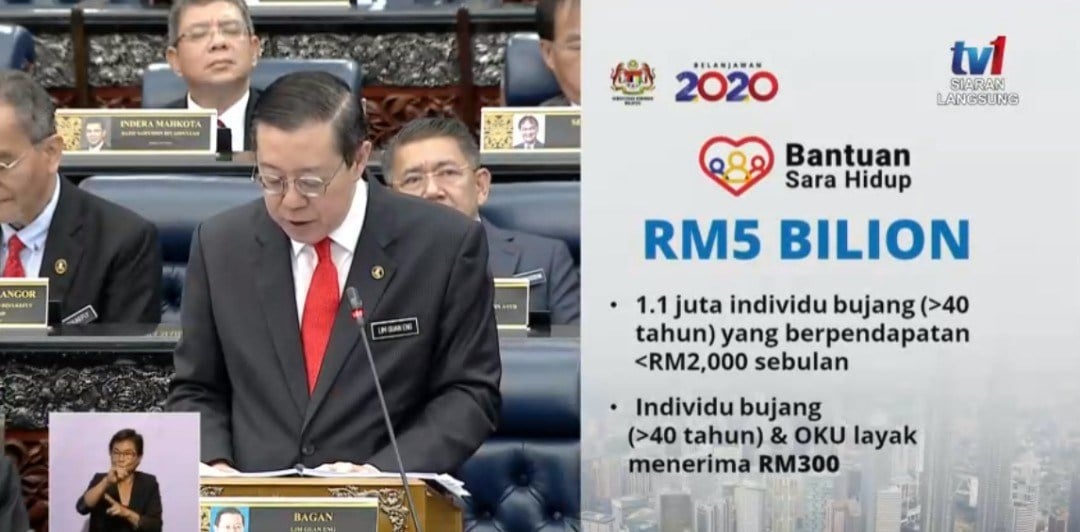 Finance Minister Lim Guan Eng has announced that as part of Budget 2020, the Bantuan Sara Hidup (BSH) scheme will be expanded to cover at least 1.1 million more Malaysians.
At the Parliament today, Guan Eng stated that Budget 2020 will see a RM5 billion allocation for BSH cash assistance to eligible Malaysians. From next year, BSH will be extended to cover the 1.1 million single individuals in Malaysia who earn less than RM2,000 a month. In addition, all disabled persons aged 18 and above with a monthly income of less than RM2,000 will also be covered by BSH.
Both new groups will receive a BSH assistance of RM300. On top of that, these two groups will also automatically be eligible for the free MySalam Takaful scheme with the same coverage as other BSH recipients.