For many women, shopping is an almost national pastime. Who doesn't love the smell of new clothes? With Raya just two days away, you may already be on leave and shopping the day away.
But shopping on the regular can bleed your bank account dry faster than you can say; "Parkson is having a sale!"
To help you get your retail fix and still keep the treasury intact; we've come up with 5 money saving tips to keep in mind when you go clothes shopping.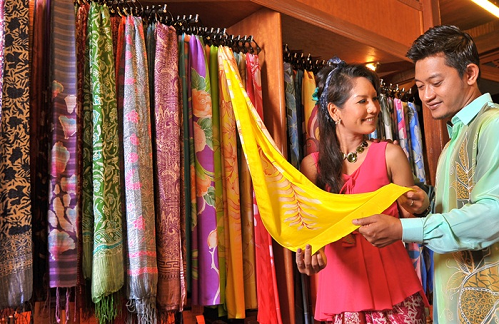 Don't Fear the Discount Outlet
Many shopping outlets offer pricey options despite having discounts and promotions. But you can get promotions everyday if you don't mind a little off season and a little foraging for good stuff.
Scout factory outlet stores such as FOS, the Reject Shop, Why Pay More?, or thrift stores. Don't be put off by the less than spectacular displays. You never know, you might just find the perfect fitting dress for a bargain price.
Be a Savvy Buyer
Sometimes, we may get carried away by the bling covered outfit or haute couture look of some items. These items may look unique but you then end up wearing them once before chucking them into the far recesses of your closet.
There's no harm having a few signature pieces (especially those super gorgeous, designer baju raya) but the savvy buyer knows to mix and match.
Why not opt for a universal coloured pair of jeans and leggings that can best match almost everything in your wardrobe? Colours like black, white, brown or navy blue possess universal matching abilities.
You'll definitely get more for your money by ensuring you get more wears out of the clothes you buy!
Be the Right Kind of Label Reader
Many shoppers are no doubt caught up in reading brand name labels but sometimes, you need to read the label for more than just the name of the outlet.
Check the care instructions. Does it say dry clean only; drip dry only; or hand wash only? These labels are important to safeguard your garment and your wallet!
Dry cleaning has become very expensive for women's wear with shops asking anywhere between RM12-RM18 per dress for each dry clean. Imagine having to pay RM12 every time you use the dress! Skip dry clean only dresses and opt for those with lower maintenance costs.
Care instructions also help you take the best care of your clothes – making them last longer. So do read the labels!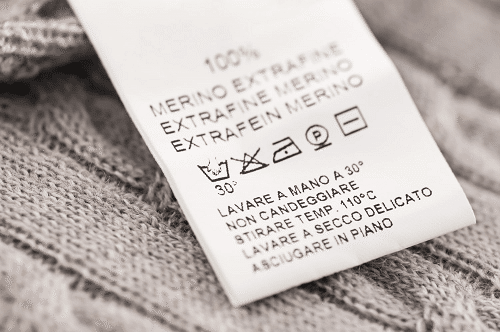 Don't Be Duped by Fake Sales – Comparison Shop!
No doubt there will be stores increasing their prices only to reduce them on the label to give the impression of a sale. The only way to beat this is to comparison shop.
Have you visited the outlet before? If so, you may know how much the prices should be on regular days making it easy to spot the fake sale. But it's not so easy if you're not familiar with the store's prices.
In this instance, opt to compare prices of similar items across a few stores. Did you see a kebaya you love? Try a few stores and check out their prices before you buy.
You don't have to visit every mall in KL but many of the bigger malls already have a good selection of outlets you can visit. Take your time and the right buy is sure to present itself.
Use Your Credit Card Benefits
Create your own sale season by keeping track of your credit card promotions and benefits. Every credit card in the market will come with merchant discounts that you can take advantage of but these are rarely advertised at the outlet.
To know the full extent of your credit card promotions and discount benefits; check the brochure that usually accompanies your monthly bill or the bank's website.
Even if the bank does not have a merchant discount deal, you can still save by using your card if you have a good cashback credit card.
Checked your credit card and found no great deals or benefits? Time to change then! Avid shoppers can benefit from a good shopping credit card, cashback credit card or especially for women; a lady's credit card with benefits tailor made for women.
If you're still not sold on the suggestions above, check out our credit card comparison page for the best shopping credit cards available in Malaysia today.