With the recent price hike announcement for both petrol and diesel, more Malaysians are finding ways to cut down on petrol expenses. It's not surprising really, seeing as RON95 will soon be retailed at RM2.30 per litre while RON97 will be priced at a whopping RM2.60 per litre. Diesel users won't escape the price hike either, as it will be sold at RM2.15 per litre. The figures may seem small enough to you now, but wait until you see the end figure of your petrol monthly expenses.
To put it into perspective, say you own a MyVi 1.3, which has a full tank capacity of 40 litres. Assuming you opt for the more economical RON95, a full tank of the said car will cost RM2.30 X 40 litres = RM92. Let's say you fill your car's tank once a week, that brings your total petrol expenses to RM92 X 4 = RM368 each month!
Of course, there are ways for you to trim down on this seemingly excessive expenditure. We've compiled 8 proven, easy-peasy, and completely doable tips to help you economise on your petrol expenses without having to tighten your belt.
Carpool
Talk to your colleagues and start a carpooling community at work. Find out who lives closest to who and assign groups according to specific areas where each of you can take turns to be the designated driver. Start a shared fund for the driver's petrol, toll and parking expenses (be sure everyone pitches in!) on a weekly or monthly basis for the driver's easy access.
This can also work for your children's commute to school, as you can speak to other parents in your neighborhood and set up a carpool schedule. Not only will this method save your petrol expenses and time, it also helps to reduce the overall traffic!
You can also consider using GrabHitch, the carpooling service offered by Grab Malaysia for those rare trips to the restaurant or malls at a fraction of what you'd need to fork out if you drive your own car.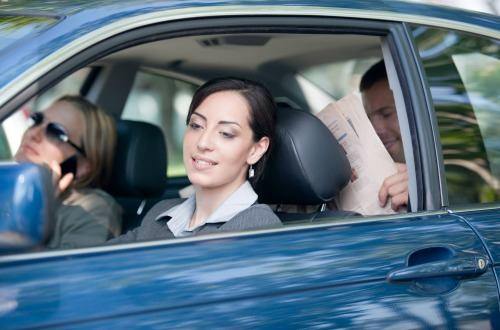 Take Public Transportation
A no brainer, switching to public transportations will save a huge chunk of your travel expenses compared to driving your own car. Sure, it can get a little packed sometimes, but think of all the money you can save from having to pay for toll, parking, and most importantly, petrol.
Besides, with the recent completion of Mass Rapid Transit (MRT), getting around in the Klang Valley region has gotten a lot breezier compared to the old days, so you have fewer reasons to drive your car in the city.
Switch to a Motorcycle
Admittedly, driving a motorcycle can be a bit cumbersome, you won't have as easy a driving experience as driving a car, and you won't have a lot of rooms to stuff all our shopping and baggage in.
However, the big win about driving a motorcycle is that it uses a lot less petrol than a car would, as well as being on the cheaper side when it comes to maintenance, road tax, insurance, and even toll.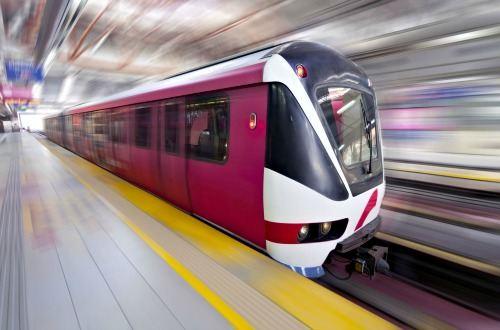 Service Your Car Regularly
Keeping your car in optimum condition makes a huge difference to your car's fuel efficiency. Cleaning your air filter, ensuring your tyres are properly inflated, and regular changing of engine oil can help save your car's petrol consumption by up to 10%.
Do you often forget to secure your petrol cap? Petrol can evaporate overnight if the cap is not airtight, so give the cap an extra turn to make sure it's all nice and tight.
Ditch Unnecessary Weight
Driving around excess weight will make an impact on your petrol expenses. The heavier the weight your car has to carry, the more petrol is needed to move around. Take some time to declutter your car at least once every few days, and avoid leaving heavy items in your car such as golf clubs, baby stroller, and that boxful of shoes (yes, it has to go, ladies).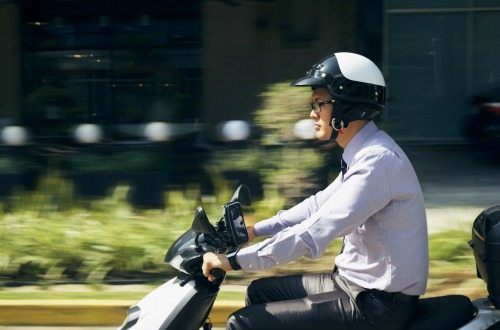 Turn Your AC off
No, we don't mean you should not use your air-conditioning at all, but try to turn it off when it's not too hot or when you're driving at night. Air-conditioning increases your petrol consumption up to 25%, so turn it off and wind down the windows when you're cruising at less than 90 kilometres per hour.
Drive Efficiently
Excessive braking, frequent acceleration, and speeding are all harmful to your petrol economy. Drive smoothly and try to maintain a speed of 90 kilometres per hour for maximum petrol efficiency. Accelerate slowly when you're starting from a dead start, and don't idle when you start your car first thing in the morning. It might take you slightly longer to reach your destination, but your patience will be rewarded to up to 25% lesser petrol consumption.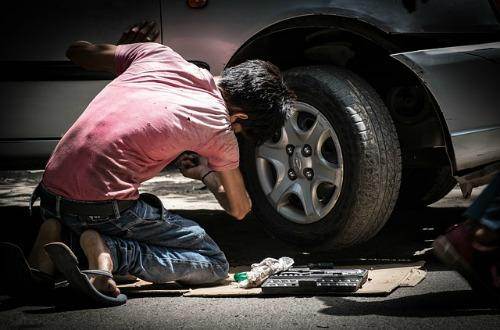 Use Petrol Credit Cards
Take advantage of the reward programs and perks offered by petrol credit cards to make the most out of your petrol expenses. Most petrol credit cards offer cashback, reward points, petrol redemptions, and dozens of other benefits which can save you tonnes of money each time you swipe. Have a look at our credit card comparison page for an ideal petrol credit card that suits your spending style!
Have any other tips or ideas on how to better save on petrol expenses? Don't be shy to share them with us! Let us know in the comment section below!