A minister made the news not long ago for asking Malaysians to have more children. Whilst her concern over population growth is understandable; it cannot be viewed as separate from the issue of cost of living that hampers greatly the ability of wage earning Malaysians to bear and care for more offspring.
They say each child costs about RM1 million to raise until they are able to spread their wings to fend for themselves – but what exactly are these costs that first-time parents discover along this blissful journey of parenthood?
We asked new parents and reveal some of the costs having a baby usually brings.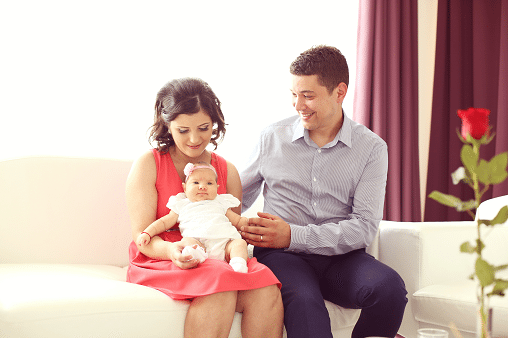 Medical Bills
Children in infancy have yet to build the requisite immunity to all of life's environmental hazards and illnesses. They are most of the time more likely to contract a sickness compared to adults.
That said, newly weds or parents-to-be have to be prepared for late night trips to the local clinic or hospital and forking out varying amounts for medicine.
There is always the option of using the company medical card that covers the family, but if this is not available – a reliable medical card should do the trick.
Remember, that if your insurance does not cover maternity costs during labour and after care – that too will burn a huge hole in your family coffers even before baby comes home! Consider a women's insurance policy to cover this event if you can afford it.
Education
Probably the most sizable cost in the entire list is indeed a child's education – no doubt it does not pull a sneak-attack on parents but a certain degree of preparation in terms of funds will definitely go a long way.
Parents could opt for the investment-linked insurance maturity route or cultivate the saving habit in your child by setting up a junior savings account where excess lunch money is saved or simply chucked under the mattress.
These savings eventually add up to quite a sum at the end of the day, and would most certainly take out the pinch in exorbitant tertiary education costs and especially when you have more than one kid to look after!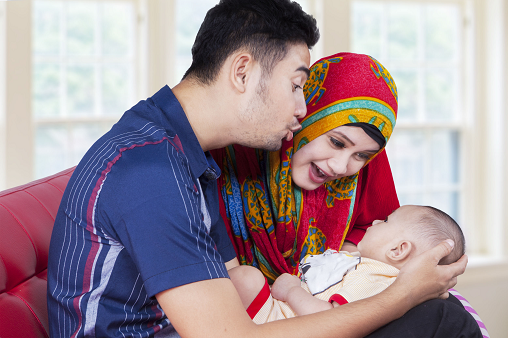 Daily Care
Infants grow out of clothing quickly and every month may add a new need to the list such a childproofing accessories, cots, cradles, car seats and more.
Some daily care items are a huge shock one off cost but others can continue (diapers, creams, wipes, etc) leaving hefty bills in their wake. Diapers can be very expensive especially if they are of good quality and able to care for baby's sensitive skin.
Consider these costs because raising a healthy child, especially in the beginning is crucial… and expensive.
Nutritional Requirements
In order to build that aforementioned immune system; good nutrition is paramount. A child, depending on their needs will require suitable milk powder (soy for those children who are lactose intolerant) fortified to help them get nutrition that they won't be getting from food anytime soon.
Once they are able to eat, baby food with the requisite vitamins can also cost a pretty penny.
Compromising on the quality of nutrition your child gets won't really save you money in the long run when you're faced with a child who is frequently falling ill.
Day Care
If both parents are working (and in this economy, who can afford otherwise?); you will need to get some help. Happy are those who have in-laws or parents to help take care of their children but if you do not have that option; looking up a suitable day care may be the only way.
Decent day care doesn't come cheap. Word on the street is that the starting price is RM700 and will vary depending on the needs of the child; what is provided by the day care; how many hours of care is required; and how popular the centre is with parents (a good centre can actually have wait lists up to years long!).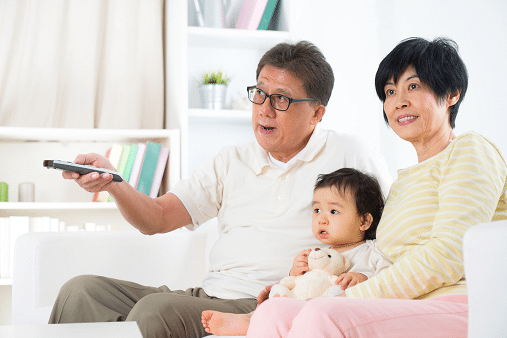 Support Activities
Not all children shine at school immediately and some may need extra coaching in the form of tuition or skills development training.
Although it is something not often discussed; there may be some children who need extra support in doing the basic things like speaking, writing and communicating.
These support activities aren't popular as parents already struggling to feed a child will simply think "it's just a phase; he/she will grow out of it!". But if you find your child is not quite growing out of the inability to speak or respond – it might be worth checking why.
The Miscellaneous
A child doesn't just mean an extra mouth to feed – it means the need to buy that extra plane ticket on a holiday; that extra room when away from home; that extra want for new things and of course, an influx of toys!
All of this is extra cost that may not be visible until you actually experience them for yourself but it pays to think ahead. Can you afford an extra person in your family budget?
What Can We Take Away?
Some young parents around this writer kicked off their marriages with the confidence of a racehorse up against a turtle – but only came to realise that the child's coming into the world would set off a chain reaction of pretty costly events.
On the other hand, some other parents prepare themselves zealously and end up with extras that help them pull through the sequential events of their kid's livelihood – which helps tremendously in family planning.
If you at any point do realise that you are back-pedaling, you could always fall back on financial securities like a good credit card or a personal loan that can put you back on the desired course.
That said, it would be much better to save for it so why not open a fixed deposit with a pool of savings the minute the decision to have a baby comes up?
Having a baby in trying economic times isn't as easy as some would have us believe but it's not impossible either! Stay focused on your goals and plan ahead. In the end, when you hold your baby for the first time, we're sure you will find the sacrifice to be worth it.