It's utterly admirable to want to get through your vacation with a single carry-on but there are times when additional baggage is simply unavoidable. Nevertheless, you don't have to give up on getting more just because your bags won't behave.
This time around we're letting you in on a few cheeky ways to trim the costs of those pesky baggage charges.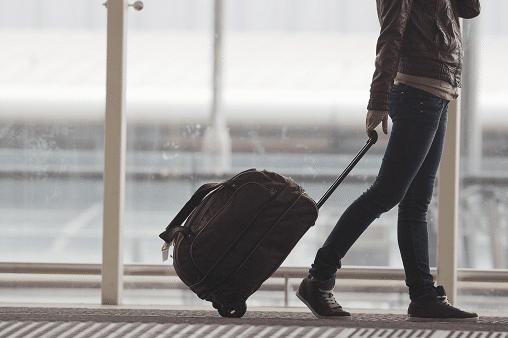 Stretching Your Travel Budget
Naturally, you want to do as much as possible with your travel resources – so spending it on excess baggage fees pretty much feels like money down the drain.
But you may find yourself in circumstances where you need to purchase additional baggage to accommodate:
sports gear or musical instruments,
medical equipment,
moving items from your home away from home, and
kid-related items like strollers and baby bags.
Now depending on airline policies, which are always in a flux, you may enjoy free additional allowances for some of the items listed above. But otherwise, it could count as part of your checked baggage (or carry-on), where you will be charged if you go beyond the limit.
What's more, some budget airlines do not check baggage for free, so you will have to pay even more for every bit of extra luggage you're toting.
What You Can Do To #GetMore Value
Lighten the load and save on excess baggage costs with these tips:
Tip 1: Combine baggage allowances
If travelling in a group, the airline may permit you to combine the allotted allowance per traveller to maximise any unused kilos. Airline rules differ but most would only give this leeway if tickets are purchased or booked together under one credit card or passenger.
At present however, most airlines will not accept individual pieces of checked luggage weighing more than 32kg due to safety regulations. So be sure to consider the 'weighty' issues before filling up the allowed baggage limits.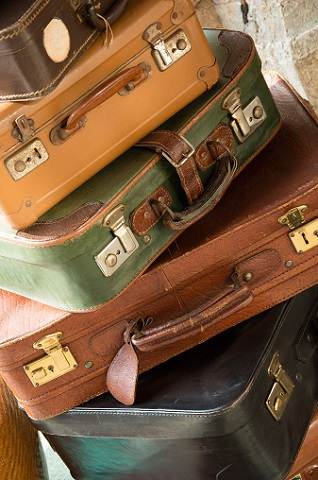 Tip 2: Use points and rewards to gain additional baggage allowances
If you have a good number of frequent flyer miles or reward points for loyalty programmes such as MAS Enrich or AirAsia Big, you can use those points to purchase allowances, enjoy a discounted rate or even get more for free!
Furthermore, if your travel credit card (or regular credit card) is linked to a loyalty program, swiping to pay for your flight could significantly rev up your accumulated points and earn you free additional baggage.
If you don't already have a rewarding credit card, you might want to consider getting one since it really doesn't seem fair for you to be left out of all the good deals now does it?
Tip 3: Maxing out your carry-on and hand luggage
Apart from your carry-on luggage for which the average allowed is 7kg, you can also carry a personal item with you like a mini-backpack or handbag. Do try to exploit the extra weight here instead of plunking everything into your checked baggage.
For those travelling with little ones, check if your airline will allow you to bring along things like a carrycot, baby food and collapsible stroller. Some carriers are rather flexible and permit these items in addition to your carry-on luggage for F-R-E-E.
Tip 4: Take advantage of special allowances
Do ask your chosen carrier if you qualify for any special baggage exemptions. For example, those travelling with Malaysian Airlines who are either in the top tiers of the Enrich programme, classified as government workers on warrant travel or corporate travellers get to bring their golf equipment for free.
There's also a religious allowance offered by certain flights and airlines for Muslims performing 'Umrah' and 'Hajj' to bring home bottles of 'Zam Zam' water. However, do enquire with your individual carrier and be sure to confirm all necessary details beforehand.
Tip 5: Pre-book additional baggage allowances before flights
Consider buying pre-booked additional checked baggage if your luggage is guaranteed to exceed weight limits. It is much cheaper than getting charged at the airport itself, possibly by 40% depending on the airline, flight destinations, etc.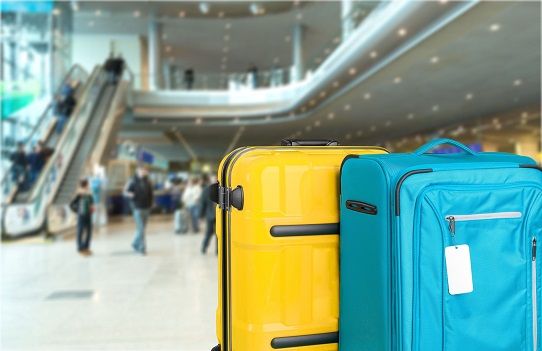 Furthermore, if you're able, try to make purchases in your own currency or online to avoid last-minute exchange rate hikes.
On a roll and want even more tips? Here are some quick ones to keep in mind:
a) Check that your carry-on is the right size. Otherwise, it could be checked and counted as excess baggage. Linear dimensions can vary between airlines but most have been streamlined to accept a total of 115cm for carry-ons and 158cm for checked baggage.
b) Don't take more than the allowed number of bags if following a 'per piece' system. Usually applies for travel to and from the Americas, where the maximum number of luggage allowed is no more than two. Any extras, even if within the weight limit, will be carried as excess baggage.
c) Measure accurately and make adjustments. Employ the assistance of a tape measure for the dimensions and a bathroom scale to weigh the contents of your bag before heading to the airport. It'll save you time, effort and hassle to repack your belongings at the airport.
'Bagging' For Moderation
Even if you can't completely get out of excess baggage fees, you can always minimise the cost by monitoring everything that you carry as luggage. Check out our guide on packing light so you can shed the unwanted bulk instead of shedding cash!
This means that you'll need to be very choosy with your packing while also setting a personal maximum weight limit that should not be exceeded.
Thus, whenever you do pack in excess; convince yourself to remove one or two items.
Whittling down your baggage is the easiest way to get out of paying extra fees. More importantly, it'll help you #GetMore value from your travel stock to spend on something better!
Did you like learning how to #GetMore when travelling with your partner in this article? Follow our #GetMore hashtag on your favourite social media channels as we bring you more tips on how you can get more for your money in everything from travel to shopping and dining until the close of 2015. Who wouldn't like to #GetMore for their money?