What do a soccer ball and a watch have in common? The answer is simple; both objects are now equipped with modern, sophisticated technology that transcends their existing functions as an athletic gear and decorative accessory.
Let's be honest; we can be a little too reliant on technology sometimes. If you are thinking that's you, well, you're not alone. For certain individuals, technology is viewed as an object of fascination, and more of than not, they take pride in having and wearing it too.
Still, is it truly worth spending your hard-earned money on? Read on as we list down the reasons why you should or shouldn't invest in these smart, wearable tech.
What is Wearable Technology Anyway?
Wearable technology has been around over the past 100 years, believe it or not. Take aerial photography for instance. Long before drones are used to collect carefully-timed shots from various locations in a clandestine manner, someone had the forethought to think ahead and created something to do just that. In 1907, a German inventor came up with a brilliant idea of inventing a small, automatic camera strapped to a homing pigeon to carry out works of espionage.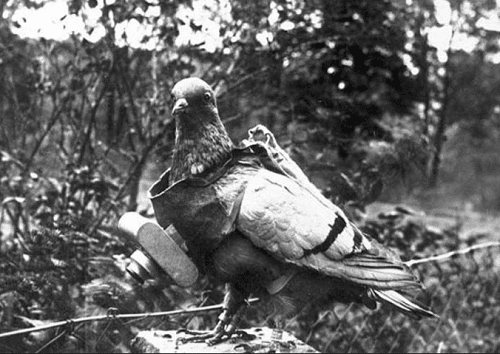 Image courtesy of Wikimedia Commons
His name? Julius Neubronner. Born in a family of apothecaries, Julius was known as the creator of pigeon photography and despite the eventual discontinuation of his invention via advancements in science, these spying pigeons have indeed proved that wearable technology is something that has its roots right in the history of the world.
How About Wearable Technology Now?
Even though the idea of commuting anywhere with a jetpack or a hoverboard (as Back to The Future once predicted) is still far from reality, there are a number of other wearables that have definitely been given a whole new lease of life. Here is a list of things that are virtually non-existent a decade ago and yet it is now sneakily creeping its way into the very heart of every ultimate consumer.
Fitness Tracker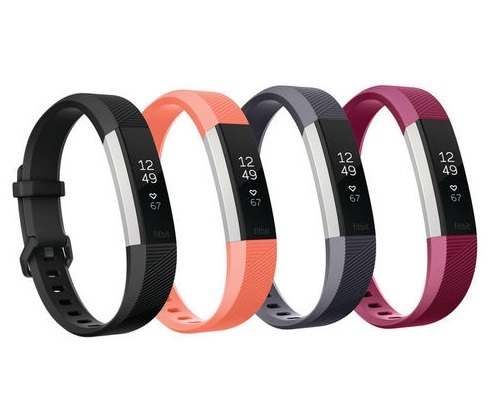 Image courtesy of Brookstone
Also known as an activity tracker, a fitness tracker is a wearable device or computer application that monitors and tracks the wearer's daily activity. Among the metrics that are measured by these devices include distance walked or run, calorie consumption, quality of sleep and in some instances, it can even show you your WhatsApp notifications so that you'd know who's looking for you when you are on the wheel or making a vigorous dash in your neighbourhood.
Some of the popular brands include FitBit, XiaoMi, Garmin and Moov.
Get It: If you want something that is able to track your personal goals as accurately as possible, look no further as the features of these devices are made for it specifically!
Pass: If costs are a concern, you might as well pass on it as even the most basic Xiao Mi heart-rate tracking fitness band is priced at RM89.90. Save that money and top it off with a bit more cash for a gym membership that's more likely to help you achieve your fitness goal.
Smart Jacket
Simply said, it's a denim jacket that comes with a smart sleeve and an equally as smart snap tag. Made with bike commuters in mind, the Levi's Commuter Jacket taps into the Jacquard™, a thread technology patented by Google and comes with touch and gesture interactivity woven into the sleeve. The selling point for the jacket? Control music, screen phone calls or get directions, all of which is made possible with a tap or brush of the cuff.
Get It : Are you a hardcore denim fan with a cool USD$300 lying around? The Levi's Commuter Jacket is all yours then.
Pass : If hygiene is a concern, then you may want to avoid this as the smart jacket was designed to handle up to 10 washes with the snap tag removed. Each wash will cause a value depreciation of USD$30 for your precious jacket so yes, talk about sending money down the drain indeed.
<a href="https://ringgitplus.com/en/credit-card/?utm_source=ringgitplus&utm_medium=banner&utm_campaign=my-rpint-crcd-gen&utm_content=blogcta_crcd_bestcreditcardinmalaysia_ringgitplus_mid"title="Compare credit card">

Smart Soccer Ball
You may be thinking, really now, a smart soccer ball? Don't be surprised but that's what leading sports brand Adidas and Wilson have been working on. By incorporating augmented reality and sensors in a match-quality ball, it is believed that this interactive system will help improve your soccer skills, unlike a normal conventional ball. What sets this ball apart from other less sophisticated ones is that it claims that it helps to develop the users on-pitch abilities so that you can learn to strike like a pro.
*Get It *: Planning to make it to the big league someday? A smart soccer ball might help pave the way to your athletic stardom.
** Pass **: If you want it immediately, as at the time of writing, there are no more smart soccer balls available in Malaysia. Bringing in a smart soccer ball will set you back by approximately USD200 and that's not including shipping fees which will add on another USD$30-50. We'll let you do the math.
Read Also : Could Watches Be a Smart Investment?
Smartwatches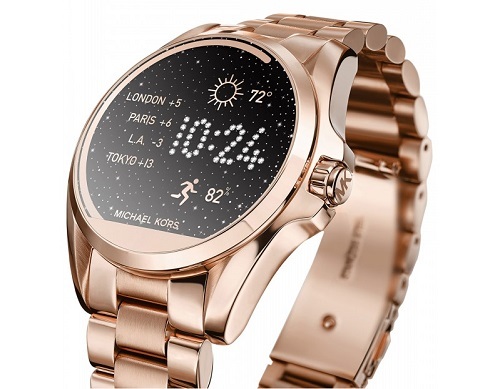 Image courtesy of The Prime Watches
Think smartphone but it a smaller package, sleeker design. That's exactly what a smartwatch does, apart from telling the time of course. While wristwatches are at the risk of falling to technological redundancy, the newer generation of smartwatches can definitely do more than just basic arithmetic.
From running apps to streaming music, it's powerful processor ensures that all these activities can be performed seamlessly apart from moonlighting as a trendy accessory. Wearable smartwatches are generally divided into three operating systems, the first being iOS (Apple) , the second being Android Wear and the third being original OS that are developed by the brand themselves.
Famous brands that tap into the business of smartwatch includes Pebble (acquired by FitBit but still available for sale in Malaysia, Asus, Motorola, Samsung, LG and even luxury brand Michael Kors.
Get It: If you are looking for an accessory that prioritizes function while maintaining it's visual appeal, you can't go wrong with a smartwatch.
** Pass **: Want a fuss-free device? Give these watches a miss then as the battery life for these watches can be notoriously short from heavy usage. You may even spend more time charging it rather than actually using it so that's almost defeating the purpose of owning a smartwatch. Also, you may face issues if the brand gets acquired by
a competitor and support for the said product are then discontinued.
Aside from that, fixing a smartwatch is not exactly a simple stroll to your nearest neighbourhood shopping mall. With selected individuals having the expertise of repairing a smartwatch, you may be subjected to hefty service fees.
To Buy or Not to Buy?
So, should we embrace smart wearable technology into our hectic, fast-paced lives? There are both pros and cons in doing so and if saving money is something that ranks high on your list, then it's best for you to pass up on all of these wearable techs then, as tempting as it is to succumb to these emerging trends.
Planning to get any of these items but don't have the means to do so? That's alright, you can always rely on an EPP (Easy Payment Plan) to have your back, so long as you have a credit card in hand.
If your current credit card doesn't come with EPP services, that's alright. All you need to do is to take a look at our list of credit cards and check out our comparison tool so that you'd know which credit card can help you own that awesome piece of wearable technology at an affordable price.
Are there any other wearable technology devices that we have missed out on? Let us know your thoughts in the comment section below.