Travelling is most people's choice way to unwind and with the Year End break coming up – you're probably looking forward to a swinging vacation too. For the next two months, Ringgitplus is going to give you an entire series of articles to help you #GetMore for your travel money.
This week, we kick off the series with tips to help you budget and plan your way to a value for money vacation. Whether travelling for business or leisure, with family or by your lonesome, a little planning goes a long way towards alleviating much of the stress that comes with it.
Here are our 7 must-dos during planning and budgeting to #GetMore out of your upcoming travel.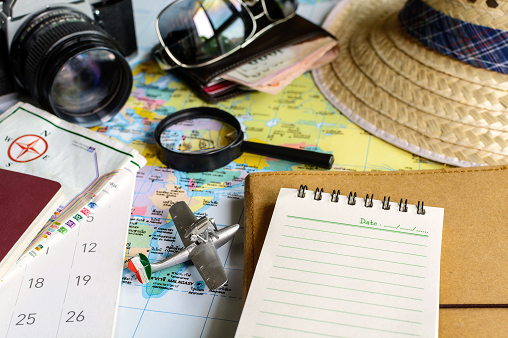 1. Craft a Budget
Start with an estimate of how much your trip is going to cost. Be sure to include expected expenditure for the flight and transport, accommodation, food and dining, sightseeing and other miscellaneous expenses like souvenirs and gifts.
Don't forget to keep an emergency fund for unexpected events or carry a travel credit card to complement the cash.
A good budget helps you identify just how much money you have to begin with. How can you #GetMore if you don't know the amount you are attempting to maximise?
2. Do Your Research
The next step on your to-do list should be research, research, research! Call up friends who've visited the locale before; look up long lost relatives or acquaintances who live there (if any) and of course, don't forget the internet!
The research should yield basic prices so you have a benchmark you can now squeeze and trim.
The research should also help you find out where to find bargains, tips on shopping/dining like a local and how much you can turn on your haggling mojo.
3. Prepare Your Itinerary
Trips to local tourist haunts? Must see monuments or wild extreme sport adventures? Have a clear plan delineating what you want to do when you arrive and throughout your stay.
It doesn't matter if you don't follow it to the T – the point is in knowing which of these items are must-dos and if it is all realistic in the time (and with the budget!) you plan to spend there.
This will also help you with point 4.
4. Book Early
Where possible – book early! Be it flights or accommodation – early bird discounts are real. Ask the hotel if any apply during the time you want to travel and put down your booking.
You can even go so far as to book tours and other smaller logistical arrangements in your itinerary if it means you can make the most of pre-booking discounts and rebates. Of course, here's where point 3 comes in real handy. Can't book a tour if you're still undecided what to see!
5. Exchange Enough Currency
It might be tempting to wait and watch the currency exchange fluctuations but whatever you do – make sure the sum you exchange is sufficient. Nothing wastes money more than having to change currency at your holiday destination (overseas money changers rarely give the ringgit a good rate).
Always change more rather than less – you'll be glad you did if you find things just that much more expensive than you anticipated.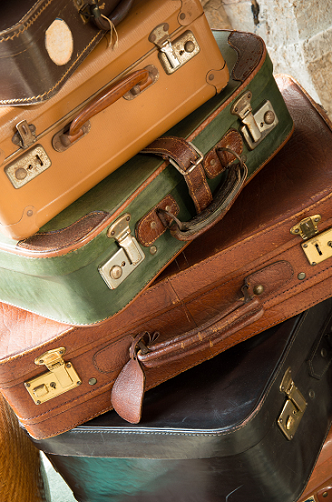 6. Purchase Tourist Passes
Many countries offer tourist passes for entrance to tourist spots and transportation. Tourist passes offer you savings off the one-time entry fees if you use it for a few consecutive days.
If you researched the country you are visiting from the beginning; you may be well aware of the types of passes available to you at your destination. Some can be bought online but even if not – allocate the amount to get the pass the minute you arrive.
You will definitely #GetMore for your money if you purchase a bulk pass rather than one-off tickets every time you want to enter a place or take public transport.
7. Bring Your Travel Credit Cards
Often times, your credit cards offer special travel perks you may not have known yourself. Search redemption newsletters or simply call up your bank to ask if there are any travel promos available to you.
Specific travel credit cards will obviously have benefits but even regular cards will have something or the other you can use on your trip such as discounts on hotel booking sites, free travel insurance or free lounge access.
Using the free services, discounts and perks offered by your credit card is the simplest way to #GetMore for your vacation money! If you don't have a card that is doing you justice in the benefit department – it's time to switch! Check out our credit card comparison page for the best cards in the market.
Now that you know what to do, go ahead and start planning so you can #GetMore out of your travels.