There's nothing certain in life except for death and taxes. The same can be said for job security and income opportunities too. You may feel that worst case scenarios are above you and entertaining these negative thoughts will serve nothing but to distract you from achieving your goals.
Despite that, should an unforeseen situation render you jobless with no other contingency measures in place, have you pondered over the things you can do to stay afloat when life turns turbulent for you?
Here are 7 tips that you must know should you find yourself unemployed in the distant future.
1. Cancel All Unnecessary Monthly Subscriptions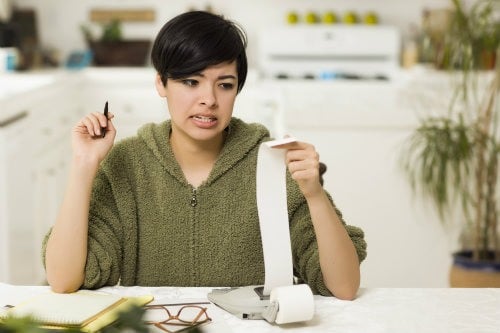 Be it a gym membership that you have been actively using or a random Netflix subscription that came bundled with your telco package, while these incidentals may seem inferior and do not play a major role in causing your expenses to skyrocket, it is still one of the many things that can gradually siphon the funds that you are carefully preserving for other uses as well.
2. Enter a Support Group
Having the right mind-frame is vital to keeping calm in times of uncertainty. Even if your current circle of friends and acquaintances may be willing to lend a sympathetic ear and moral support to keep your spirits up, don't be afraid to join support groups and network with individuals who are most likely to be in the same boat as you are, navigating through the many trials and tribulations that may be similar to your current circumstances.
3. Negotiate with your Creditors
Without a doubt, this can be a tricky situation seeing that creditors would often assume that you are able to pay off your debts and commitments and there may be heated discussions on how you plan to approach those issues.
Having said that, your creditors would appreciate your honesty in admitting your financial setbacks rather than them needing to contact you to find out about your missed payments. They may even offer repayment plans that are more favourable and empathetic to your financial struggles without causing the relationship to deteriorate entirely.
Read also : What To Do If You Suddenly Get Fired
4. Network, Network, Network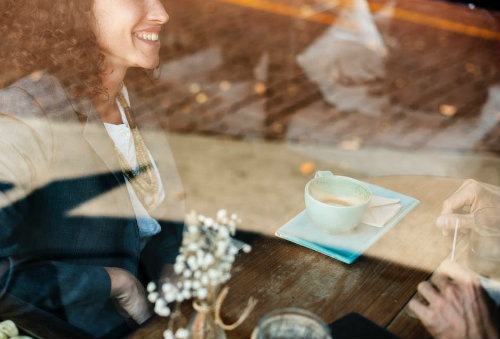 The most common mistake that you can do when you are unemployed is to allow your feelings to overwrite everything and we all know that an idle mind is the devil's workshop. Now that time is not an issue for your future endeavours, make it a point to stay productive.
Whether you choose to attend seminars and talks to enrich your knowledge or participate in networking sessions to mingle with individuals from diverse backgrounds, if luck is on your side, you may even meet your future employer somewhere along the way. So keep your portfolio updated at all times, as you may never know if someone is interested in tapping into your capabilities.

5. Be Open to Alternative Jobs
No, we are not asking you to jump straight into risky investment platforms or pyramid schemes – What you may want to look into is manual work which may not be your cup of tea, but it is still a proper job which anyone can do without looking too much into education qualifications or job experience.
From being a personal shopper at HonestBee or HappyFresh, running random errands at GoGet, being a Grab/Uber driver, doing domestic housework via MaidEasy to teaching kids tuition, these jobs are far from glamorous, but they will definitely help you to pay your bills and keep yourself busy during the trying times of unemployment.
6. Learn New Skills
Ever thought about the many skills that you would love to learn but didn't have the time to? With the extra time that you have on your hands now, there are many things that you can commit to, some that you can even participate for free such as language or video editing classes, which may not seem like something useful to learn on the surface, but it will add to your skill set and indirectly boost your worth as job candidate to a potential future employer.
After all, you may never know when your these skills may come in handy.
7. Get Involved with Community Work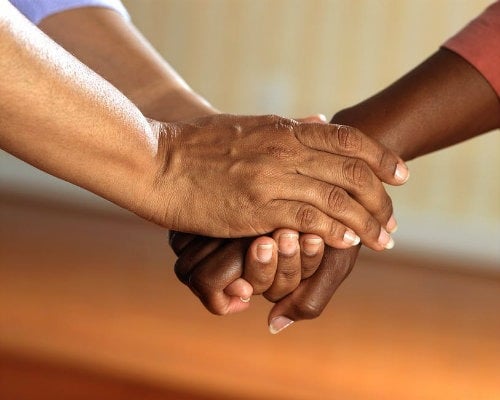 Working as a volunteer in times of unemployment is nothing new but it's still something that is worth venturing into especially when it is an altruistic cause that can make a difference in the life of others. Apart from the satisfaction that you receive from giving back to the society and helping others, involving yourself in community work also offers you the chance to build relationships with people from different facets of the society while honing your interpersonal skills.
So, if you are done moping and drawing imaginary circles on the wall, it's time to start volunteering and improve your self-worth.
Although it is tempting to cut back on everything and lead a fairly utilitarian life, being unemployed can be an emotionally taxing experience.
This, in turn, would affect your well-being in the long-run so it is best to gradually apply these changes in your life instead of the drastic 'go big or go home' measure that is most likely to burn you out if you are not too careful.
In the meantime, you may also want to diversify your investment portfolio and consider long-term financial instruments to help you weather life's unforeseen circumstances. If you have some extra funds to spare, instead of splurging on a vacation or a luxury item, you may want to place them in a high-interest fixed deposit savings account to capitalise on your earnings.
As a matter of fact, you can use our <a href="https://ringgitplus.com/en/fixed-deposit/"target="_blank"> comparison tool
to discover the best fixed deposit promos in Malaysia, so what are you waiting for? It's time to make your money work hard for you too.
Are there any other unemployment survival tips that you would like to add on to our list? Share your comments and thoughts with us in the comment box below.