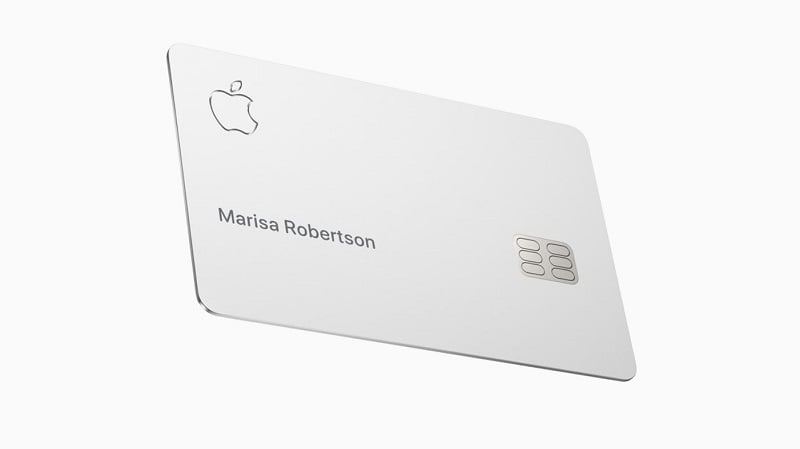 Late last night, Apple announced Apple Card, its first-ever credit card. Confirming rumours some months ago that it is working with Goldman Sachs, Apple is looking to leverage on its platform to flesh out the credit card experience.
In essence, Apple Card is the tech giant's attempt at revolutionising the financial space – just as how it did in consumer electronics. Apple Card, according to the company, is "designed to help customers lead a healthier financial life". To achieve this, Apple Card was developed with several pillars in mind: simple application, no hidden fees, lower interest rates, clear rewards programmes, and be private and secure.
Improving the credit card experience
Apple Card consists of a number of distinct features. Apple Card can be applied digitally via the Wallet app on iOS, and can then be used "within minutes" after application. You'll receive a unique card number and CVV code, which can then be used to purchase items online, or be linked with Apple Pay, the company's mobile payments app.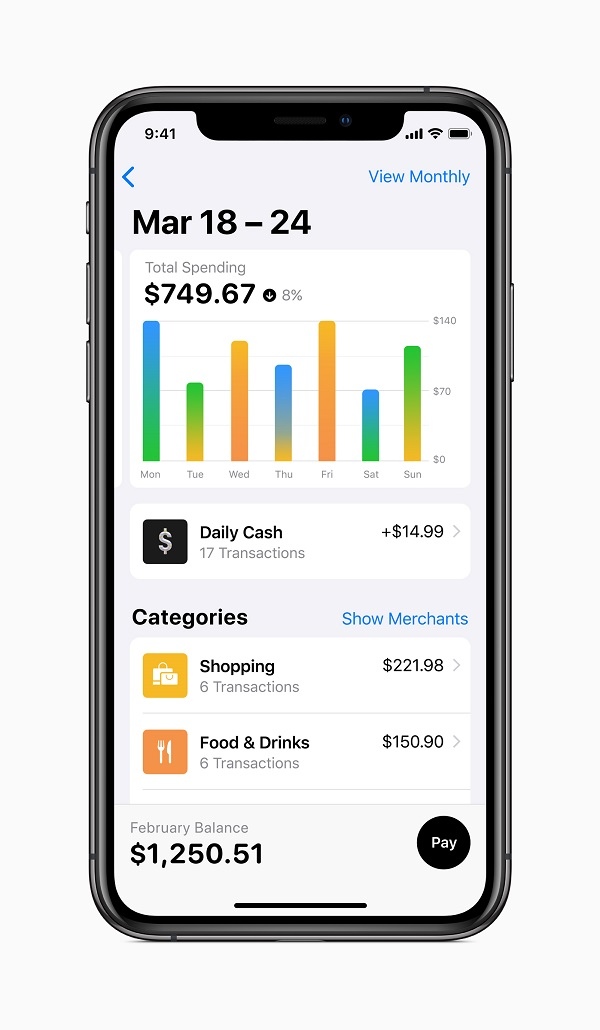 The Wallet app itself has expanded in functionality thanks to Apple Card. It is now almost a full-fledged financial management app, giving at-a-glance insights on purchase history, patterns, and other useful data based on your use of the card. Each purchase you make is not only categorised accordingly, but Wallet also saves the location of where you made the transaction, making it easy to track if there is potential fraud.
Zero fees, Practical Payment Schedules, Lower Interest Rates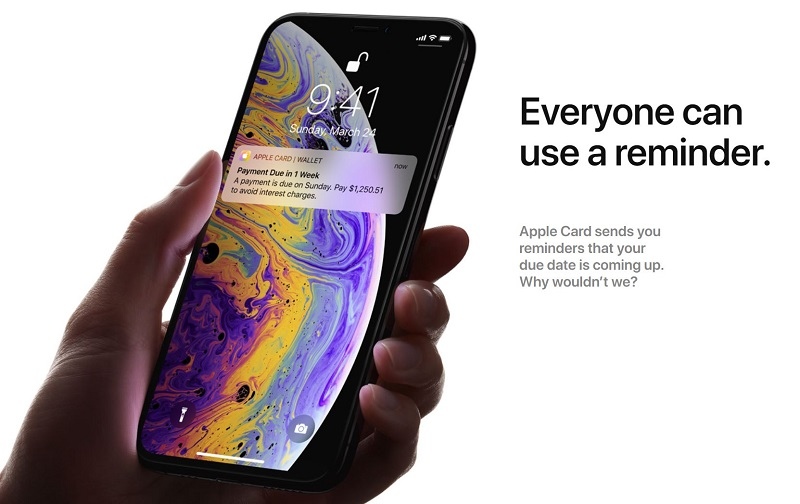 Apple says that the Apple Card has zero fees. There is no annual fee, no cash advance fees, no international fees, no late payment fees, and absolutely no hidden fees.
In addition, Apple also simplifies the payment schedule for Apple Card – payment is always due on the last day of each month, making it exceptionally easy to remember. You'll also get a reminder on your device when your due date is coming – giving you no excuses for late payments.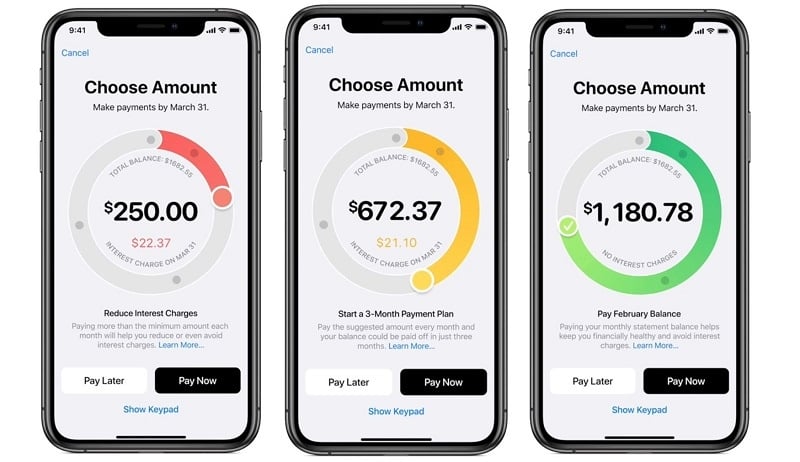 If you can't make full payment, Apple says its interest charges are lower than other credit cards (though it did not specify by how much). What it does instead is offer a visual calculation of estimated interest charges for the amount you wish to pay. Colour cues further encourage users to pay in full whenever possible (red when you repay a small amount, green when you pay the full amount).
Transparent rewards programme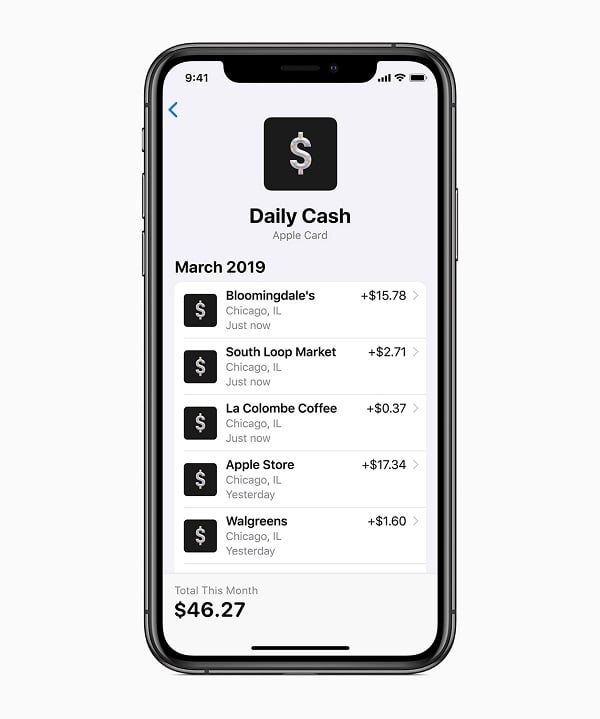 Like other credit cards, Apple Card rewards users for transactions made with the card. This comes in the form of cashback called Daily Cash, which is credited immediately after the transaction. The cashback rate isn't high, but it applies to all transactions: 3% for anything you buy from Apple (including Apple Store, App Store, and iTunes – including in-app purchases and subscriptions like iCloud), 2% for every transactions made with Apple Pay (with the Apple Card linked), and 1% for transactions made with the physical Apple Card. There is no monthly cap on cashback, since it is credited daily.
This cashback from Daily Cash is credited into the Apple Cash card in the Wallet app. Essentially, this is the e-wallet portion, where funds in the Apple Cash card can be used to buy things, make payment to Apple Card, send to friends via Messages, or transfer it out to a bank account.
Titanium credit card, because why not?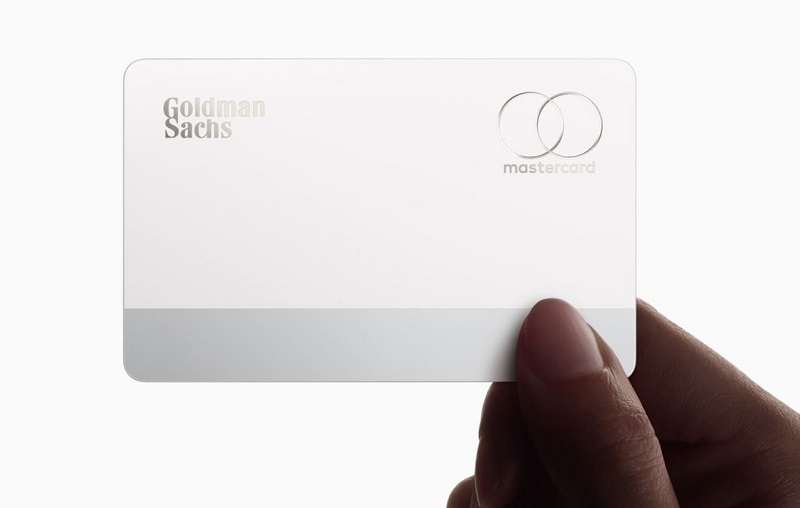 Now, about that physical card. Being Apple, this credit card naturally has to look good. And it does: Apple Card is made from titanium, and its card face is free from embellishments. Your name and the Apple logo are laser-etched to the card, and the EMV chip are all there is on the front. At the back, there are the Goldman Sachs and the Mastercard logos. There is no card number nor a CVV code to be found, because they are in the Wallet app – besides looking distinctive and seriously cool, it's also a layer of security against card theft.
Security and privacy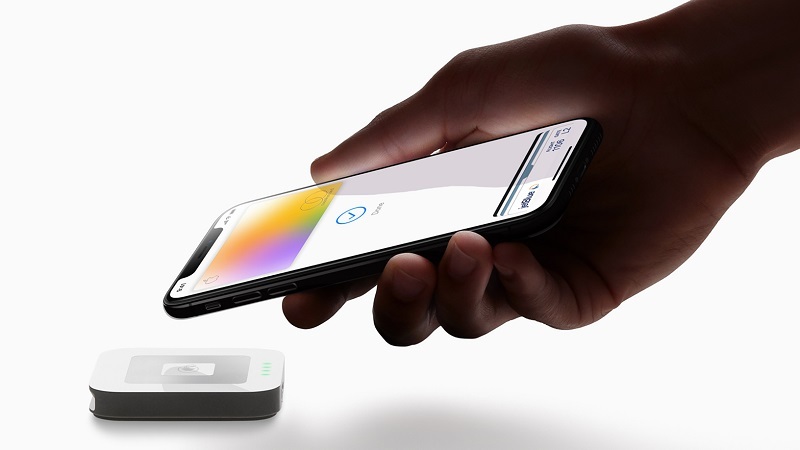 Thanks to the digital element of Apple Card, there are multiple layers of security for users. With Apply Pay, every transaction must be confirmed via Face ID or Touch ID authentication. Also, each transaction will prompt a notification on the Wallet app, so you'll know when your card is used without your knowledge. You'll also receive a notification for any unusual activity tied to your card.
And as mentioned earlier, the physical Apple Card has no card number, minimising the risk of theft.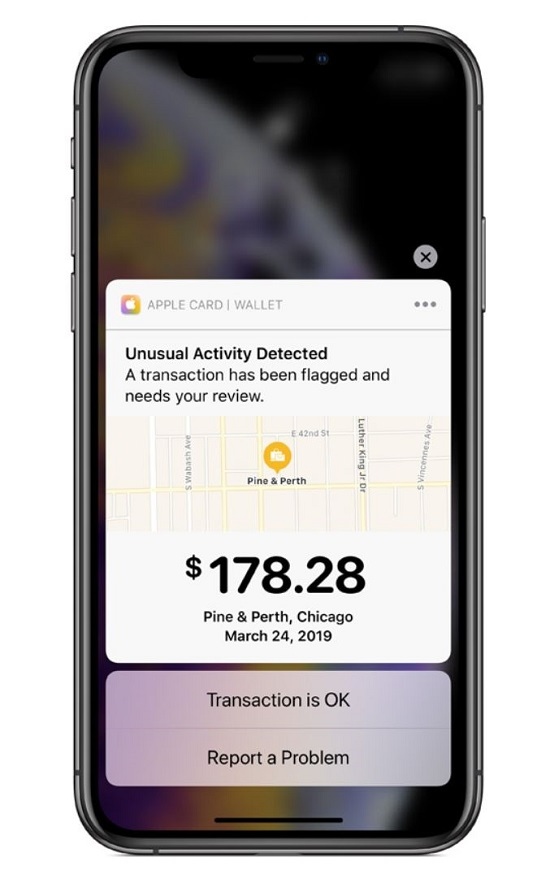 As a big advocate of user privacy, Apple reiterated that it will not know the spending behaviour for transactions used with Apple Card. The unique card number is also stored locally in the device's Secure Element, a security chip used by Apple Pay. Data stored in the Secure Element cannot be accessed anywhere outside the device, and is not sent to Apple.
Apple also confirmed that Goldman Sachs will never share or sell Apple Card data to third parties for marketing and advertising.
Availability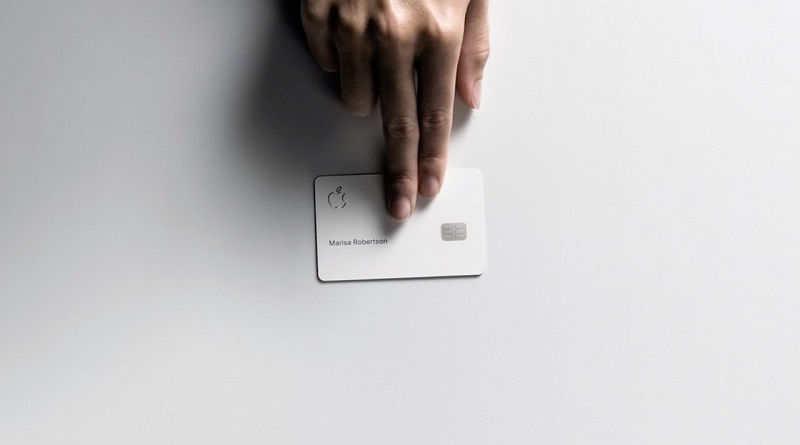 Apple Card will be rolling out to qualified customers sometime in the middle of this year, and will be limited to the US only. This limited release is similar to how Apple released Apple Pay four years ago. Given that Apple Pay is only supported in 35 countries worldwide, it is unlikely that Apple Card will be a very common sight around the world.