Feeling Good
So much as wearing a luxury watch on your wrist, having a credit card to some extent represents a person's wealth and self-esteem – with just one effortless swipe or pay wave, you can get whatever you want and your savings will be left untouched until you are due for your next bill. For that one fleeting moment, it feels like free money.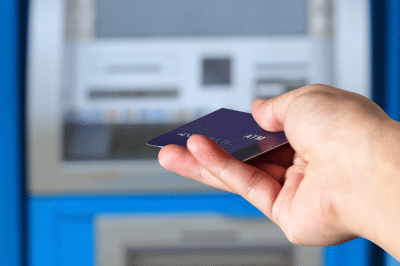 But is it really free money, or unnecessary debt? Like a sharp tool, a credit card can be dangerous in the wrong hands. As a credit card user, you should familiarize yourself with the responsibilities that come with it.
Why should you own a credit card?
Despite the 'horror stories' we've heard about being reckless with a credit card, it still stays true that it is a very useful financing tool that comes equipped with a lot of perks if used for the right purposes.
With that said, allow us to break it down to you reasons why you should own a credit card:
1. Credit History and Score
Your credit card usage is like leaving a footprint for banks to access your ability to pay off your debts in time – always check your credit score with CCRIS and CTOS.
If you are planning to buy a car, house, or applying for a personal loan, the only way to get a good interest rate is to have a good credit rating.
2. Cashback
When you sign-up and swipe with the right credit card, you can stand a chance to receive anywhere from 1-10% cash rebate on your spending.
Lookout for the best cashback credit cards and reduce your daily expenses.
3. Rewards
While others pay full price with cash, you can save and spend less – a reward credit card allows you to spend while also earning reward points to redeem all kinds of gifts and prizes for friends and family.
Points earned from each ringgit spent can be exchanged for household items, tech gadgets, gift cards, and even air miles – time for some retail therapy? You bet!
4. Emergency Cash
Falling a little tight on cash and still haven't gotten your monthly paycheque yet? You can get instant access to money when you make cash advances with your credit card when using it through an ATM.
Alternatively, you can opt for a cash instalment plan (CIP) against the credit balance or limit of your favourite piece of plastic.
Some banks offer interest free purchases for up to 36 months when using your credit card.
You can skip saving to get a hot-ticket item such as that brand new Macbook Pro by purchasing it instantly and pay it off via an easy payment plan – get what you want, when you want it.
6. Balance Transfer
High interest rates imposed by banks can get out of hand sometimes. Most banks charge interest rates of 15-18% p.a.on late payments.
When your credit card debt is as high as a mountain, you can consolidate all your credit card bills to another banks' credit card with a 0% balance transfer option – giving you some breathing space to deal with your other obligations.
7. Shop Online
Enjoy the convenience of online shopping with a credit card – do not miss out as the best deals available are mostly found online!
While you may be able to use a debit card for the same purpose, it is easier to reclaim money from fraudulent activity with a credit card as it is not directly linked to a bank account.
8. Financial Management
Owning a credit card gives you access to your transaction history via a monthly statement – convenient for those who constantly fail to keep track of purchases and tend to lose receipts.
Especially now with access to online banking, you can analyse your spending habits and identify impulsive buys if any.
9. Insurance Protection
If your purchases get stolen, broken or lost, some banks offer to compensate your losses with purchase protection insurance, making it easier to return defected items.
You may also be provided with travel and personal accident protection comparable to standalone insurance policies, without actually having to pay premiums.
Not only that, if you have a huge amount of credit card debt, some banks may offer to pay off your debt during the unlikely event of death or permanent disability.
10. Worldwide Acceptance
Who makes travel reservations with cash? Booking hotels, resorts, and rental cars can be a breeze with a credit card, coupled with special discounts available for Visa and MasterCard card members.
When you need foreign moolah, some premium credit cards will allow you to get preferential exchange rates at the bank's money changers in Malaysia.
Finally, you can also receive additional cashback and reward points when you spend on dining, accommodation, and flight purchases abroad.