At the time of writing, we are approximately in the middle of Ramadhan, where Muslims around the world fast for a month leading up to Eid. Eid al-Fitr or better known to us as the Hari Raya Aidilfitri holiday is when Muslims end the fasting month.
We know how in Malaysia, most people celebrate by heading back to their home towns and visiting each other's houses. We also enjoy amazing dishes offered at open houses and hand out duit raya to children. But what about the rest of the world? Let's find out how other countries all over the planet celebrate Eid!
Middle East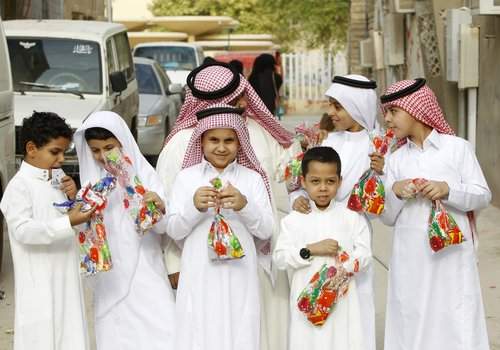 Like most of the world, the people of the Middle East gather together with families after prayers for Eid. The children will go around asking for forgiveness from their elders after which they will receive money as gifts. Wait, that sounds like our duit raya that the kids get here doesn't it? Well the difference here is the children also get gift bags, which are beautifully decorated parcels containing toys and candy as well.
On the morning of Eid, it is a common tradition for some parts of Saudi Arabia for people to put large rugs on a street in the neighbourhood where people can bring meals to share with each other. It also common for them to swap places so they try different meals being served by others.
In Turkey, children go from door to door within the neighborhood wishing others for which they are then awarded traditional candy, other treats or sometimes money. That sounds very similar to Halloween, without having to wear a fancy costume.
Asia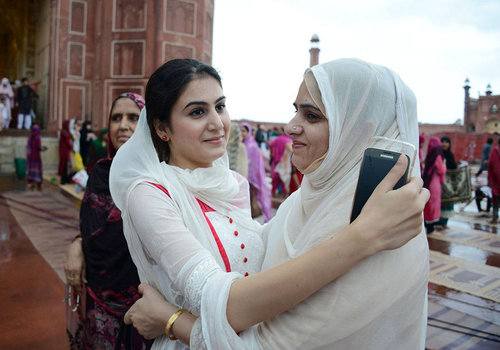 Muslims in Asia usually start their day off with prayers and then get together with their families to celebrate this joyous occasion. In Pakistan, people gather in stadiums, sports grounds, and parks to perform prayers and greet one another. Before heading home to their loved ones and the rest of the family, they tend to reach out and give to charity so that more people can enjoy this wonderful celebration of Eid.
Most of the world always tends to focus their giving to the less fortunate and towards the children. Burmese Muslims not only do those things, they have taken it up a notch and give gifts and food to elder relatives, their employers, and even government authorities who are non-Muslims. Traditionally they give new clothes to colleagues and co-workers while family members and children receive money.
Australia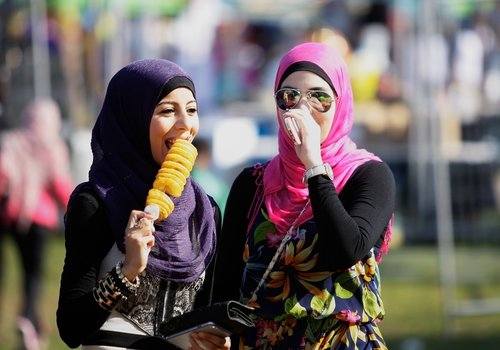 While not a widely celebrated holiday, those observing are usually granted leave for such festivities by their companyWhile those celebrating begin by attending mosque, the rest of Australia joins in the festivities at the fairs.
The Australian Consortium known as MEFF (Multicultural Eid Festival & Fair) which is based in Sydney holds a huge fair in conjunction with the festivities. Thousands of people, Muslim and non-Muslims attend the celebrations which has become a big theme park visit. It is filled with fun and games, assorted food, stalls and performances.
The festival has caught on and been slowly spreading throughout Australia as well, with the biggest one being in Broadmeadows, Melbourne. The festival takes place on the weekend of Eid, with the Australian Federal Police as the proud sponsor.
Different People, Similar Traditions
With the few differences from around the world, the main focus remains the same. Muslims celebrating begin with prayers, asking for forgiveness, spending time with loved ones, enjoying an amazing time together, and not to mention great food. Despite all the celebrations, some take the time to visit the graves of and pay respects to their ancestors on the holy day of Eid as well.
As your little ones receive all their green packets, run through and try out our comparison tool to find the right children's savings account for them to store all the raya cash they get along the way.
Do you know of any other amazing traditions practiced around the world? Share with us in the comments below.