It's a few days before Hari Raya. You and your brother/sister/friend/pet cat will be taking the ultimate road trip back to your hometown instead of taking the bus or train. You have confirmed the dates with your brother/sister/friend/pet cat. You have a car and you're psyched to get started on your first balik kampung road trip.
Hold your horses my friend. This is not just about packing bags and driving into the sunset.
It's your first road trip: making that journey home can cost you a lot more than you bargained if you are not careful. We list the top 7 essential things you should have to prevent any untoward added costs on your balik kampung journey.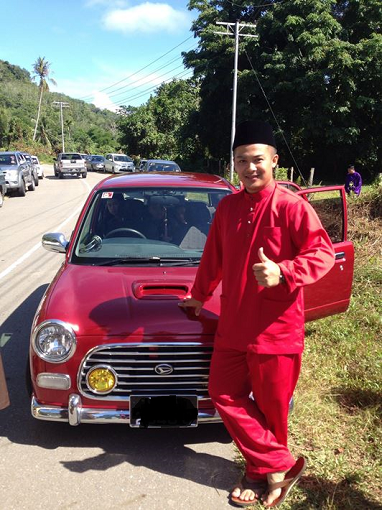 1. Maps!
Everyone has a smart-phone these days. Everybody can get on Google Maps or Waze to know where they're going.
But consider this. You have a planned route (of course) for your balik kampung journey; you have your fancy GPS on your phone; but what if your battery runs out or worse; no data coverage?
What do you do?
Things would be easier (and less scary) if you print out an extra map. It will also save you the cost of driving to god-knows-where to find a connection or get directions.
As a precaution, print out an extra map from Google Maps and study it. Look into different routes that you can take to avoid traffic and hazards.
Bring yourself a marker, a compass and a flashlight to prepare yourself. Markers are to mark the routes; a compass for you to know the way and a flashlight to see it all when darkness descends. Check!
2. Foods and Drinks
A good balik kampung trip will definitely be hampered by growling tummies. So pack yourself plenty of healthy, easy to eat foods such as fruits, crackers and nuts. Bring along a few fun treats just to mix things up.
Pack healthy sandwiches too.
How does this save you money? Hungry folk will be tempted to stop at a fast-food joint at a rest stop. You may also overdo the snacking binge at every petrol kiosk if you're famished.
Rest stop outlets and petrol station snacks are often more expensive than getting it from your nearby hypermarket so why not stock up before your journey?
Also remember to keep hydrated. Bottles of water are a must to keep you from reaching for expensive, sugary sodas.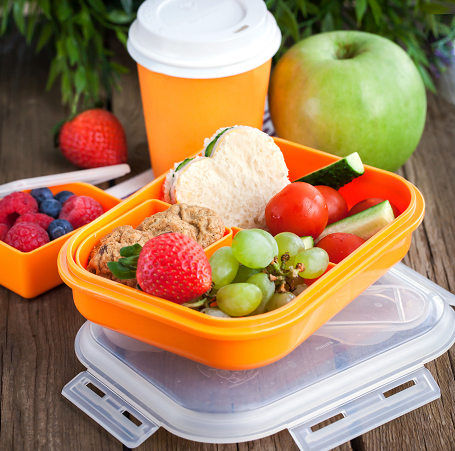 3. Your Touch & Go and Smart Tag
If you have a Smart Tag and/or Touch & Go; be sure to check that it is with you and loaded – ready for your trip home!
The cash lane counters at toll booths are usually the ones with the longest lines and any frequent traveler knows that you can burn a lot of fuel sitting and waiting for your turn.
You will have more than ample opportunity this Raya to get caught in a jam – why add to it with toll payments?
4. Power Source
Technology is both a blessing and a curse to all of us. On one hand it provides us with access to information and entertainment. On the other, it enslaves us with the need to recharge, reload and update them.
But there are more important reasons to make sure your phone is charged at all times. During a long haul drive, it is very possible for your car to get a flat; run out of fuel when there isn't a petrol station in sight; or you may suddenly be taken ill.
At any of these times, it's important to have your phone in working condition to call the necessary people. Keep the numbers of your tow-truck operator, foreman, and close relatives handy in case you need help.
Rogue tow-truck operators are always waiting for the opportunity to fleece you on the road when you are most vulnerable so being prepared helps. Always say no to passing tow-trucks offering help unless you are familiar with the company!
Hence, do remember to bring a car charger and ideally, a fully charged power bank as well.
5. Get Your Car Checked
You may have read a thousand articles telling you to get your car serviced and you may have already done so. But it doesn't hurt to have your foreman give the car a final once over before you leave.
Check water levels, gas and oil levels, tires and spare tire condition. It's also a good thing to have a set of emergency tools, jumper cables, a jack and torch light handy in case of emergencies.
If you can manage it; bring along a spare key and have your balik kampung buddy hold on to it for you. This will help in the event you lose yours or if you've unwittingly locked them in the car!
Whilst you cannot predict an unfortunate accident or flat tire from a rogue nail – you can minimise all other risks and avoid the exorbitant prices of emergency car services.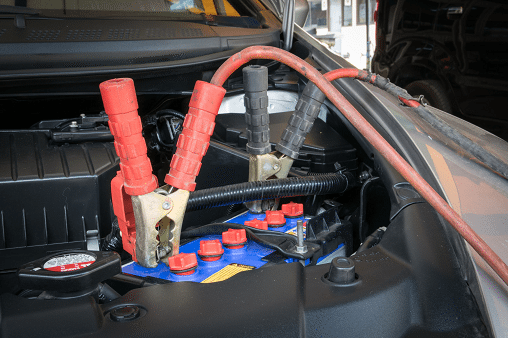 6. Basic First Aid Supplies
A long drive may see you needing some first aid supplies being on hand, just in case. Have a small pouch with plasters, antiseptic ointment, mosquito repellent, antacids and a couple of paracetamol pills with you.
You don't need to prepare for emergency surgery with massive bandages but simple things like those mentioned above can keep you comfortable until you reach your destination or a clinic.
Again, if you can find these items at rest stop along the way – they most likely will be more expensive than necessary.
7. Your Petrol Credit Card
Looking to save on fuel during your long drive home? Or maybe you'd like extra discounts when you reload your Touch & Go. Credit cards these days come with all kinds of benefits and petrol is no exception.
Make sure you have your petrol credit card along for the ride to earn you cashback, points, discounts and freebies just for taking the trip to your kampung this year.
Don't have a petrol credit card? Apply for one now. We've done the research on the best petrol cards in the market and present them to you in one place. With just a click, you can be on your way home and saving even more money on every roadtrip you take.
Now who doesn't want #lebihringgit this Raya?
That's it: your ultimate survival list for a fantastic balik kampung ride this Hari Raya!
If you've got anything else to add – we're all ears. Tell us in the comments!
In the meantime, happy Balik Kampung to all of my fellow Malaysians and Selamat Hari Raya!