Every weekend, many families undertake the almost traditional activity of grocery shopping. Thronging hypermarkets like it's going out of style; it's not uncommon to go later in the day only to find the aisles empty save for damaged produce and the odd looking tinned food can.
This weekend, the shopping is going to hit fever pitch as people get ready for Raya and massive open houses. Exciting as it is; it could also lead to a lot of money spent and food wastage.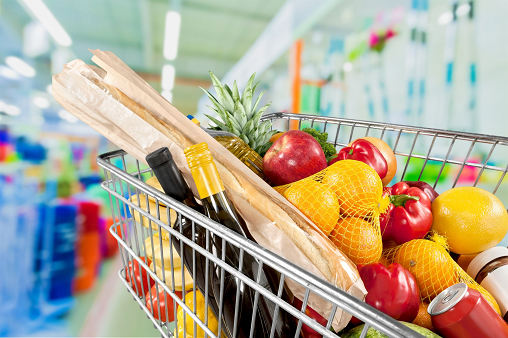 Whilst grocery shopping is important, going overboard can endanger your pocket; contribute to food wastage; and annoy other customers who wanted to buy groceries but work on Saturday mornings.
Today, we shall serve you with a nifty list of tips to master the art of grocery shopping without wasting money and food.
1) Shop Promotional
The Pasar pagi is no doubt a great place for cool discounts on fruits, vegetables and meat. However, many of us working adults do not have time to visit them due to job commitments. Resorting to supermarkets is something that we have to do.
But supermarkets/hypermarkets do offer promotion prices on selected produce and items weekly. Why not plan your weekly cooking menu based on what's on sale?
This trick makes cooking much cheaper and you still get just as much food as before. You might have to update your cooking repertoire but don't sweat it. YouTube is a chock-full of good ideas.
Of course some Raya specialities (rendang, lemang, cookies anyone?) may be non-negotiable but if you shop smart and you will be able to save more money than you think!
2) The Art of Refrigeration
Overloading your refrigerator will only result in groceries being dumped in the bin. It's better to buy what you need, at least your food will not go to waste.
This will not only save you money, but will expand your refrigerator's lifespan as well.
The best way to save your food from spoiling quickly is to get the temperature of your refrigerator right. A low temperature will slow down microorganisms that deteriorate the freshness of foods.
It is recommended to keep your fridge at a temperature of 0 to 4 degrees Celsius. Your freezer is better off at a -18 to 0 degrees Celsius temperature.
Forgot that jar of peanut butter lying at the back of your fridge? If this sounds familiar, you can turn to a mobile app called Foodkeeper that will help you use your groceries in time before they expire.
3) Store it Right
Apart from storing at the right temperature, your groceries require different methods of storage to retain its freshness.
A one-off investment in quality, refrigerator safe containers will be a sound investment.
You can even use ziploc bags for particular items. Don't worry, you will not have to waste money buying expensive ones; you can try make your own!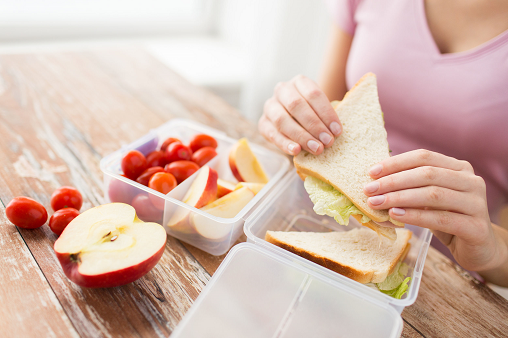 4) Take Note of Expiry Dates
Many of stores sell items at promotional rates because the expiry date is looming. Because of the cheap price; you may be tempted to stock up ending up with a pantry filled with expired goods.
Always check the expiry date on the things you buy. If it's too close, consider how fast you really consume these items to decide if it's a worthy buy. If not; move along!
Sometimes, a store may unwittingly sell you expired food and drink. Many stores have too many items to keep up with every single one. To avoid pesky food poisoning issues; check the expiry.
5) Make the Most Out of Purchases
Vegetable scraps don't need to end up in the bin. Wilted leafy vegetables, stalks and stems can be used to make yummy vegetable broth at home.
If you don't like broths, you can always use those vegetables scraps as compost for your garden. That way, your scraps won't go to waste, and it will nourish your plants at the same time.
Not-so-fresh lemons can still be used to scrub down dishes together with your detergent to make a powerful grime remover. These are just a few ideas you can get off the internet.
There's a tonne more!
6) Buy What You Need
Bulk buying groceries can save you a lot of money but only if you actually use every bit you buy.
Ever stocked up on carrots and ended up throwing them all away because you just couldn't eat them all in time? Instead, buy as you need so that you replenish only what you really will use.
Stick to your shopping list and avoid stocking up just because something is cheap.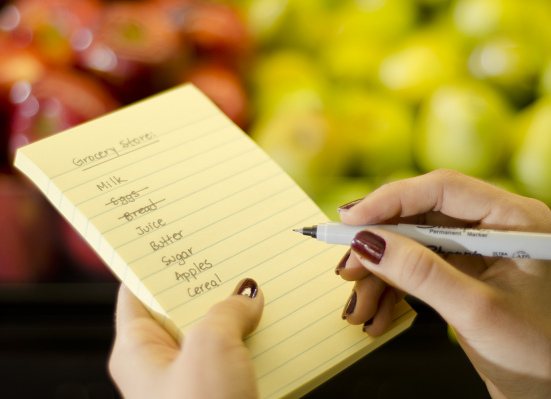 7) When to Buy in Bulk
Despite what is said above about buying what you need at a time; it is possible to save money on bulk buying if you do so for the right items.
Non-perishables such as detergent, paper products and personal care items can be kept at least up to 2 years.
If you have a big family and find yourself using these up pretty quick; it pays to buy in bulk during a promotion.
8) Use a Rewarding Credit Card
It's a common sight to see most every shopper using a credit card for their purchases. It's easy to see why considering how dangerous it can be to carry large amounts of cash to the store.
However, that isn't the only benefit. Using the right card can save you a tonne of money via cashback, rebates and other freebies.
Do you frequent a particular hypermarket? If so, do a quick check if there is a credit card linked to it. There are some awesome credit cards for shopping so why not earn the most freebies you can with a swipe?
Even if you do not have a shopping dedicated credit card; cashback credit cards can be equally as rewarding if the system includes grocery shopping spends.
If you don't have any of these credit cards or you just hate the lousy benefits on yours; mosey on over to our comparator tool to find you a new plastic best friend that will help you get #lebihringgit this Raya.