With the rising cost of living in Malaysia over the past few years, it is not unusual for Malaysians to partake in additional side-jobs to supplement their income and support their household expenditure.
You may have read our previous article on ways that you can make some money part-time, but here's a new method that you may not have encountered before: car flipping! But first, you may be wondering, what on earth is it and why do people do it?
#What is Car Flipping?
You may have heard about the issue of emerging house flippers a few years back. For those of you who aren't familiar with the term, house flippers refer to individuals who purchase a house at a lower price and re-sell it at a higher price once they have redecorated or renovated the property to make it look more appealing. The same concept applies to car flippers – except that instead of houses, they are purchasing and reselling cars.
The only difference here is that if you do choose to sell your car, you do not need to worry about being viewed as someone who is disrupting the real estate landscape in Malaysia as your car is your personal property and how you choose to dispose of it will not affect anyone except you.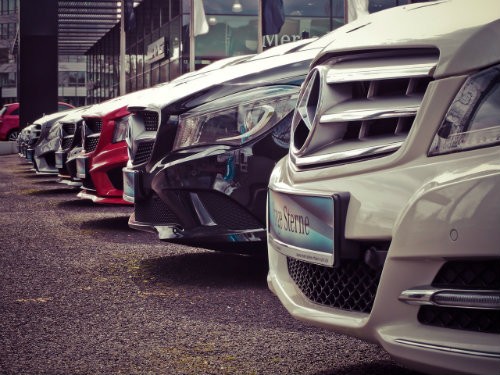 What Are My Options for Car Flipping?
At this point you must be wondering, why should I bother with car flipping, as unlike property, cars are a fast depreciating asset. Well then, the thing about car flipping is that there are two ways you can go about doing this:
Buy Low and Sell High
By low and high, we of course refer to the vehicle's price. You may need to repair and pimp up the car – which you can do yourself to lower the costs – and later sell the car that you have fixed at a lower market price while gaining profit at the same time.
For this approach, your target audience for this segment would be the people who with a low budget but need to buy a car, or the people who prefer to spend as little as possible and don't mind buying a refurbished car. Performing this trade as a side-income is doable so long as you keep yourself abreast as to what the market wants and deliver it.
Buy High and Sell Higher
For the second approach for car flipping, you will need to invest a little and ensure that your working capital is able to cover for this as it would require you buy high and sell higher. Unlike the first approach, expect to spend a lot more time, money, and effort on this as you will need to build your knowledge and resources to flip specialty vehicles such as sports car or classic cars.
You will need to consult with subject matter experts as they will have the know-how on what needs to be done to handle these cars, especially if they are classic, imported ones. Apart from that, it is also recommended to have a network of in-the-know people that you can consult with in case something does not work out the way you expect it to be. Also, it will take time to seek for these specialty vehicles as well.
For example, in your circle of friends, you may know someone who owns a Myvi or Honda City which is not unusual as these are common, everyday vehicles. You can even easily find someone selling off their Myvi online just by putting in the right keywords in the search engine.
On the contrary, if you are to look for someone who owns a classic such as a 1965 Ford Mustang that's available in Malaysia and willing to let it go for the price you have in mind, you may find that your options are now much more limited, and will take more effort to source for this car as it's available in limited numbers in Malaysia.
For specialty cars, do note that you may not be able to sell it as easily after flipping it as after all, it taps into the wants rather than the needs of a buyer. As it is, specialty cars are usually sought by a selected few such as car aficionados or collectors who are willing to pay your asking price.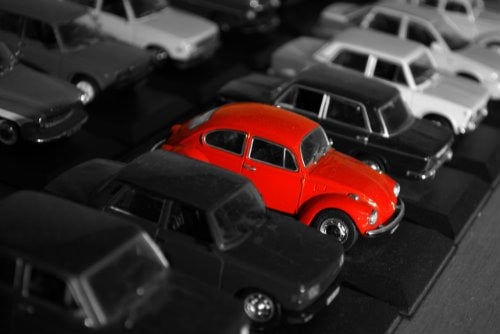 Having said that, what makes flipping specialty cars a lucrative trade despite its setbacks is that you stand to gain bigger profits once you have sealed the deal. By tapping into the personal aspirations of your potential buyers, you can even double as a consultant for them and provide recommendations based on what they have requested. Do note that most people who opt for the buy high and sell high route will most likely end up doing this full-time out of their passion for cars.
Okay, I Get It. So, How Do I Get into Car Flipping?
Well, first off, you will need to have an eye for cars that have a potential resell value as well as an idea on the current value of cars, depending on the brand, model, year, mileage, and present condition of the vehicle.
This would not be an issue if you are a car enthusiast (like how some car flippers started out) but if you are not exactly a walking encyclopedia about it, then you may need to read up before venturing further. Here are the rest of the tips that apply for both buy low, sell high and buy high, sell higher approaches:
Start small. Don't be disheartened if you do not make anything in your first few attempts as it is a learning experience.
Seek for used cars with flipping potential at online classified-ads websites like Motor Trader, MyMotor, Mudah.my, Lelong or even Carousell. Or even better, ask your family, friends or colleagues if they know of anyone who has a car that they intend to sell. Sometimes the power of word of mouth can be quite potent when utilised correctly. When you are done fixing the car, then it's time to sell it again on these platforms. Just remember to price it accordingly, you don't want it to sit on your porch forever and let dust gather on it.
The advantage of flipping locally assembled cars is that it means that there are a lot more people with the expertise required to repair your vehicle. However, this dilutes your profit margin as it would naturally mean that a lot of people are able to do what you're doing as well. As such, you may need to think of new ways to attract potential buyers. Consider adding extra features such as immobilizers, tinting, or extended warranty for the car you have flipped as this will give your sales pitch an extra edge that your other competitors might not have.
Feel that the car is not valuable in its whole? Don't be afraid to strip it apart and salvage for usable spare parts instead. Do note that you will need to have some basic mechanical skills (or someone who works in the workshop) as you will need to carry out several tests to check if the spare parts salvaged can still be used prior to selling it off.
Avoid investing in kereta potong /cut-and-join (cars that are seriously damaged and salvaged in a patch-up job) cars. These cars are meant to be written off for a good reason and selling someone a kereta potong will not only harm their safety but your reputation as well.
If you are planning to go down the buy high, sell higher route, here's what you need to know:
For imported cars, ensure that the spare parts required to overhaul the vehicle are easily available. Failure to do this will mean that you may need to spend more on attaining the spare parts, especially if it requires to be shipped from abroad. And that's not including the customs, shipping, and handling fees as well as the cost of getting someone to fix the car that you plan to flip.
Find out the cost of repairing the car before deciding if the car is worth flipping. This can be done by inquiring someone with car repairing expertise or at an automobile forum where people are passionate about their cars and are more likely to know the ins and outs of the vehicle as well as the upkeep of it.
Have a place where you can keep the car that you plan to flip. If the place you are staying is not landed property, you may risk irking people by having more than one car in your possession especially if parking space is free for all. Make sure that you rent a parking spot that you can use to park your car. On the contrary, if you plan to start your business from a landed property, make sure that it is parked in your garage/compound as it can be towed away by the local authority if it's considered as an obstruction to the flow of traffic in your neighborhood. Don't be that inconsiderate neighbour who parks their car carelessly on the road shoulders of their housing estate.
Dirty, smelly cars are alright, all they need is a good scrubbing inside out and they'll look brand new again in no time. On the other hand, cars with poor paint workmanship, major dents and body damage are riskier to invest in as you may spend more time restoring the vehicle and the longer it is in your care, the more you will spend to maintain it.

Wait, I Heard That Car Flipping is Illegal in America. How About Malaysia?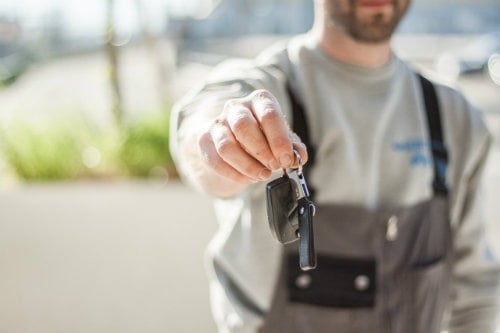 In America, you will need a dealer's license to buy and sell cars for a profit if you do not have the car licensed in your name. As every state has their own dealer licensing regulations created to protect the consumers, it is vital for the car flipper to abide by their rules as failure to do so will constitute a violation of state laws.
In Malaysia, there are no specific rules as to how many cars can a person own under his/her name nor do you require an additional license to buy and sell cars. However, do note that as a car owner, you will still need to renew the road tax and insurance of the car that you are planning to flip so it might not be a good idea to have 5 cars or more under your care.
In a nutshell, car-flipping is still a hobby at most for most people but if you are interested to get into this as a side-business, you may want to check out affordable and reliable car insurance policies for the car that you are planning to flip. To make things easier, you can utilise our comparison tool for the best car insurance policies available and select one that works best for you!
Have any comments regarding this article? Tell us in the section below!