It's the middle of the year and plenty of shopping outlets everywhere are slashing their prices to get you to shop more. Which means exciting times ahead for all you shopaholics out there!
But just because the prices are now lower, doesn't mean you shouldn't still be careful with your shopping. Here are some shopping strategies you can use to maximise your savings during this mid-year sale season.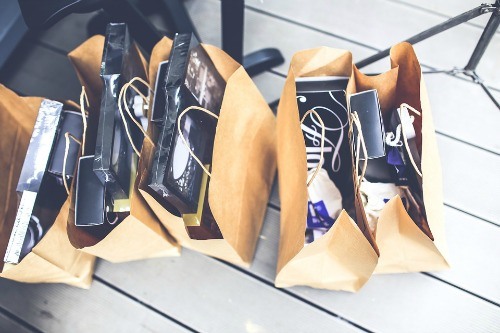 Have a Plan
It's tempting to just run past the automatic doors of your nearest mall and grab anything with a large discount sign above it, but hold your horses. Take a deep breath, put your wallet away for a while and sit down to plan out your strategy.
Knowing where to shop and when is of key importance. For example, it's good to be aware that the Malaysian Tourism Board has organised a countrywide sale called the 1Malaysia Mega Sale happening from 15 June to 31 August this year. Find out the participating outlets and seek out their discounts of up to 70% to really make use of this sales period. This way, you avoid falling prey to impulse buys and can stay on top of your shopping budget.
Know What Fits Your Home
Home appliances and furniture stores offer some of the best mid-year discounts so it's smart to try and take advantage of them. However, before you even think of looking for a new microwave or coffee table, make sure you know if these items fit into your house in the first place.
An easy way to do this is to use a measuring tape and measure out the dimensions of your existing furniture and appliances and mark down the 'safe' measurements right on the tape. Bring the tape along when you're buying your new stuff so you can know for sure if they fit in your house. Doing this quick exercise will definitely save you from the hassle of returning or refunding a heavy item in future.
Another thing to remember when buying appliances and furniture is that you can further knock down the expenses for these items by using your credit card's 0% Easy Payment Plan. Break down the payments into smaller, more manageable ones so you get to use the rest of your cash on all the other items being discounted this season.
Don't Neglect Savings on Older Items
While it's less likely that you will see heavy discounts on the latest and greatest products, that doesn't mean you should neglect the older models of goods that have received generous discounts. Consider doing some research on older models of appliances, furniture, or gadgets that serve the same purpose or function as the newer models.
As long as they are still well-reviewed, can last a long time, and functions just as well as the latest models, then you should go for them since they'd be highly discounted. Besides, if it's the first time you've ever owned something, then it's new to you!
When shopping for these items, remember to also use your credit card that comes with purchase protection. This way, you won't hurt your bank balance too much should your shiny new inexpensive purchase gets accidentally damaged or stolen. Do take note of the terms and conditions of the purchase protection, of course.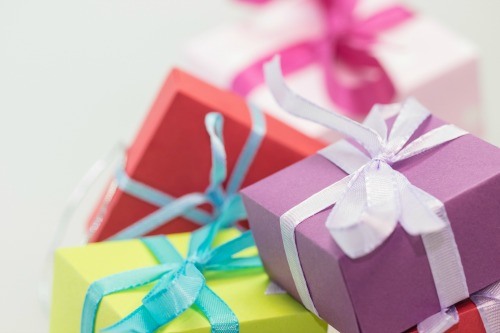 Do Your Gift Shopping Around This Time Too
Have you figured out what to get for this year's Christmas gifts and birthdays? No? Well, you should. If you know your friends and family well and have an idea of what to get them, what better time to do so than during the mid-year sales season?
Make sure to list these items down along with what you want to buy for yourself so you don't forget. This way you don't have to endure the mad rush of people hurrying to get their last-minute gifts.
Being aware of the shopping seasons is also important for getting savings on top of your savings. For example, using sites like shopback.my, you can get cashback on top of your already discounted items. However, keep in mind that online mid-year sales dates may not line up with the dates for physical retail outlets'.
Avoid Big Crowds By Shopping on Weekday Mornings
Take a day off in the middle of the week and go in the morning to make sure you beat out the competition when it comes to shopping for these kinda stuff. That day off is gonna be worth it, especially if you wanna buy a lot of stuff which you should with all the attractive discounts everywhere.
Since you're already making a list of items, doing your research, and measuring out your house in preparation for your shopping trip, you might as well take an entire work day off to get it done. Weekday mornings are less congested than weekends so you not only get to avoid the crowd, you also get to spend more time thinking and comparing items.
Taking a day off this way also means you won't have to battle traffic, the salespeople can be more attentive to you since they don't have to deal with too many customers, and you get the other facilities of the mall or shopping area pretty much to yourself. Driving around between shopping destinations can also be made much cheaper if you use a petrol credit card that rewards you with cash back or points each time you refuel. Double savings!
Use Your Credit Card Points Instead of Cash
Most credit cards allow you to earn rewards points when you spend, which you can then convert into merchandise through their catalogues.
One bank of notable mention here in Malaysia is Citibank, who recently announced a tie-up with Amazon, one of the largest shopping websites in the world. Through their revamp of the entire Citi Rewards programme (now called the Citi ThankYou Rewards programme), you can choose to pay a portion of the purchase in credit, and the remaining portion with points. This means you can pay less when buying an item that you really want.
Citibank even allows you to pay for items with points at physical partner stores, or reduce your credit card bill by allowing you to use your points to pay for purchases you had made with your selected credit cards up to 60 days.
If you want to find out more about their Citi ThankYou Rewards programme, visit Citibank's official website.
With these tips on hand, we hope you'll be spending your money in the best way and get the best deals on offer. Good luck out here!